Google has finally released the Pixel Watch, the company's first watch built inside and out, and the hype and anticipation has firmly been worth the wait, as James Wilkinson discovers.
Over the past few years since Google first released a Pixel phone, there have been a number of smartwatches that have worked exceptionally well, such as one of our favourites, the exceptional Sunnto 7 from Finland.
So, it comes as no surprise that there was a fair amount of anticipation in the lead-up to the first ever Pixel Watch, which Google first announced back in May at the company's annual developer conference, Google I/O.
What Google has created with the Pixel Watch is an exceptional smart timepiece that's functional, easy to use, stylish and affordable.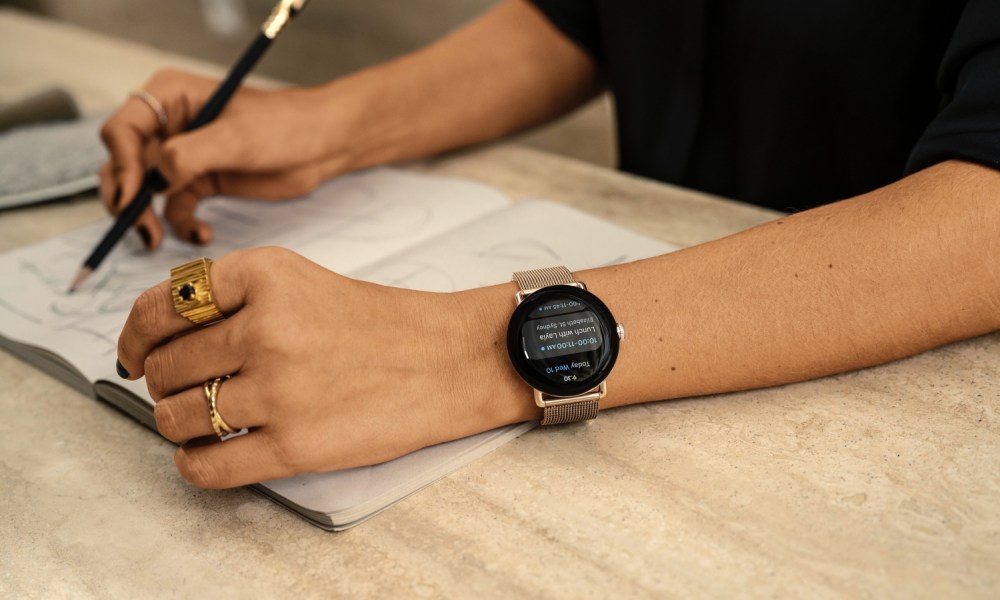 Thanks to a partnership with Fitbit, it also offers some leading health and fitness features, effectively bringing together all of the things you like about Google and what you get from Fitbit.
Where the Pixel Watch excels is the ease of use when it comes to all of the essentials, such as Google Assistant, Maps, Wallet, Calendar and Gmail. There's also a 4G LTE model, so you can also take all of that on the go and be able to leave your Pixel Pro at home.
The first thing you'll notice is the design, of course, and Google has gone for a bold, circular 3D domed glass face which blends seamlessly into the stainless steel body, offering a comfortable, durable and stylish addition to your wrist.
On the durable side, the watch is both water-resistant (up to 50 metres) and scratch-resistant and it was designed by Google to be worn all day.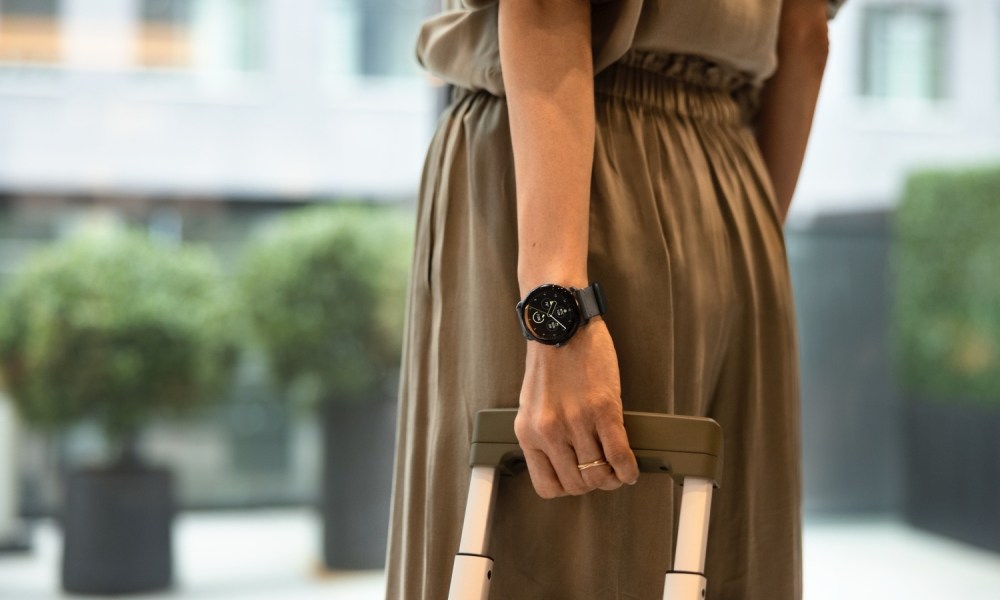 "Designed with comfort and durability in mind, the Google Pixel Watch is sophisticated for a night out or a business meeting, can endure your activities and workouts, and is pleasant to sleep in," says Google's Head of ANZ, Device and Services Business, Rory Charlston.
"Inspired by a classic timepiece, the tactile crown controls on-screen scrolling, accesses shortcuts and initiates the app tray to get you the helpful information you need.
"The side button subtly above the crown opens your most-recently used apps, so favourites are just a click away.
"The unique band attach mechanism – inspired by how a camera lens attaches to a camera body – makes it easy to change bands to transform the overall look of the watch," he says.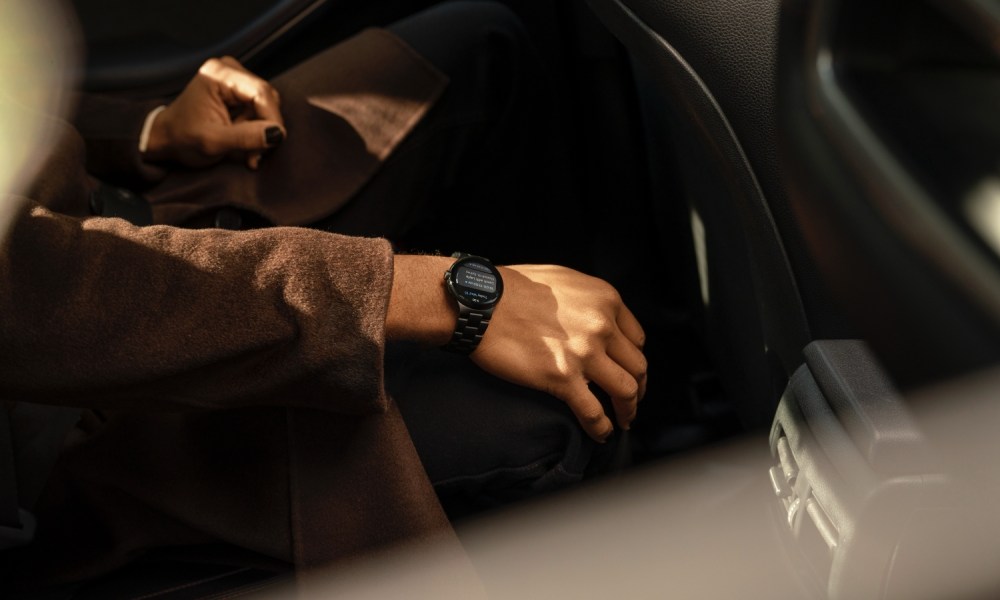 You can switch up the look with 20 different bands – classic or modern in woven, stretch, active and leather styles, with metal coming next year – and the face is fully customisable with 19 offerings and you can set your favourite photos as your watch face with Google Photos.
"Google Pixel Watch is powered with Wear OS by Google (Wear OS 3.5) and delivers the information you need at a glance, making life more convenient and providing help whenever and wherever you need it," Charlston says. "Interaction is extremely smooth, responsive and easy to use."
He's right because the interaction is smooth and responsive, just like what you get with the latest series of the Pixel Pro smartphones, and thanks to Google Assistant built in, your personalised help on the go is quick and completely hands-free.
One of the best features is you can easily control your smart home devices through the Google Home app or just say 'Hey, Google' to your watch to turn on or off the lights, and get notifications from your Nest Doorbell when a person or package is at the door.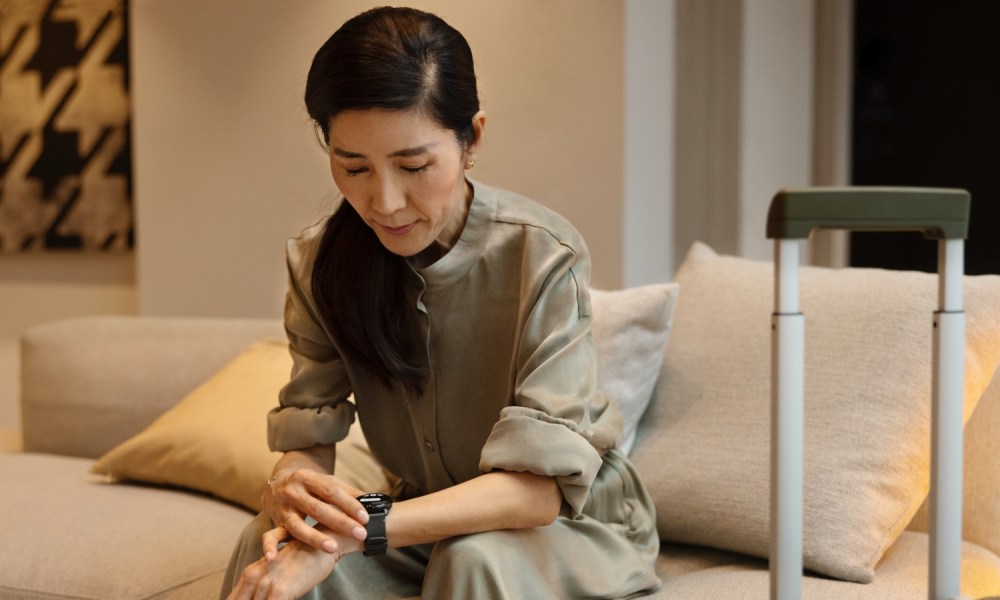 The interaction with home control is seamless and absolutely fantastic and with the 4G LTE model, being able to do this without even needing the phone is fantastic.
As you'd expect you can also check your notifications from Gmail and Google Calendar, make contactless payments in stores and at transit with Google Wallet, and get turn-by-turn directions with Maps, including an interactive view that makes it easy to see where you are and where you're going.
Apps aplenty are also available on the Google Play Store on your wrist, including Adidas Running, Calm, Spotify, MyFitnessPal and Strava.
When it comes to health and fitness, the partnership with Fitbit is an absolute winner.
"Google Pixel Watch has a deep integration with Fitbit to provide leading health and fitness features, including our most accurate heart rate tracking yet," says Charlston.
"With on-device machine learning and deep optimisation down to the processor level, it gives you an accurate measurement of your heart rate continuously tracking at once per second.
"The Fitbit experience is completely redesigned on Google Pixel Watch, with 40 exercise modes available to track your favourite workouts and all-day activities including steps, distance with built-in GPS and Active Zone Minutes, to help you push for that extra rep during workouts.
"It helps you keep tabs on your health with an ECG app to detect signs of Atrial Fibrillation (AFib), better understand your sleep with Sleep Score and Sleep Stages, and receive guidance powered by Fitbit's 20 billion nights tracked.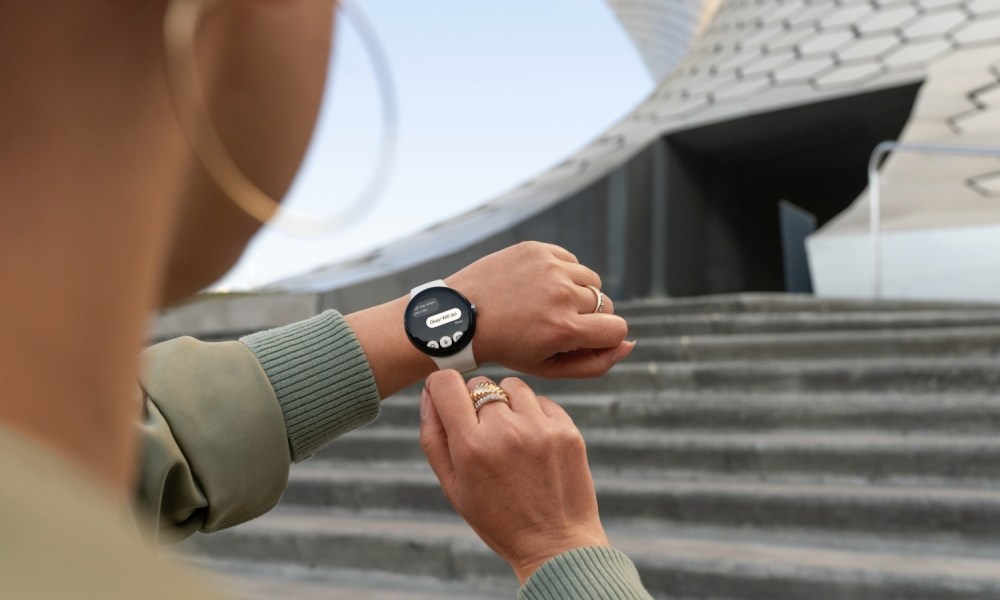 "You can also get insights into key metrics like your breathing rate, heart rate variability and more — all on the Health Metrics Dashboard in the Fitbit app."
The Pixel Watch also connects seamlessly to your other devices such as Fast Pair and your Pixel Buds will automatically connect to your watch once paired with your phone.
You can also start a call on the watch and conveniently transition to your phone once in reach and the same fluid handoff between devices also allows for listening to your music and Maps.
In addition to compatibility with Pixel phones, Google Pixel Watch also works with other Android 8.0+ phones and is available in two connectivity configurations: built-in 4G LTE for phone-free convenience or Bluetooth/Wi-Fi only.
In Australia, the Google Pixel Watch starts at AU$549 (Bluetooth/ Wi-Fi) and is available at the Google Store, Officeworks and Harvey Norman. The 4G LTE version is available for AU$649 at the Google Store and Telstra. Accessory bands start from AU$69.