New York City's Midtown area is one of Manhattan's most popular when it comes to hotels, offering everything from big brand skyscrapers to small boutique buildings, including the stylish 48Lex.
In this special segment of WAYFARER TV, award-winning host James Wilkinson is in New York City and he heads to Hotel 48Lex, a property popular with business and leisure travellers.
Wilkinson catches-up with General Manager, David Sandler, to find out what makes the property so unique and in demand from travellers from across the world.
To view the video, click on the YouTube image below.
ESSENTIALS: GETTING TO NEW YORK CITY
The best way of getting to New York City in comfort and style.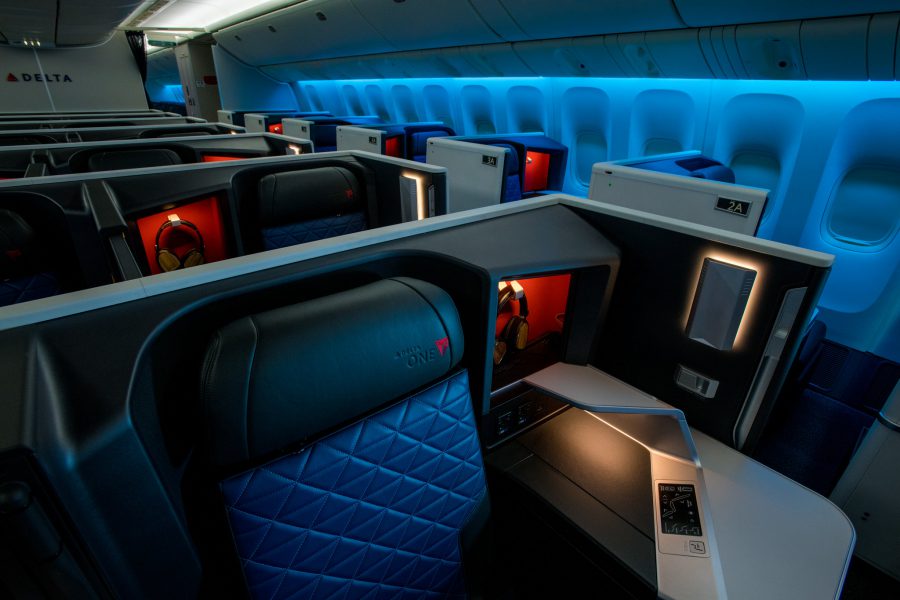 The luxurious Delta One Business Class suite
DELTA 'ONE' BUSINESS CLASS SUITES
Delta operates more than 520 peak-day flights to its hubs at LaGuardia Airport and John F. Kennedy International Airport in New York City from across the United States and the world, and is one of the best ways to get to the Big Apple from all corners of the globe.
WAYFARER recommends flying to New York City in the airline's new Delta One Suite, which was first unveiled in 2017 and has quickly become one of the best business class cabins in the sky.
The Delta One Suites – now available on the Boeing 777-200LR, Airbus A350-900, Airbus A330-300neo and selected Boeing 767-300ER aircraft – are more of a global first class offering than a business class product and the offering is nothing short of exceptional.
To find out what you can expect onboard, WAYFARER tested out the Delta One Suite on a Boeing 777-200LR flight from Los Angeles to Sydney recently.
WAYFARER also recently spoke on camera to Delta's Vice President for Los Angeles and Australia, Scott Santoro, about the Delta One Suite, as well as the airline's all-new Delta Premium Select premium economy class cabin, which has also quickly become a winner on long-haul routes.
To watch that video, click on the YouTube clip below.