Gran Tivoli has quickly become of the hot dining spots in New York City since its debut on February 12 this year and once again once of the best new venues in town has a famed Australian hospitality connection.
Located on Broome Street on the boundary of SoHo and NoLIta, Gran Tivoli is the first US restaurant from Australian restaurateurs, Jason Scott (co-founder of the Swillhouse Group and creator of top Sydney haunts Baxter Inn and Shady Pines Saloon) and restaurateur/chef Robert Marchetti (co-founder of the awarded Icebergs Dining Room & Bar & North Bondi Italian in Sydney).
Together, they have spearheaded Gran Tivoli with a group of Aussie food and beverage industry veterans, including restaurateur Lewis Jaffrey, and beverage director David Fisher.
"I look at the offerings as an exploration of food of the sun," says Marchetti. The menu consists of seasonal clean flavors inspired by the coastal Mediterranean-Italian food philosophy. "We would love people to leave feeling greater than when they arrived.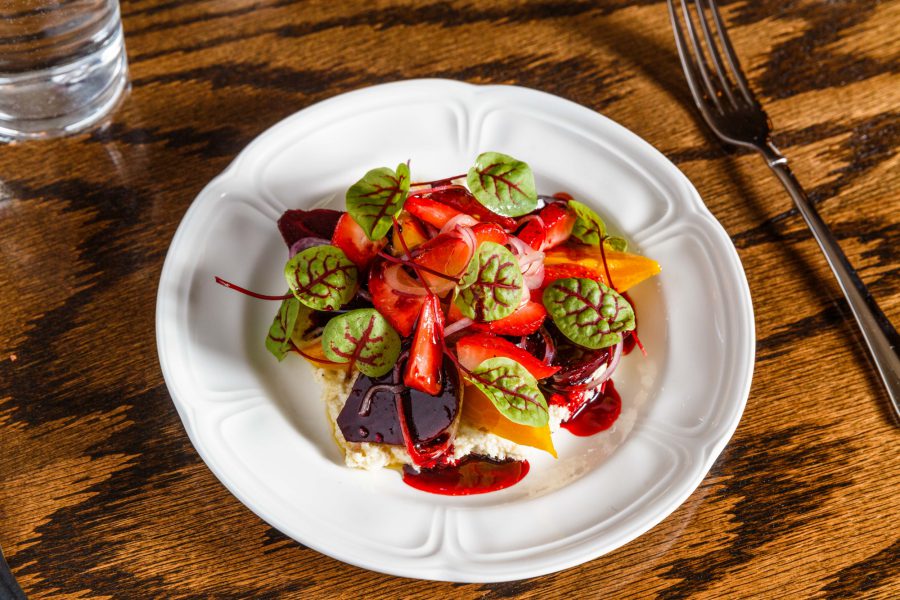 "Gran Tivoli serves breakfast, lunch, and dinner, and although the offerings will evolve seasonally, our classic dishes will remain as a reliable friend," Marchetti says.
The dinner menu highlights vibrant and sustainable dishes with a selection of antipasti, such as Calabrian salt baked beets and cashew cheese, alongside small plates like flash fried bottle squid, coal-grilled live scallops with Uni-basil butter and sea beans, to 48-hour marinated BBQ lamb chops.
There are also seven pastas and two risottos, with offerings such as 8-hour lamb ragu paccheri, a risotto with hot seared calamari and chard and chicken tortellini "Stracciatella" with a hit of Aberlour whisky.
A number of standout proteins are showcased within the main course section. Marchetti says the ingredients speak for themselves – whether it's a sustainable line caught seafood or a 24-ounce salt-crusted pasture fed Bistecca air freighted in from Cape Grim in Tasmania.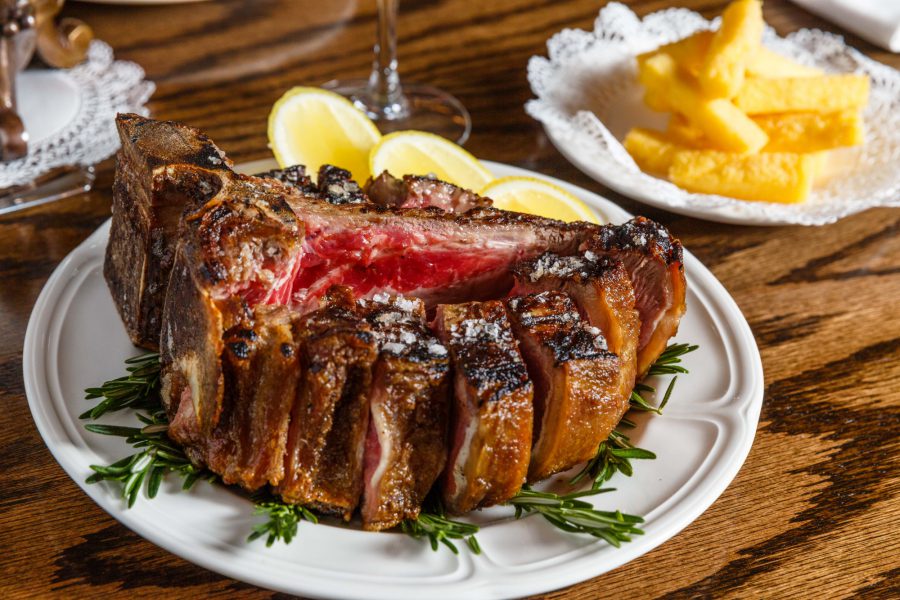 "With amazing produce like this, my favourite ingredient is certainly restraint," says Marchetti. Two additional pasture fed beef options include a fourteen-ounce boneless ribeye and 12-ounce New York strip on the bone. The menu includes selections like the savory 'Cacciucco' Mediterranean seafood pie, Faroe Island salmon and organic black Berkshire Porchetta – all accompanied by up to six to eight specials daily based on their seasonality.
The food and drinks menu can be enjoyed in a spacious room that channels a classic Italian mid-century bar. During the day, the room is lit by natural light streaming through slatted wooden blinds that hang from Tivoli's picture windows and decorated with curated art by the team's artist friends.
By night, candlelight gives the space a welcoming glow, whether you're dining at the long wooden bar or in one of the numerous curving white banquettes that make the space inviting for larger groups. In the back, small, European-style tables are easily rearranged to make room when a friend joins you for a drink, or to create space for a selection of Marchetti's fare.
The 30-foot-long bar will serve cocktails created by Bartender and Beverage Director David Fisher (previously of London's Milk & Honey and New York City's Peachy's) and a selection of wines that lean heavily on the country that inspired Gran Tivoli.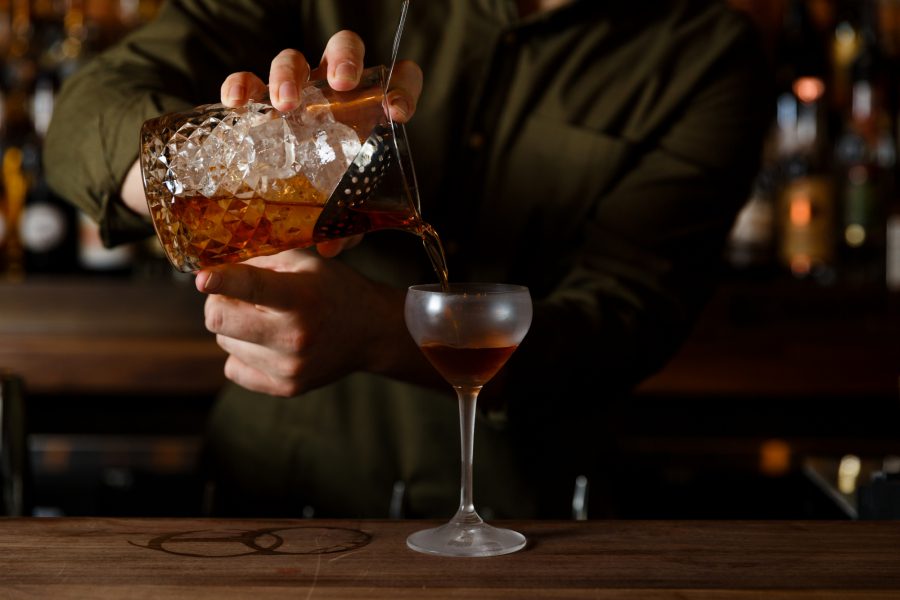 About 50% of the list is devoted to Italian labels, with the remaining selection skewing heavily toward old and new world offerings we love right now. Long time Sydney buddy Luke Sullivan, a young rising star in the Australian wine scene, is the director of the wine program.
Those looking for a wider variety of liquid offerings should head downstairs to Peppi's Cellar, the cocktail bar located in Gran Tivoli's basement.
With over 700 spirits, including a whiskey selection over 350 bottles strong, Peppi's Cellar surely has something that will warm you up. Guests can snack on Marchetti's menu of Italian-Australian bar food as they sip their drink in this brick-lined space.
Gran Tivoli is located at 406 Broome Street, SoHo, New York City and is open from Mon-Weds from 5:30pm–1:00am, Thurs-Fri from 5:30pm–2:00am, Saturday from 12:00pm-2:00am and Sunday from 12:00pm-1:00am. For bookings, phone +1 917-714-8832.
ESSENTIALS: GETTING TO NEW YORK CITY
The best way of getting to New York City in comfort and style.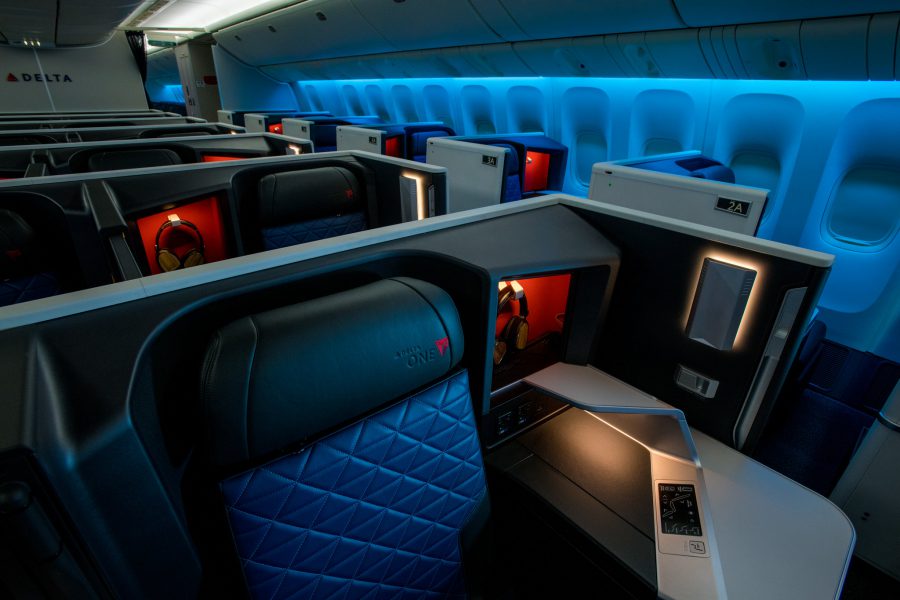 The luxurious Delta One Business Class suite
DELTA 'ONE' BUSINESS CLASS SUITES
Delta operates more than 520 peak-day flights to its hubs at LaGuardia Airport and John F. Kennedy International Airport in New York City from across the United States and the world, and is one of the best ways to get to the Big Apple from all corners of the globe.
WAYFARER recommends flying to New York City in the airline's new Delta One Suite, which was first unveiled in 2017 and has quickly become one of the best business class cabins in the sky.
The Delta One Suites – now available on the Boeing 777-200LR, Airbus A350-900, Airbus A330-300neo and selected Boeing 767-300ER aircraft – are more of a global first class offering than a business class product and the offering is nothing short of exceptional.
To find out what you can expect onboard, WAYFARER tested out the Delta One Suite on a Boeing 777-200LR flight from Los Angeles to Sydney recently.
WAYFARER also recently spoke on camera to Delta's Vice President for Los Angeles and Australia, Scott Santoro, about the Delta One Suite, as well as the airline's all-new Delta Premium Select premium economy class cabin, which has also quickly become a winner on long-haul routes.
To watch that video, click on the YouTube clip below.