Wayfarer's highly-successful destination-based TV show is set to return to screens for Series 2 and one of the key cities featured is Chicago.
The four-part destination series on Chicago, set to be broadcast in across the world in late-2019 and early-2020, will showcase some of the best hotels, bars, restaurants, galleries and attractions that the Windy City has to offer.
They include going inside some of Chicago's best theatres, catching a show at the Lyric Opera House, taking a tour through the Radisson Blu and Omni hotels, talking food with leading chefs at the El Che and Farmhouse restaurants, eating at famed deep dish pizza spot Lou Malnati's, going to America's best improv comedy club Second City, tasting craft beer at Revolution Brewing, talking skyscrapers at the Chicago Architecture Center, visiting the Chicago Museum of Contemporary Art, taking in a brilliant magic show and much more.
Hosted by Wayfarer's award-winning Host and Editor-In-Chief, James Gregory Wilkinson, the episode will be an essential guide to the city for business and leisure travellers.
In Series 2 of Wayfarer, set to be broadcast online across the world throughout 2020, Wilkinson will take viewers across the globe to showcase some of the best hotels, bars, restaurants, galleries and attractions that some of the world's leading destinations have to offer.
The line-up for Series 2 includes: Austin, Texas, USA; Chicago, Illinois, USA; Fort Worth, Texas, USA; Hamilton Island, Queensland, Australia; Los Angeles, California, USA; New York City, USA; Paris, France; Shanghai and Beijing, China; and Singapore.
Each episode will be an essential guide to the city for business and leisure travellers and will be broadcast on wayfarer.travel and YouTube on a weekly basis.
ESSENTIALS: GETTING TO CHICAGO
The best way of getting to Chicago in comfort and style.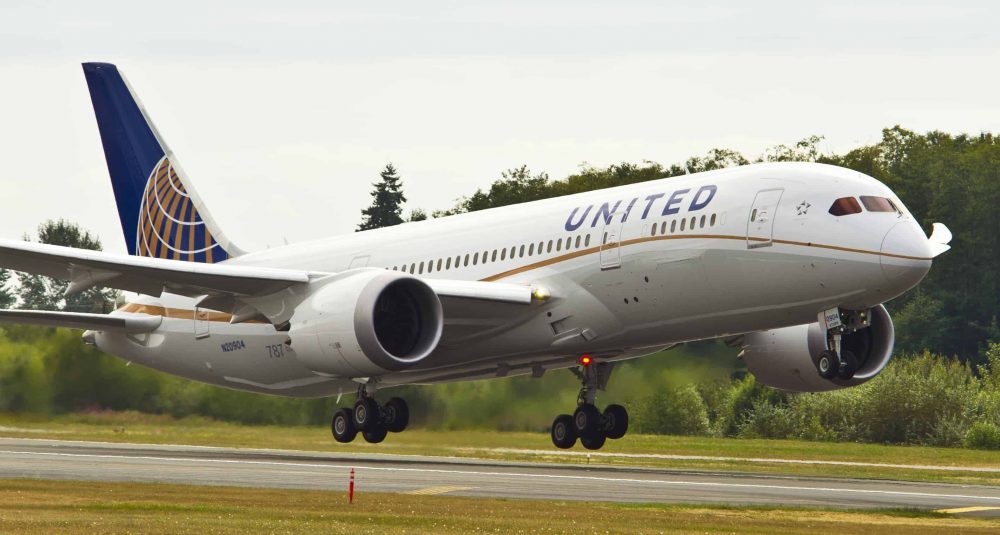 A United Airlines Boeing 787 Dreamliner takes off for Chicago
UNITED AIRLINES POLARIS BUSINESS CLASS
United Airlines flies daily to Chicago's O'Hare International Airport from across the globe, with many aircraft now featuring the airline's new Polaris Business Class suite.
Each United Polaris Business Class suite-like pod (available on selected Boeing 777, 787 and 767 aircraft) features direct access to the aisle, a 180-degree flat-bed that measures 6'6" and 23 inches wide with infinite seat recline options and one-touch lumbar support, ample storage, multiple surfaces that enable passengers to dine while working, universal A/C power as well as 2-USB ports, a 16-inch high-definition entertainment screen, electronic privacy dividers for seats in the center of the cabin, mood lighting and an illuminated 'Do Not Disturb' sign.
Additionally, a new marble-topped bar unit offers customers in business class a place to grab a mid-flight drink or snack.
The airline says this new seat "represents the latest in the continued roll-out of United Polaris, the airline's most significant product transformation in more than a decade, featuring a reimagined, sleep-enhancing experience for intercontinental travellers".
United is fast becoming one of the world's leading airlines for business and luxury travellers, thanks to the new Polaris suites, as well as new lounges and routes across the world.
In an exclusive interview, United Airlines' Director of Premium Services, Alexander Dorow, talks to WAYFARER Host and Editor-In-Chief, James Wilkinson, in Chicago about the new Polaris Lounges across the United States, the new onboard product in Business Class and Premium Plus and much more.
To view the exclusive interview, click on the image below.