Fiji Airways is back in South Australia, with flights from Adelaide to Nadi resuming this week (Jul 4) after a three year hiatus.
This week's flight marks the beginning of Fiji Airways twice weekly flights from Adelaide to Nadi, offering Australians a fourth route for their tropical getaway.
Fiji's national airline also operates twice daily flights from Sydney and daily flights from Melbourne and Brisbane.
"Today is a special occasion, after three years we're excited to say bula and welcome back to our friends and family from South Australia," said Fiji Airways Managing Director and CEO, Andre Viljoen.

.
Wayfarer's award-winning Host and Editor-In-Chief, James Gregory Wilkinson, uncovers some of the Adelaide Hills' brilliant food and wine experiences with Liinaa Berry, the wine director at Mount Lofty Estate, including Shaw + Smith and Section28 Cheeses.
"The short five hour and 10 minute direct flight from Adelaide makes Fiji a popular choice and much more attractive option for Australians.
"The new Adelaide route allows us to provide further travel options for Australians to our beautiful home and beyond."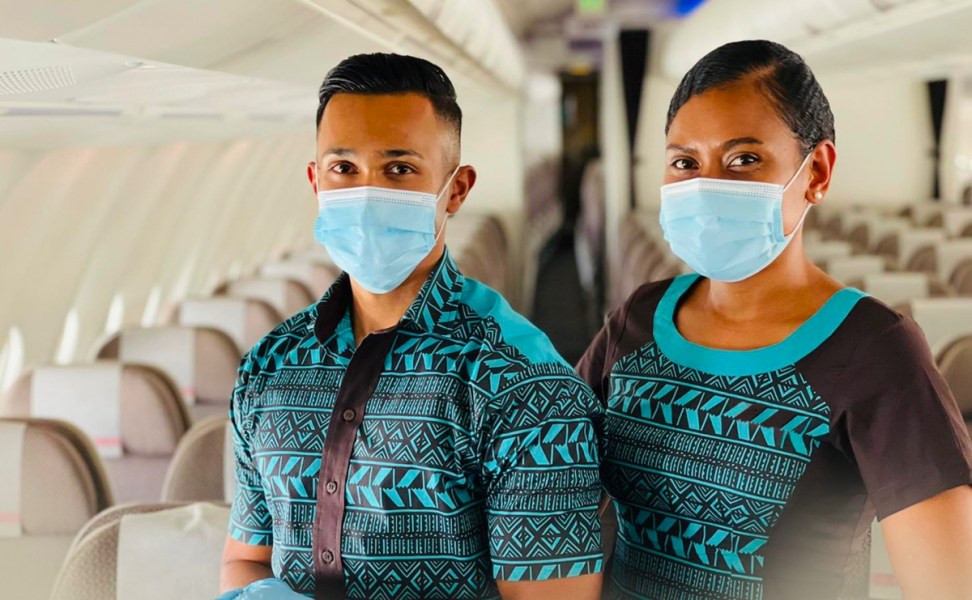 International travellers onboard will enjoy the award winning Fijian hospitality and travel perks including increased baggage allowance from 23kg to 30kg for economy class passengers on all international flights; award winning new Business class menu from renowned Kiwi-Fijian chef Richard Cross, the Executive Chef at Fiji Airways; free access to PressReader with more than 7,000 international newspapers and magazines and complementary 'Our Ocean Our Life' in-flight activity pack for kids.
Additional benefits such as the My Bubble and My Island seating arrangements allow passengers to purchase an extra seat or row respectively in economy for extra space and comfort. My Island comes with a mattress topper, Business class pillow, additional blanket and seat belt extension.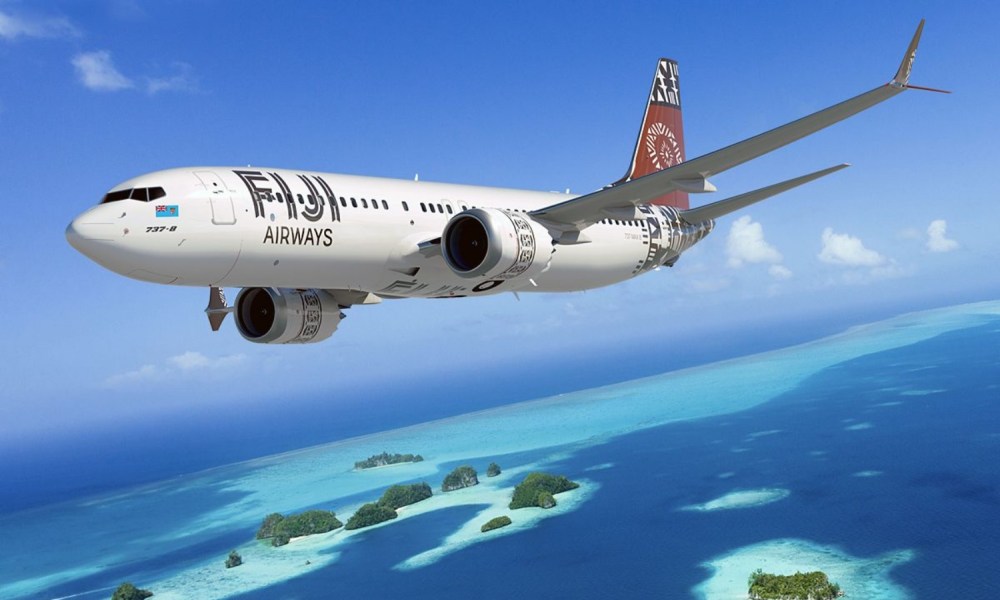 VANUATU FLIGHTS ALSO RESUME
Alongside from Adelaide, Fiji Airways are also welcoming back their Pacific neighbours, Vanuatu, with twice-weekly flights resuming between the nations.
"We know that there are many people from Vanuatu who have been eager to return home," Viljoen said.
"Many of them have not seen their families for over two years and so these links to Pacific Island countries are very important. Returning to Vanuatu also means that Fiji Airways is reconnecting them to the rest of the world."
Travelling to Fiji is easier than ever. Passengers now only need to show proof of vaccination, travel insurance and a pre-booked rapid test taken at any time within 72 hours of arrival via entry test.fiji.com.
International travellers can enjoy Fiji a little longer with Fiji Airways "Resort Check In" available at Sofitel Fiji Resort and Spa and Sheraton Fiji Golf & Beach Resort.
Guests on Fiji Airways international flights can check themselves and their luggage onto the flight with boarding passes issued directly at the resort, and head straight for security when they arrive at the airport.