Qantas has revealed it is in the final stages of a formal tender process with aircraft and engine manufacturers for over 100 new narrow-body jets.
Qantas Group CEO Alan Joyce said the program, which has been flagged previously, will see more than 100 new aircraft enter the national carrier's domestic fleet between 2023 and 2034, renewing the Boeing 737-800s and Boeing 717s that currently form the backbone of its domestic jet operations.
The news comes as the Flying Kangaroo renews a massive partnership with Emirates that will continue to boost passenger numbers on Qantas' domestic network.
"We're calling this Project Winton, after the birthplace of Qantas in outback Queensland, because this is a foundational decision for the future of our domestic operations," Joyce said.

.
Wayfarer's James Wilkinson on 7NEWS live across Australia looking at Qantas' new travel requirements and the airline's planned 100-jet order
"All of the next-generation aircraft we're considering have the potential to drive big improvements in trip cost and overall efficiency, and they're great platforms for delivering a better premium service to our customers."
Joyce said the carrier was looking at Boeing 737 MAX family and Airbus A320neo family – which Qantas already has on order – as well as the smaller Embraer E-Jet E2 family and the Airbus A220.
"Not only will these aircraft deliver a step change in reducing fuel burn and carbon emissions by up to around 15 per cent, we're talking to each of the manufacturers about how we can accelerate the development and use of sustainable aviation fuels for our domestic flying," he said.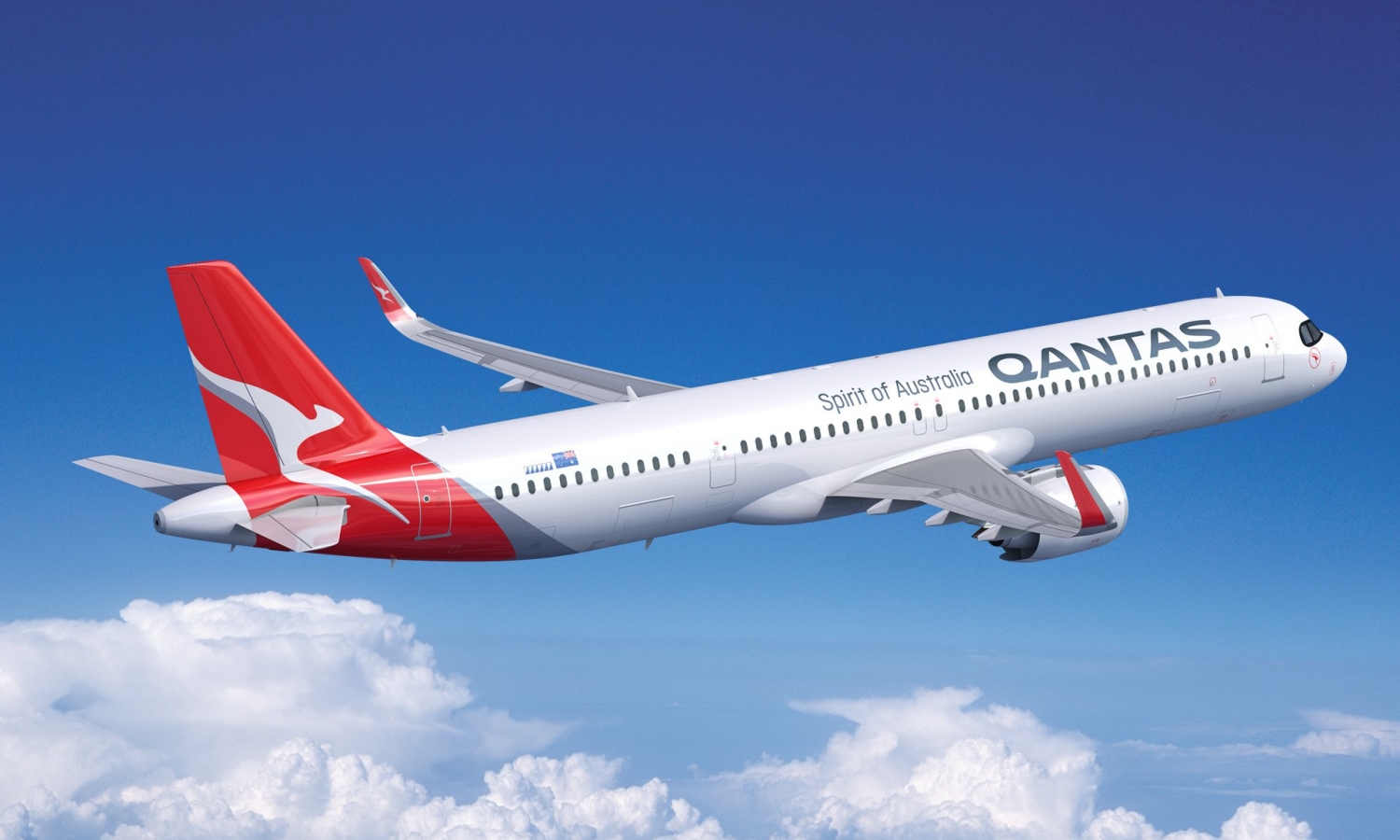 Qantas has secured up to 36 Airbus A321 XLR (extra long range) aircraft for delivery from financial year 2024 onwards, in an update of its existing order
"This is a long-term renewal plan with deliveries and payments spread over 10 years, starting in FY23, but the equally long lead time means we need to make these decisions soon.
"COVID has had a devastating impact on the aviation industry and there aren't many airlines around the world in a position to place orders for new aircraft. We still have our own repair work to do, but we know travel demand will rebound quickly and right now we're in a strong position to secure the best possible deal at very good prices.
"The aircraft we're considering have been in service for several years, which gives us the confidence that they've gone through rigorous troubleshooting by the time they enter our fleet. They're new, but they are known quantities," Joyce said.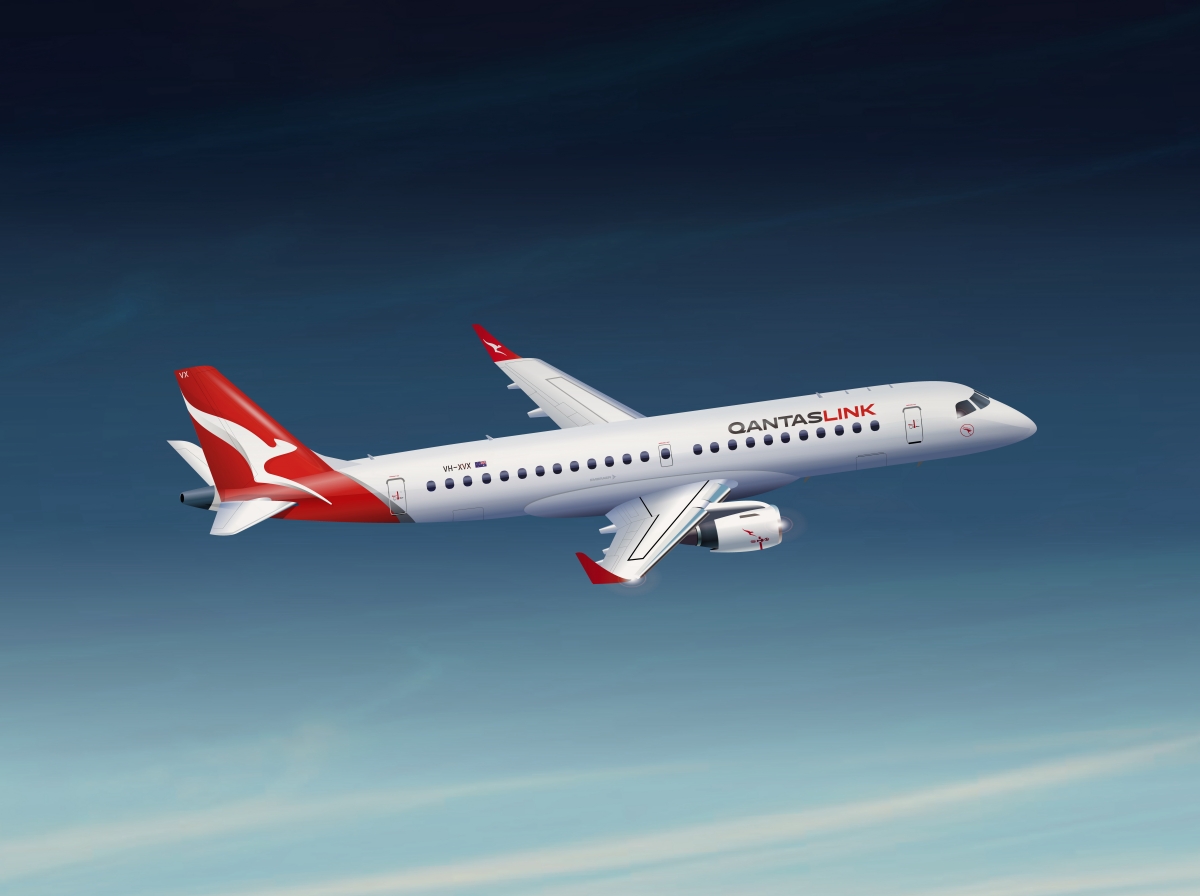 Qantas has E190s now flying across Australia as part of a partnership with Alliance Airlines
The Qantas Group also has an existing order for 109 Airbus A320/A321 aircraft, which will predominantly be used to renew Jetstar's exiting fleet of A320 aircraft alongside 36 longer-range Airbus A321XLRs for Qantas' international operations across Asia-Pacific.
There are also three additional 787-9 Dreamliners for Qantas, which will be delivered from 2023 onwards.
"Our approach is always to have the right aircraft on the right route, which really means balancing the size of the aircraft with the demand in each market," he said.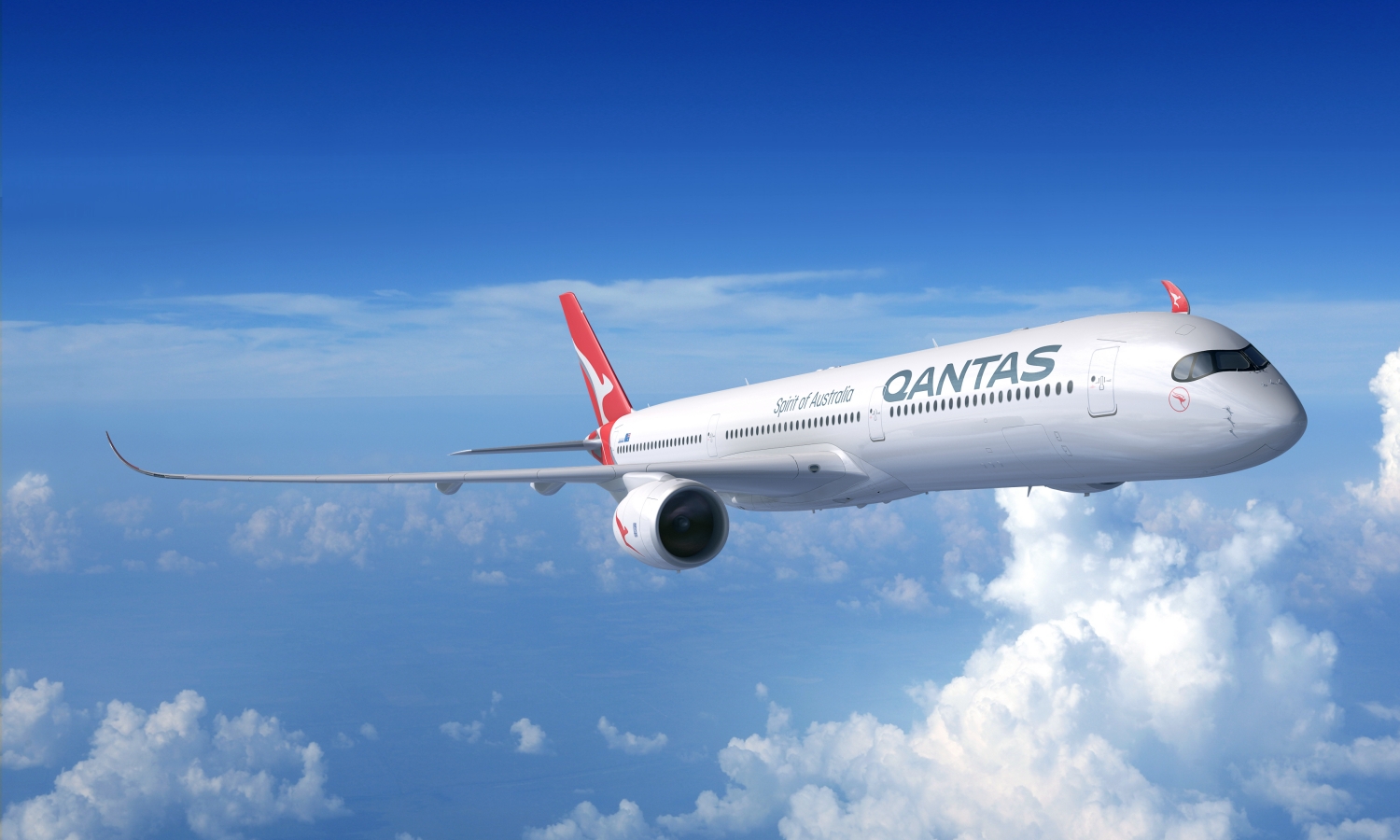 Qantas is expected to also announce an order soon for the Airbus A350-1000 for ultra-long-range flights
"The mix of aircraft we're considering means we'll have more operational flexibility, which for customers translates into more direct routes to smaller regional centres and more choice of flights throughout the day."
Joyce also flagged the airline's 'Project Sunrise' – the previously-planned direct flights from Sydney to London and New York – was back on the agenda.
"At the other end of the spectrum, we'll be picking up where we left off with our direct flights to London and New York as part of Project Sunrise, which we hope will start operating in 2024/25," he said.
After detailed evaluation of the Boeing 777X and Airbus A350, Qantas selected the A350-1000 as the preferred for Project Sunrise, however no orders have been placed to date.

.
Wayfarer's James Wilkinson reviews Qantas' B787 business class cabin, which is expected to be featured on the A350
"The A350 is a fantastic aircraft and the deal on the table with Airbus gives us the best possible combination of commercial terms, fuel efficiency, operating cost and customer experience," Joyce said in December 2019.
"The aircraft and engine combination is next generation technology but it's thoroughly proven after more than two years in service. This is the right choice for the Sunrise missions and it also has the right economics to do other long haul routes if we want it to.
"From the outset, we've been clear that Project Sunrise depends on a business case that works. We'll only commit to this investment if we know it will generate the right return for our shareholders given the inherent commercial risks," he said.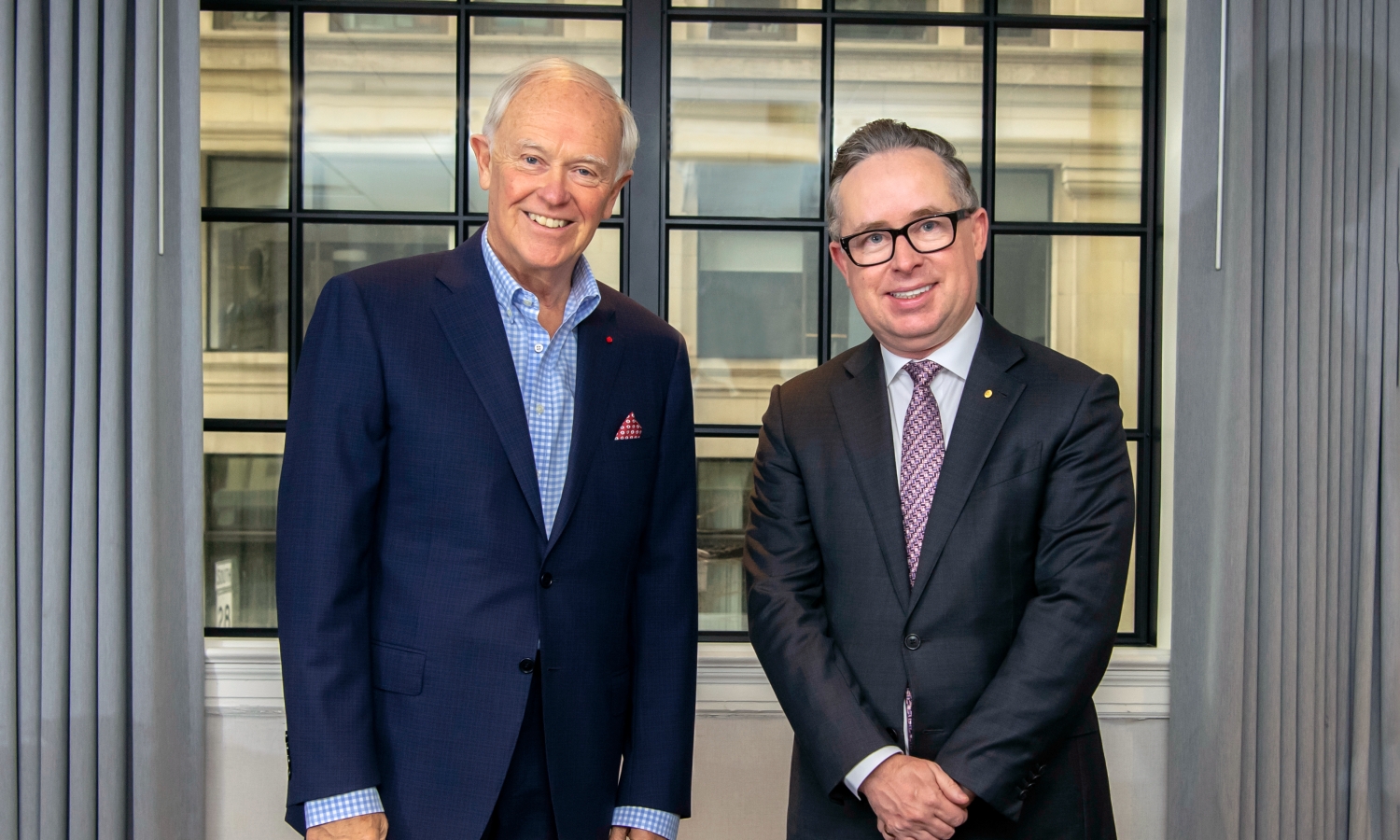 Emirates President Sir Tim Clark and Qantas CEO Alan Joyce
The news of the upcoming 100-jet order has come as Qantas renewed a major partnership with Emirates that will see the leading carriers extend their cornerstone partnership for another five years.
Joyce said the partnership means customers and frequent flyers of both airlines will have access to an expansive joint network and millions of reward seats to travel across Australia, New Zealand, Europe and the UK.
"This marks the continuation of one of the most significant bilateral partnerships in aviation," he said. "We called it 'seismic' when it launched in 2013 and it has been, especially in terms of what it's meant for over 13 million people who have travelled on flights that form part of the deal.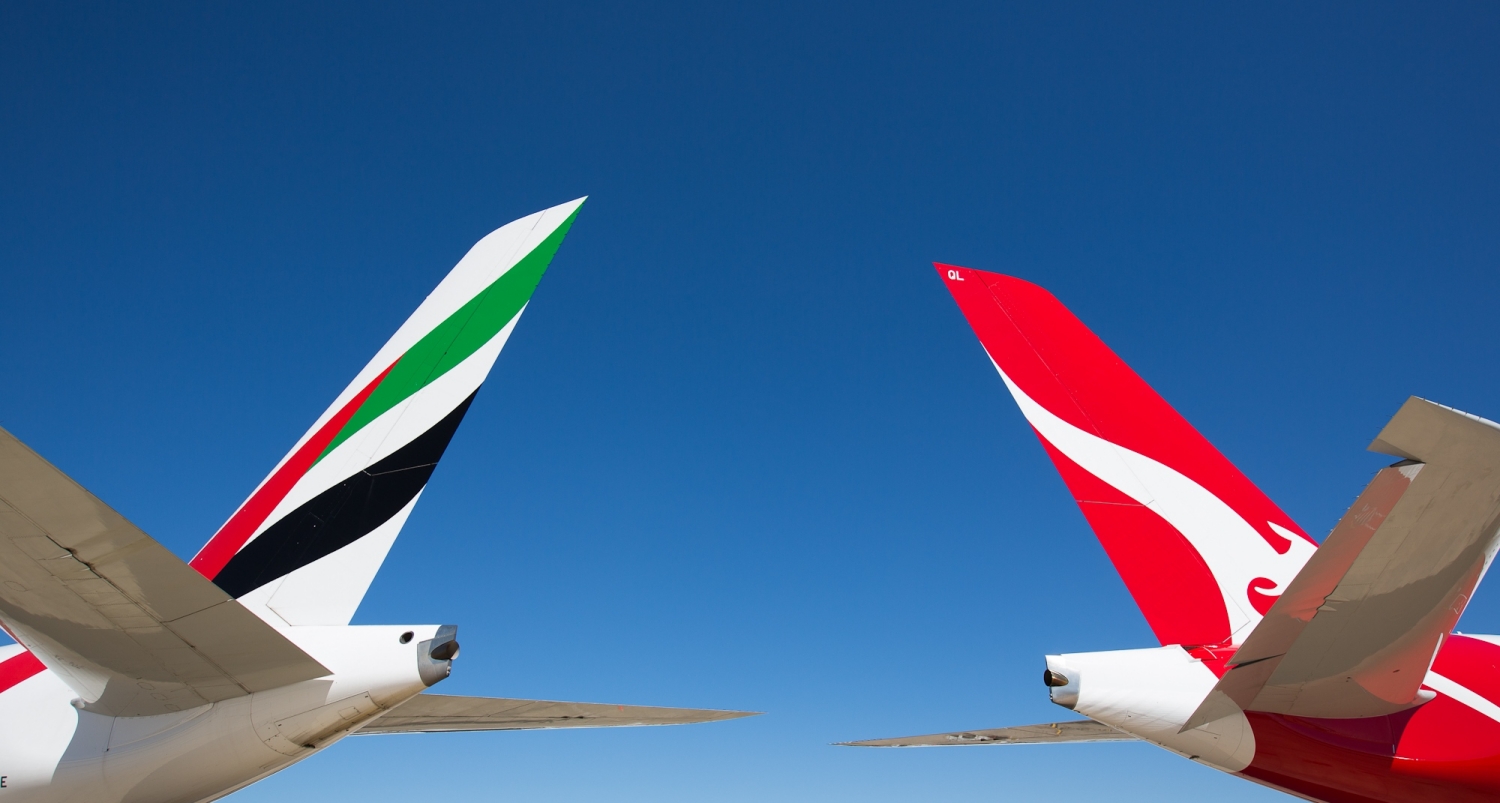 Qantas and Emirates are expanding their comprehensive partnership
"The premise of our partnership with Emirates has always been that no airline can fly everywhere but combined we can fly to most of the places our joint customers want to travel to. And that we treat each other's customers as our own.
"We know the international aviation market will take years to fully recover so close collaboration between airline partners is going to be more important than ever," Joyce said.
The airlines have existing approvals from regulators to operate a joint business until March 2023 and Joyce said Qantas and Emirates will seek re-authorisation from relevant regulators, including the Australian Competition and Consumer Commission, to continue the core elements of the partnership including coordination of pricing, schedules, sales and tourism marketing on approved routes until 2028.

.
Wayfarer's James Wilkinson reviews Emirates' A380 Business Class cabin
For Emirates customers, the deal provides access to over 55 Australian destinations that Emirates does not fly to, and Qantas customers are able to fly on Emirates to Dubai and access over 50 cities in Europe, the Middle East and North Africa, that Qantas does not fly to.
"The extension of our partnership with Qantas is testament to its success," said Emirates Airline President, Sir Tim Clark.
"It also reflects our commitment to ensure customers travelling to and from Australia, a market which we have served for 25 years, continue to have the best connections and frequent flyer benefits. Despite the challenges of the past 18 months, today's announcement reinforces that Emirates is here for the long-haul.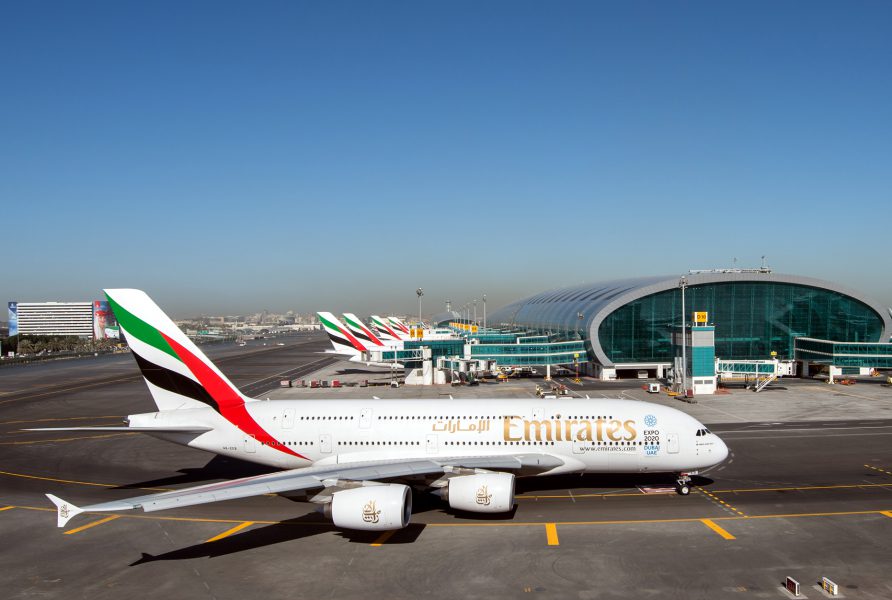 Emirates' Airbus A380s are set to return to Australian skies
"Our partnership seamlessly connects travellers to over one hundred destinations globally on our joint network, and offers a coordinated premium experience such as access to points and lounges.
"As borders re-open, we look forward to restoring our Australian flight schedules including our popular A380 services, and to welcoming customers to experience our best-in-class partnership for many more years to come."
Clark said Emirates has continued to display its strong commitment to the Australian market increasing the size of its operations from three flights a week when it initially launched in 1996 in Melbourne, peaking to over 100 flights per week prior to the pandemic.