Qantas Group CEO, Alan Joyce, has revealed the Flying Kangaroo will avoid flying from Perth to London until mid-2022 as Western Australia plans an extended closure, even though Australia's border will now open earlier than expected in November.
With the Australian Government today (Oct 1) bringing forward the opening of international borders to November, Qantas' flights to Los Angeles and London from Sydney will re-start on November 14, each three times per week, ahead of services later in the year from Melbourne to London, which could go via Darwin or Singapore.
"The early reopening of Australia's international borders will mean so much to so many people and it's made possible by the amazing ramp up of the vaccine rollout," Joyce said.

.
Wayfarer's James Wilkinson reviews Qantas' Boeing 787 Dreamliner, which will operate the London flights
"We know Australians can't wait to travel overseas and be reunited with their loved ones, and literally thousands are waiting to come back home, so this faster restart is fantastic news. It also means we can get more of our people back to work, sooner."
As part of the Australian Government's plan, fully vaccinated Australian citizens and permanent residents will be able to quarantine at home for 7 days instead of hotels, ahead of the announcement of 'green zone' countries that will be quarantine-free.
At this stage, unvaccinated Australians will need to to undergo quarantine at hotels or dedicated facilities for 14 days.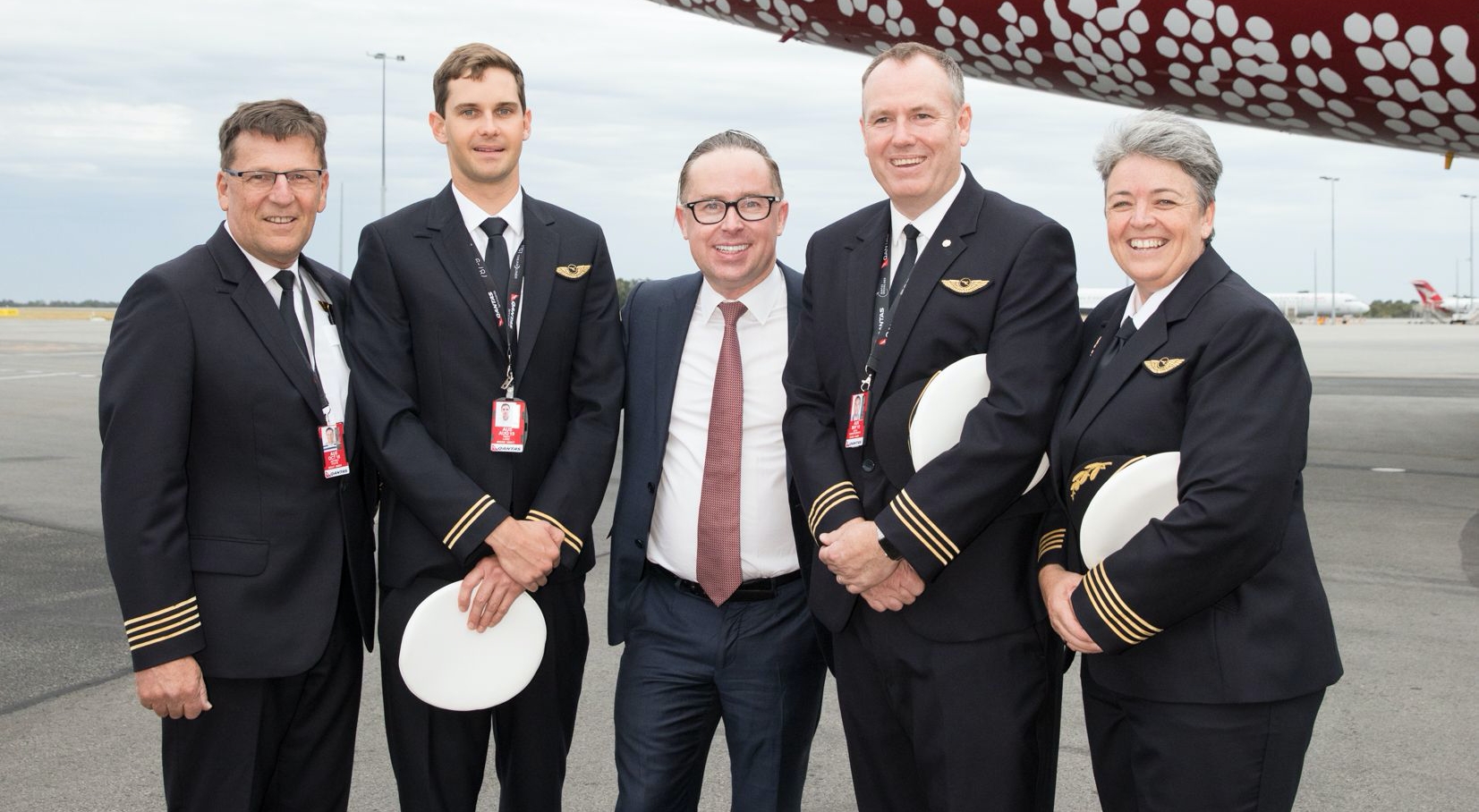 Qantas Group CEO Alan Joyce is excited about the return of the Flying Kangaroo to London
"We welcome the Federal Government's decision and the work by the New South Wales Government to facilitate the home quarantine approach that makes this feasible. We look forward to other States and Territories getting on board."
Qantas is also expecting to re-start Sydney-Los Angeles on November 14 and said once the Federal Government announces the exact date that Australia's international borders will reopen in November, the commencement dates for these two routes may need to be updated.
Joyce said when it comes to London, Qantas will temporarily reroute its flagship Perth-London service until at least April 2022 due to the latest Western Australia border settings and assumptions.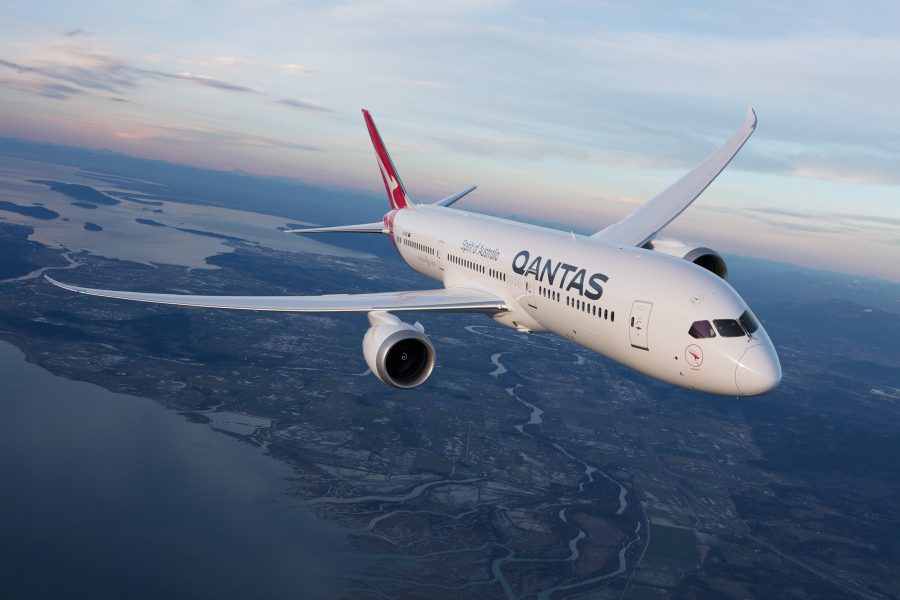 Qantas' Boeing 787 Dreamliner is popular and versatile
Joyce revealed Qantas is in detailed discussions with the NT Government and Darwin Airport to assess operating the direct London flight from Darwin during this time.
The national carrier has successfully used Darwin as a hub for its repatriation flights to various destinations across Europe, Asia and the Middle East over the past 12 months.
Qantas' Boeing 787 Dreamliners will operate the London services from Sydney via Singapore and potentially a daily Melbourne-Darwin-London service, depending on discussions with the NT Government.
If the Darwin plan falls through, Joyce said Qantas will instead fly Melbourne-Singapore-London until at least April 2022.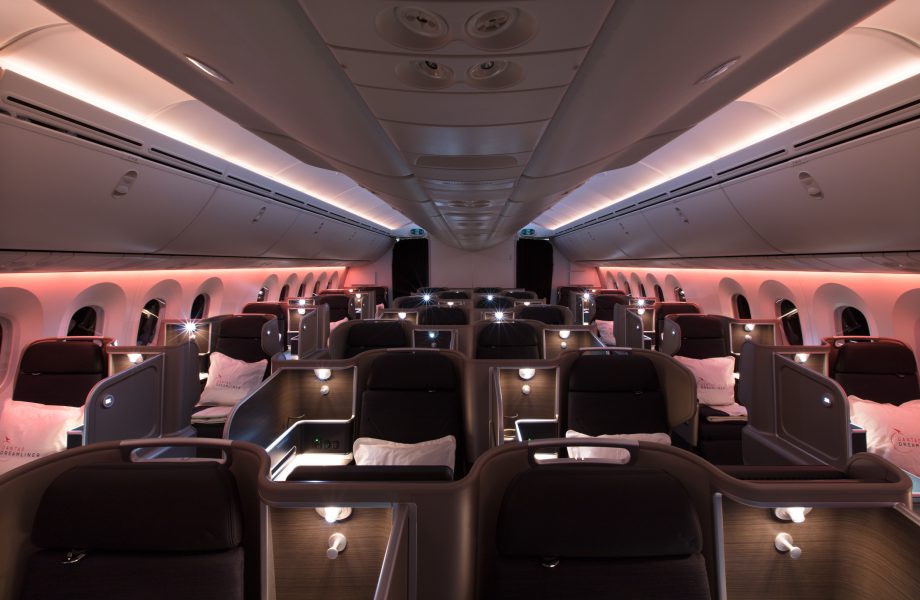 Qantas' Boeing 787 Dreamliner cabin
"At this stage, WA doesn't intend to open to international travel until sometime next year, so we'll unfortunately have to temporarily move our Perth-London service until at least April 2022," he said.
"Instead of operating from Melbourne to Perth and then on to London as it usually does, this flight will operate from Melbourne to London via either Darwin or Singapore, depending on conversations we're having with the NT in the coming weeks.
"We look forward to operating this flight via Perth again when circumstances allow and we're in regular discussions with all the states and territories, and will continue to make adjustments, including increasing flying as soon as border settings allow."

.
London guide: James Wilkinson checks out some of the best things to do in the British capital in Episode 02 of Series 01 of Wayfarer
Joyce has previously flagged Qantas' Airbus A380s could return to London operations from the middle of 2022 and the aircraft will feature the Flying Kangaroo's brilliant new cabin products as found on the Boeing 787, alongside the flagship First Class.
"The pace of the vaccine rollout means we're still on track for international flying to restart from 18 December onwards," he said. "People are clearly keen to travel.
"We saw a 175 per cent spike in web searches in the week after we announced our plans and we've seen strong bookings for December and January for our flights to London, Los Angeles and Singapore in particular.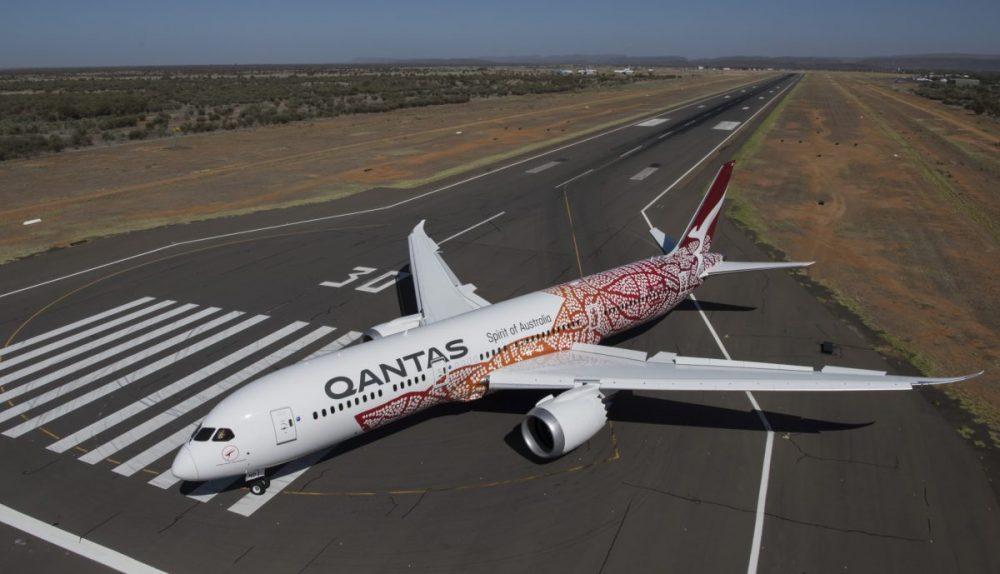 Qantas' Boeing 787 Dreamliners has been flying from Perth-London direct, one of the world's longest flights
"The key factor in determining the ongoing demand level for international flying will be what the quarantine arrangements are for Australians when they return.
"The seven day home quarantine trial in New South Wales is a great step forward and we're hoping the system evolves quickly for vaccinated travellers from low-risk countries to not have to quarantine on arrival, particularly given Australia itself is on track to have one of the highest vaccination rates in the world.
"That's fast becoming the standard between many countries overseas," he said.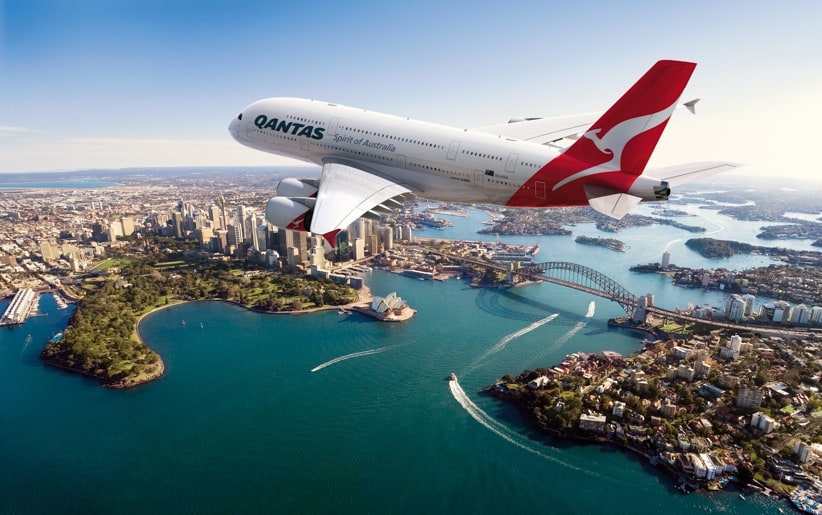 Qantas' Airbus A380s are expected to return to service in mid-2022
Qantas is also set to bring forward the reopening date for travel between Victoria and New South Wales from 1 December to 5 November 2021, based on Victoria's reopening plan.
"It's great to see plans firming up for some domestic borders opening given the success of the national vaccine rollout," Joyce said.
"We're now planning to ramp up flying between Melbourne and Sydney, which is usually the second busiest air route in the world, almost a month earlier than expected.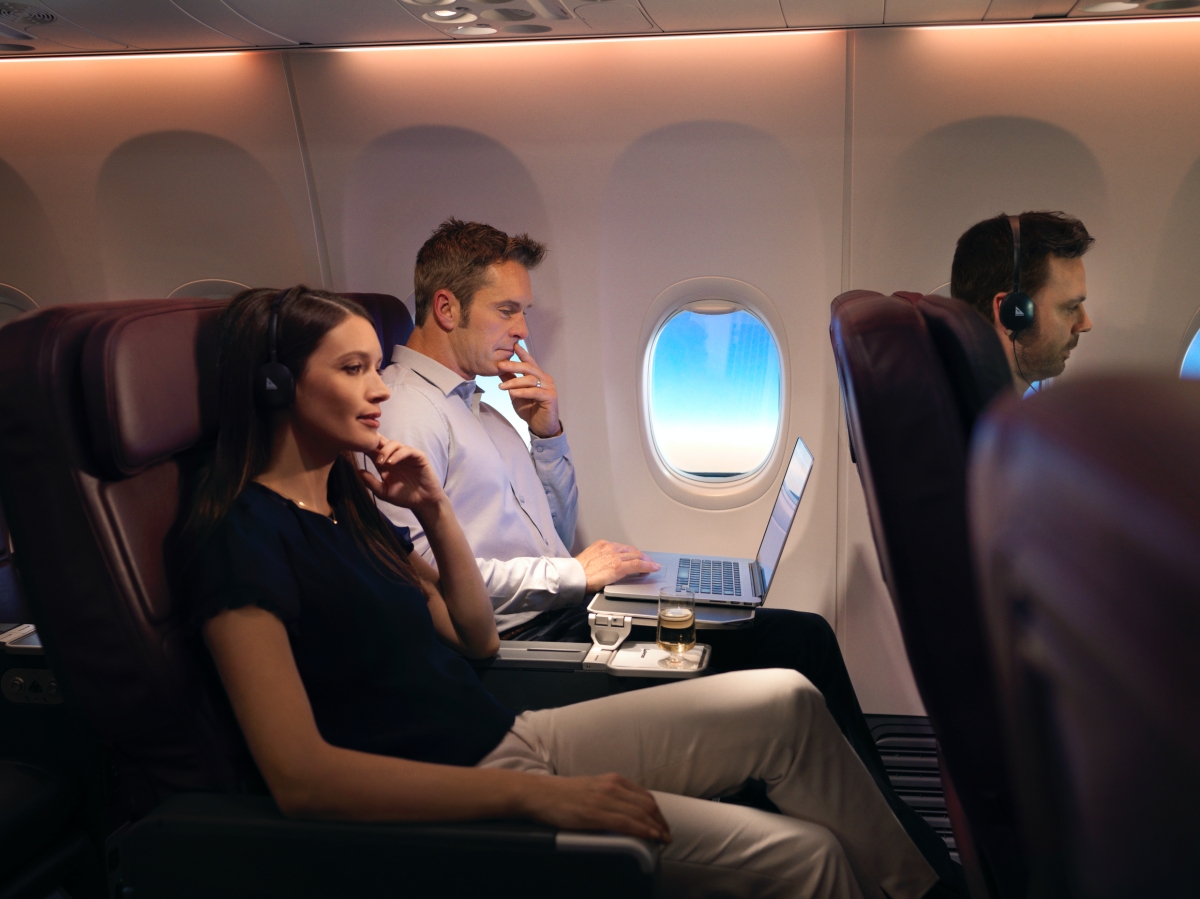 Domestic boost: Qantas is set to ramp-up Sydney-Melbourne flights
"There are also a lot of regional destinations that will open up for the first time since June, which is great news for tourism as well as family and friends who can't wait to see each other again… so, get ready to see some emotional reunions at airports from late-October onwards."
The airline is also planning to significantly increase regional flying within New South Wales from 25 October 2021, in line with the State Government's roadmap, to around 40 per cent of pre-COVID levels, according to Qantas.
Joyce said alongside the temporary axing of the Perth-London flights until April 2022, Qantas was also delaying the restart of domestic flying between Western Australia and Victoria and New South Wales by two months to 1 February 2022, based on border assumptions.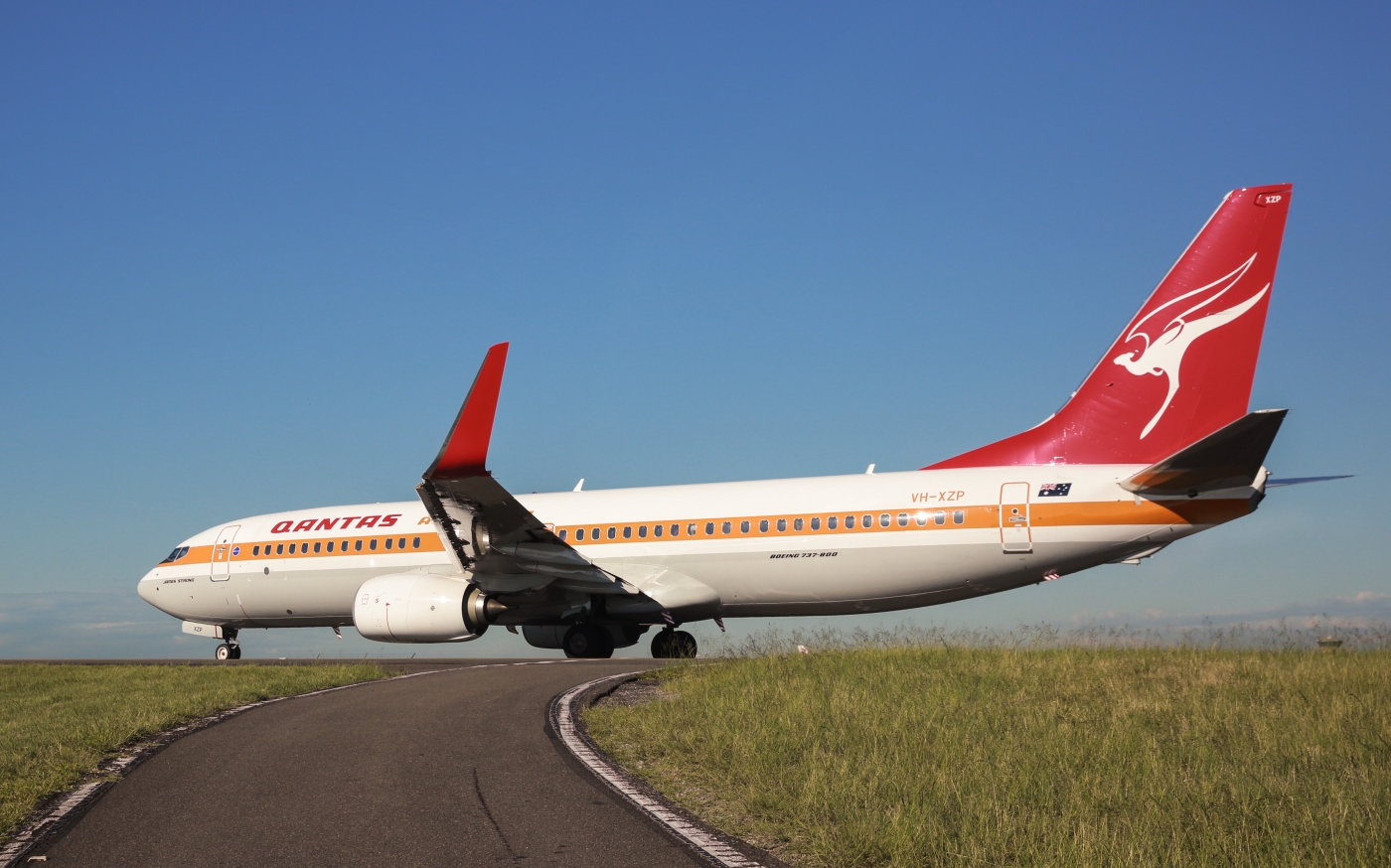 Wayfarer's favourite: Qantas's 'Retro Roo' Boeing 737 at Sydney Airport
He said Qantas will continue to operate five return flights a week between Perth and both Sydney and Melbourne to maintain minimum connections for those with permits to travel.
"Based on our discussions with Western Australia we know their borders won't be open to New South Wales and Victoria until early next year, so we've sadly had to cancel the flying we had planned on those routes in the lead-up to Christmas," Joyce said.
"We will maintain a minimum service for people with permits to travel, though, as we have throughout the pandemic."
Joyce said travellers could also expect some fantastic sales in the market.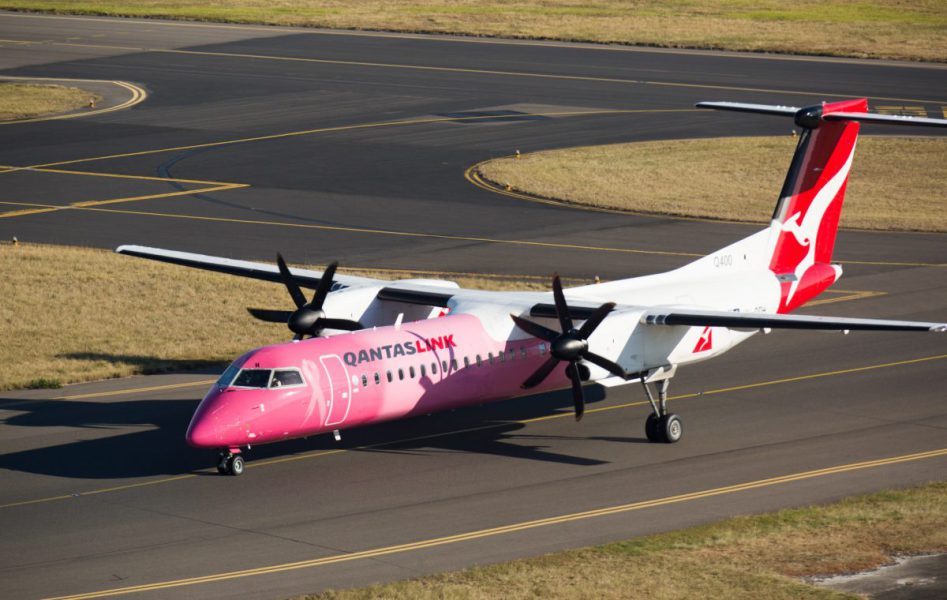 Qantas' intra-NSW flights will also resume en-masse when the state hits 80% double vaccinated
"The reason we're putting a lot of sale fares in the market as more domestic destinations open up is to help fast track the recovery by stimulating demand and getting our people back to work sooner," he said.
"Jetstar sold thousands of $20 fares from Melbourne to Sydney, Byron Bay and Newcastle within hours of going on sale this week. This is good news for the tourism industry, which has taken such a huge hit throughout the crisis."
Should State or Federal roadmaps change, and flights are cancelled, he said customers may be eligible for a refund, credit voucher or to change the date of their travel. Further details are available on Qantas and Jetstar's websites.
Joyce also revealed more than 400,000 fully vaccinated Australians have so far claimed their vaccination reward and gone into the draw for eight prizes of a year's worth of flights, accommodation and fuel.