The first Qantas Airbus A380-800 has returned to Australia ahead of the re-entry on international flights to Los Angeles and London from April 2022.
The A380, named Hudson Fysh after one of Qantas' founders, touched down at Sydney Airport at 3pm on Nov 9, more than 19 hours after it departed Dresden, Germany.
The aircraft recently underwent scheduled maintenance for a new landing gear, after spending the best part of two years in storage during the COVID-19 pandemic.
An earlier-than-expected return to the skies for the A380 in April 2022 follows strong demand for international travel, particularly on key routes to Los Angeles and London.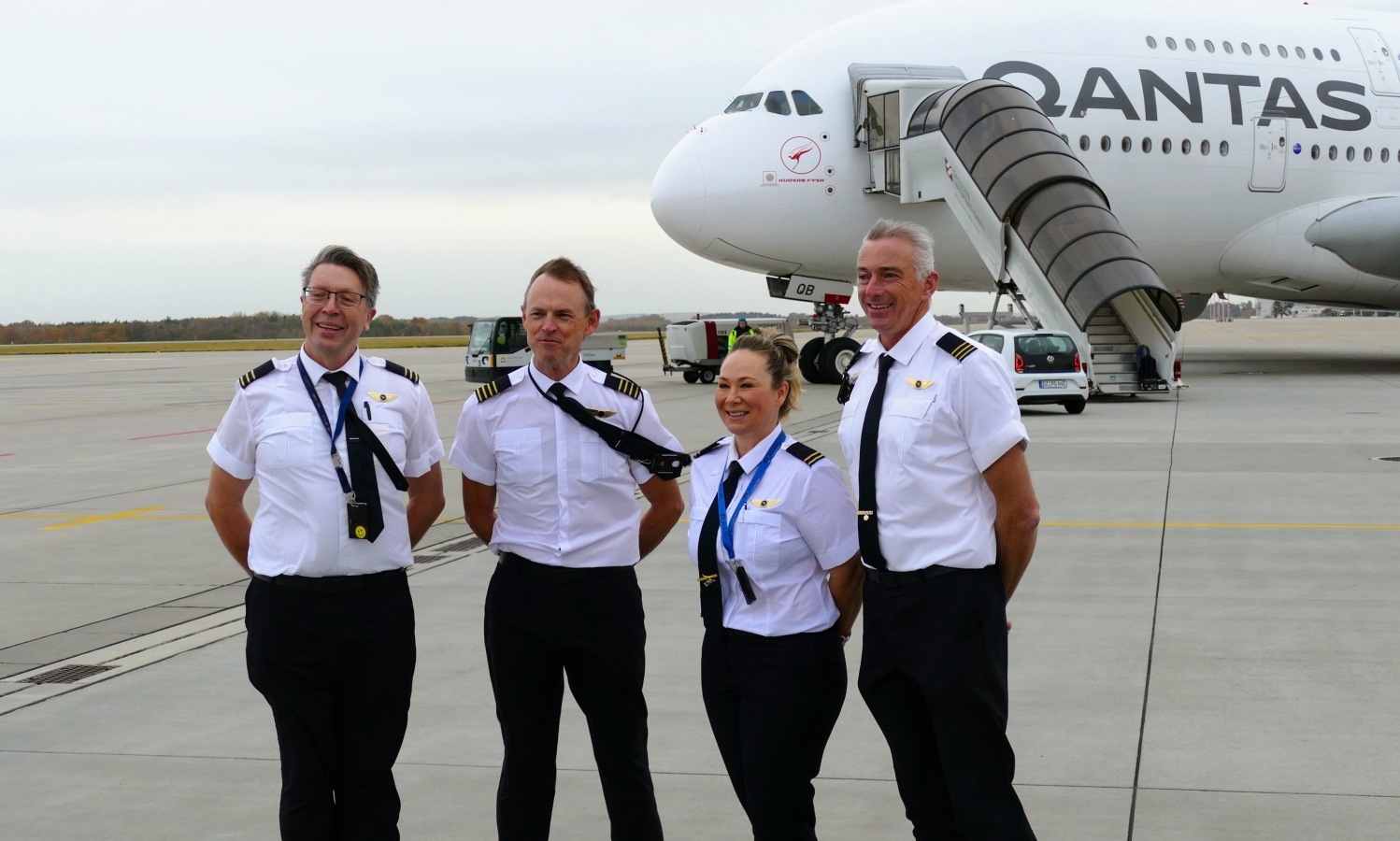 Qantas says it has taken close to half a million domestic bookings in the past two weeks, compared with around 20,000 in a two-week period in August.
Jetstar's recent international sale also saw 75,000 seats sold in 72 hours.
Demand for seats on Qantas' London to Sydney service has been extremely strong, according to the carrier, with Aussies reuniting with family and friends in time for Christmas and more flights added as a result.

.
WAYFARER's James Wilkinson reviews the Qantas Business Class cabin on the Boeing 787 Dreamliner, the same seat now found on the A380
Originally expected to remain in long term storage in the Californian desert until the end of 2023, Qantas has since announced that five A380s with upgraded cabins would return ahead of schedule with two to operate flights to Los Angeles from April 2022 and three to operate flights to London from November 2022.
The airline says it is now working to further accelerate the return of the A380s, with superjumbo flights to London brought forward to July 2022.
In addition, a sixth aircraft will arrive before the end of calendar year 2022, with the remaining four A380s expected to return to service by early 2024.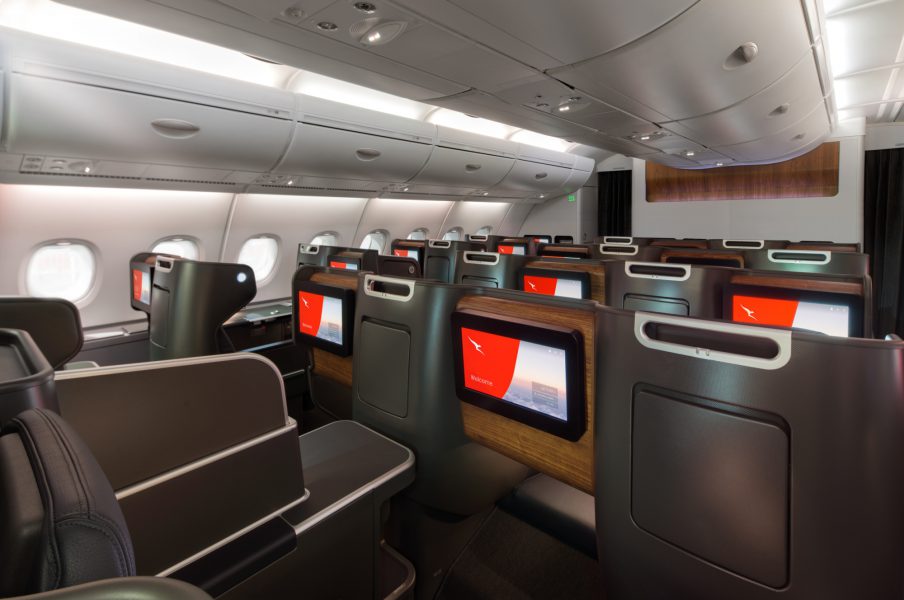 Qantas Chief Pilot, Captain Richard Tobiano, said it was a terrific day, not just for Qantas crew but also passengers who love flying onboard the national carrier's flagship aircraft.
"The A380 is a fantastic aircraft and we are very excited to welcome it home today," he said. "The early return is symbolic of how quickly demand for international travel has bounced back and this aircraft will play a key role in preparing our crew to return to A380 flying operations in the new year.
"Many of our crew have found other jobs during the pandemic doing everything from working in vaccination hubs and hospital wards to driving buses and tractors, and painting houses.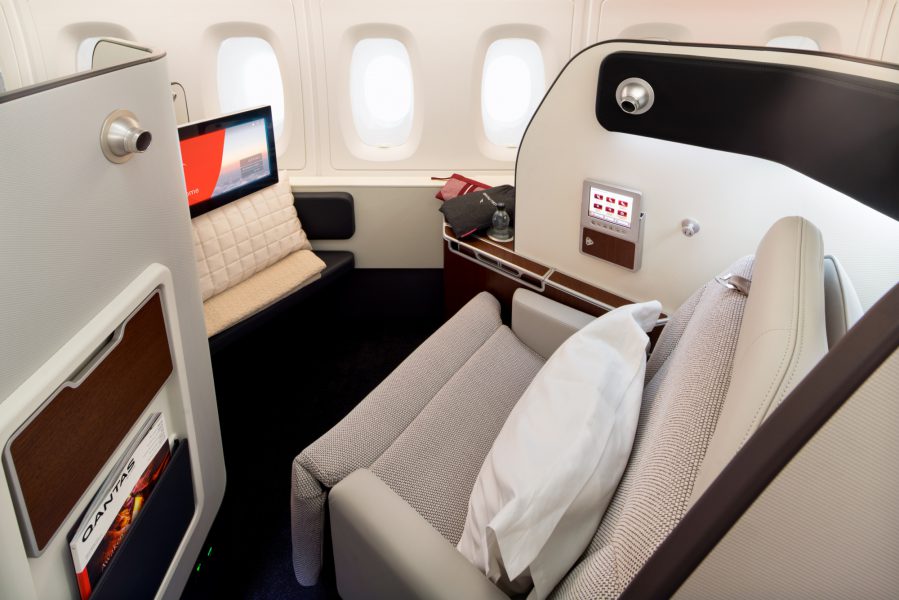 "Over the next few months, pilots will undergo an extensive retraining period including simulator sessions, training flights and classroom courses to prepare for take-off."
While it wasn't flying during the pandemic, the aircraft was cared for by Qantas engineers who carried out regular inspections before it flew to Dresden earlier this year.
Six of Qantas' A380s have had an interior redesign featuring new premium upper deck with new supper club style lounge and brand-new seats across the Business Class and Premium Economy cabins, as well as a main deck refresh including new carpet and curtains.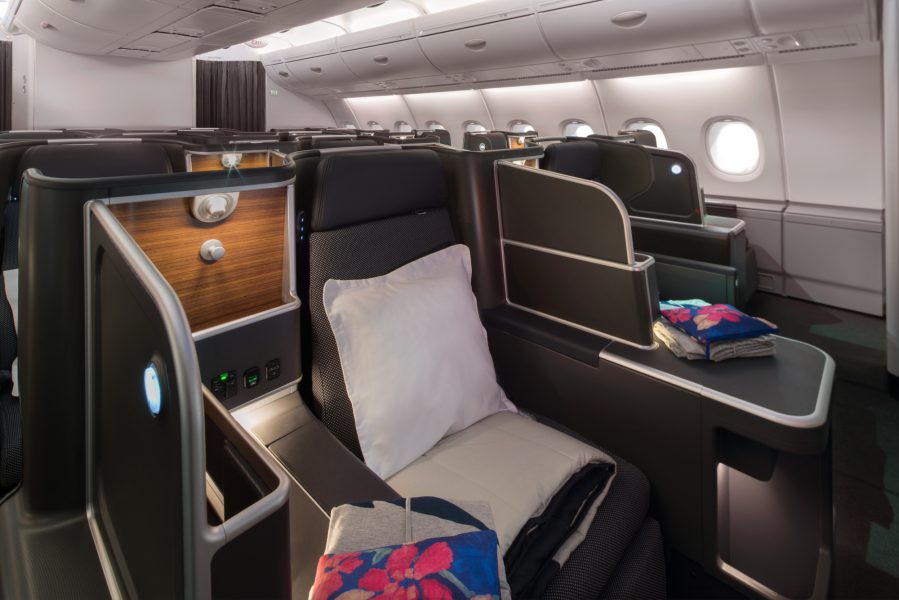 Qantas says the remaining aircraft will be refitted before they return to service.
The 485-seat A380 is the only aircraft in the Qantas fleet that offers a First Class cabin, popular with Frequent Flyers for its comfortable suites with fully lay flat beds, premium Neil Perry multi-course dining experience, award winning Australian wine cellar and Martin Grant designed First Class PJs.