The 2021 release of the Penfolds Australia Collection is finally here and once again you can expect an X-factor from the great Adelaide winemaking brand – this time in the form of flagship wine Grange's 70th anniversary.
Penfolds' legendary Chief Winemaker, Peter Gago, says the latest release is a testament to the enduring 'House Style' that Penfolds winemakers have upheld for over 177 years and the 70th anniversary of Grange is an exciting milestone.
"Adored for its aromatic complexity, intensely rich fruit and ripe tannins of shiraz, Grange's style and winemaking techniques have not altered since the first experimental vintages in the early 50s," he says.
"After 70 years of unbroken vintage releases, the South Australian heritage icon is renowned by collectors the world over for its unique Australian identity, consistency, and proven ageing potential.

.
Wayfarer's James Wilkinson visits Penfolds' Magill Estate cellar door in our latest Adelaide episode of the show
"The original aspiration for Grange was to create a red wine 'capable of staying alive for a minimum of 20 years'. Tell that to sexagenarian vintages such as '52, '53, '55 & '62! Stunningly drinkable in 2021!
"In modern parlance – under-promise, over-deliver! Long may it continue and modern Grange vintages such as '08, '10 & '16 patiently await judgement in 2071!"
Beyond Grange, the Gago says the wines within the Collection stand proudly in a release that offers multi-region and multi- vineyard blends, single-region wines and a single-vineyard wine.
He says the Bins exhibit a savoury theme that runs through the 2019 reds, emphasised in the 2019 Bin 150 Marananga Shiraz which is reflective of the Barossa Valley in this year.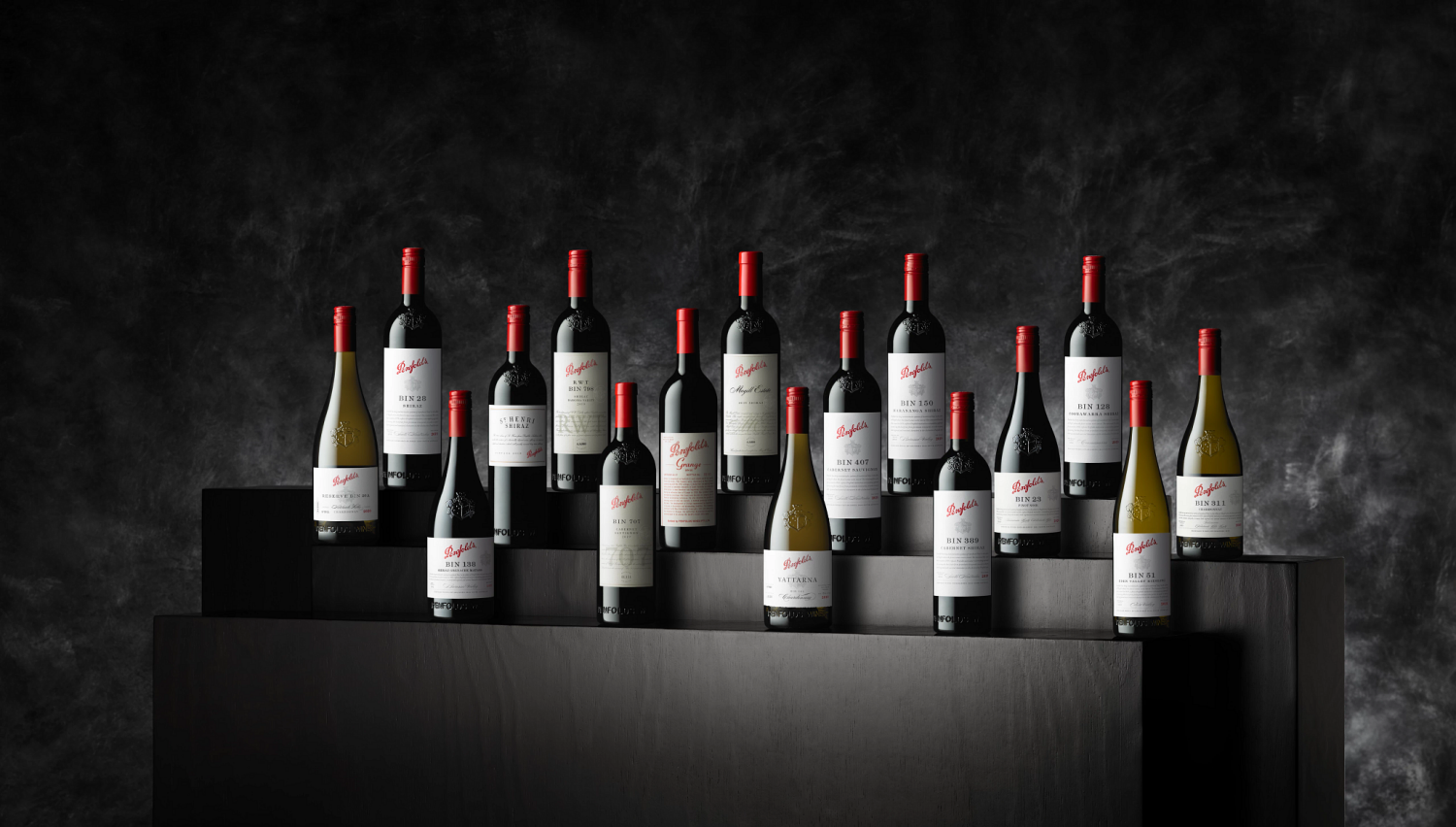 Star-studded line-up: The Penfolds 2021 Australia Collection
Like most Penfolds wines, Gago says the new vintage red and white wines will continue to develop and improve for many years after release.
"Just how long they should be kept depends on whether you enjoy your wine with some youthfulness or fully matured with that added complexity of bottle age," he says. "In its entirety, this new Collection displays red wines of distinctive refinement and cellaring potential, and white wines which deliver on complexity and flavour."
Adding to this year's Collection, Penfolds will launch two limited-edition wines made from parcels destined for Penfolds flagships: Superblend 802.A and 802.B Cabernet Shiraz.
Essentially siblings raised in different environments, Gago says the wines represent two unique interpretations of the iconic Australian blend – Cabernet Sauvignon and Shiraz.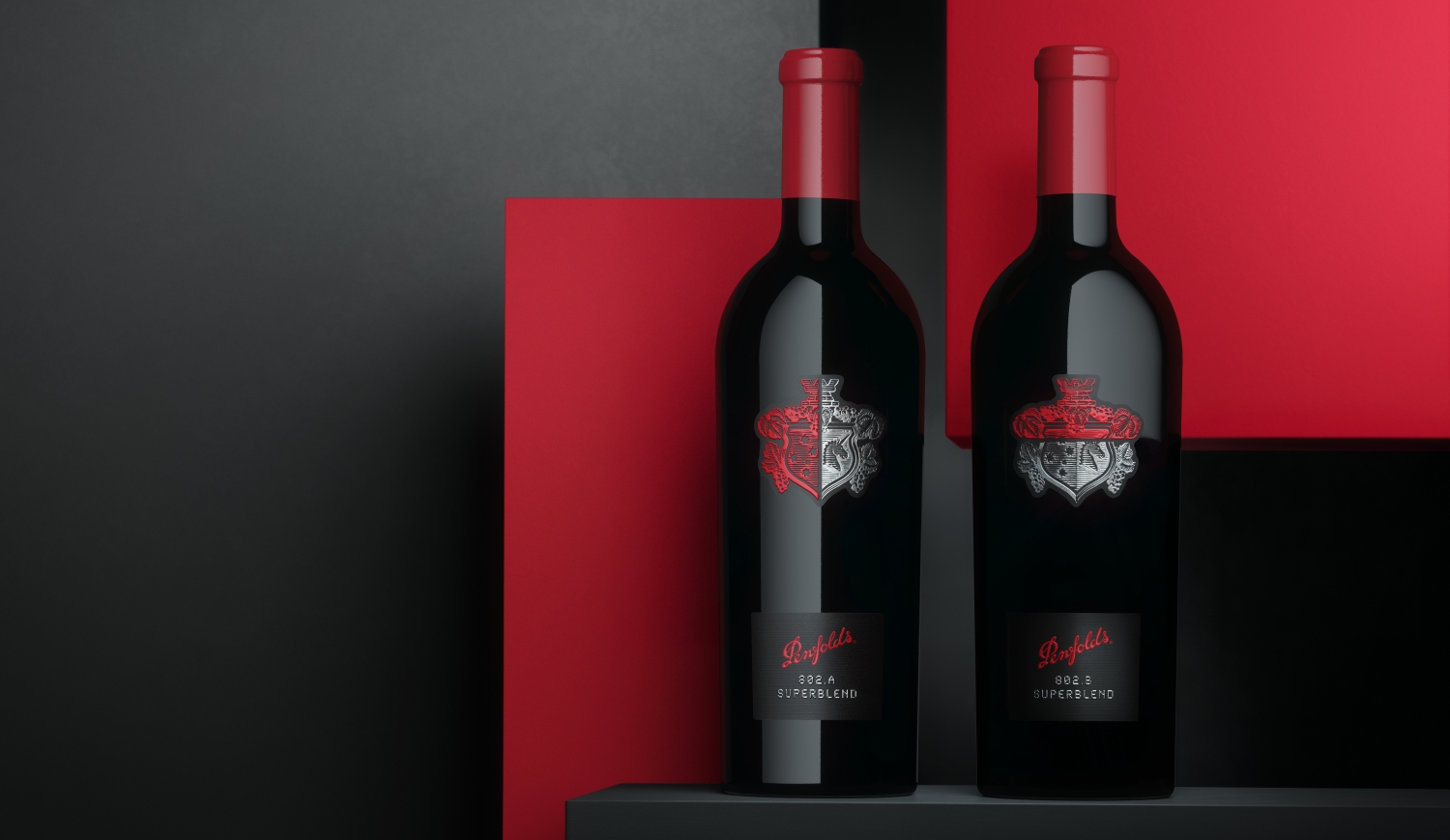 Penfolds' eagerly-awaited Superblend wines
"These two new wines are immediately Penfolds, yet different," he says. "Propelling varied attributes that will challenge and engage. Spoilt by choice – A-Grade cabernet sauvignon and A-Grade shiraz from a wonderful harvest; French and American oak barrels of the highest quality … and that much-coveted ingredient, time. And, winemaking blending freedom to re-configure the expected."
Carefully selected from the coveted 2018 South Australian vintage, both Superblend wines include significant parcels of fruit from the Barossa Valley, McLaren Vale and Coonawarra with smaller blending components also sourced from Wrattonbully, Robe and Clare Valley, according to Gago, who says this powerful pair will be released sequentially and are designed to be collected.
Superblend 802.A will be available from September 2021 and Superblend 802.B will be launched a year later in August 2022 and both will have a retail price of AU$900 each.
The Australia Collection 2021 wines are available now at Penfolds Cellar Doors (Magill Estate Winery and Barossa Valley Cellar Door) and select fine wine stores globally.