Outrigger Hospitality Group has scored a major coup, signing a deal with the Cirque du Soleil Entertainment Group to secure a new multi-year resident show, exclusive to Hawaii, at the Outrigger Waikiki Beachcomber Hotel from late 2024.
The move will see the Cirque du Soleil Entertainment Group have its only permanent show in the Pacific Islands and will dramatically boost business to not just Outrigger's Waikiki hotels, but for all other operators.
Anticipated to open in late 2024, the show will fuse the world-renowned acrobatics and innovation that Cirque du Soleil is known for with the natural beauty and unique culture of the Hawaiian Islands.
Native Hawaiian, Aaron J. Salā, PhD, has been retained as the creative cultural producer to assist in creating this show's storyline along with other prominent Hawaiian artists, musicians and dancers.
A joint venture is being made by both parties to create this opportunity and transform the 20,000 sq. ft. (1858 sqm) showroom venue at Outrigger Waikiki Beachcomber Hotel, previously used by Magic of Polynesia.
The necessary permits for renovation work to commence and create the nearly 800-seat theatre with state-of-the-art audio-visual system are being submitted.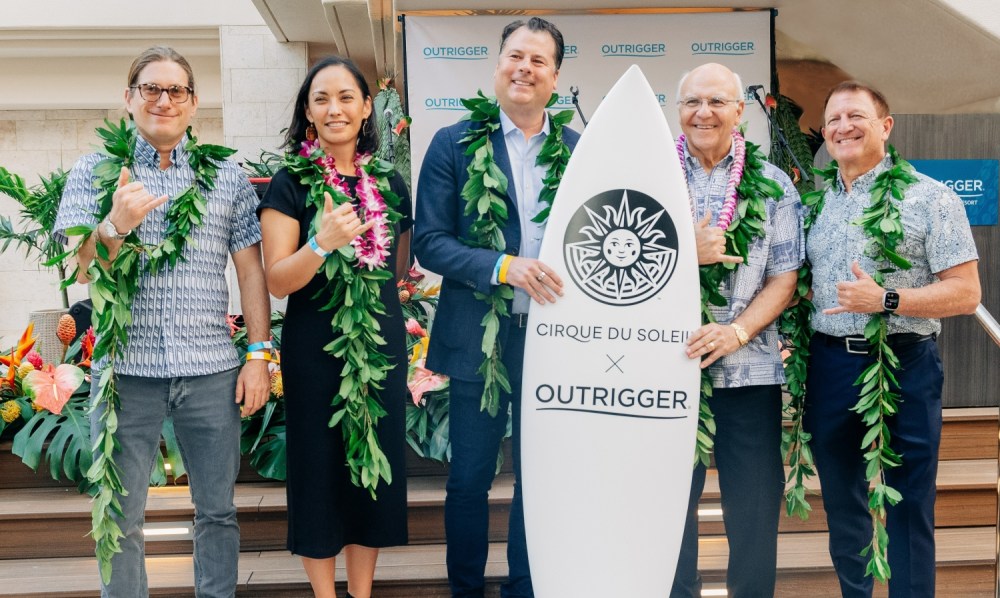 (L-R) Simon Painter, Creative Director at Cirque du Soleil; Makanani Salā, Executive Director of Honolulu Mayor's Office of Culture and the Arts; Eric Grilly, Cirque du Soleil President of Resident and Affiliate Shows; Honolulu Mayor Rick Blangiardi; Jeff Wagoner, President and CEO of Outrigger Hospitality Group
"Cirque du Soleil is an iconic company at the apex of entertainment," said Outrigger Hospitality Group President and CEO, Jeff Wagoner.
"We are confident that the show created for Outrigger Waikiki Beachcomber Hotel will delight and astound our guests and residents.
"This collaboration with Cirque was years in the making and perfectly aligns with Outrigger's brand elevation strategy, which includes a promise to provide authentic live music and signature experiences in renowned beach locations."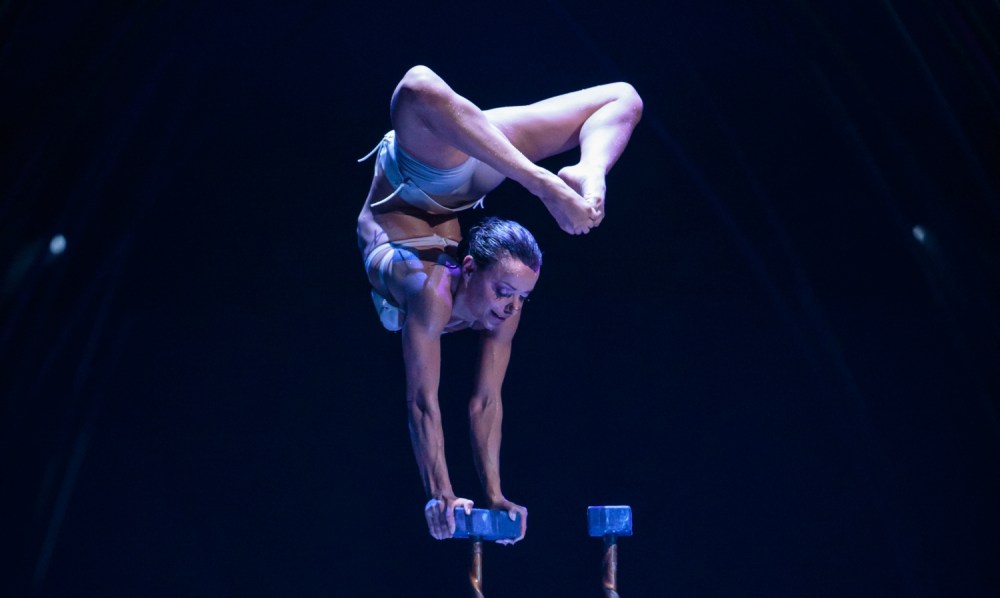 Honolulu Mayor, Rick Blanglardi, added: "In addition to bringing new vibrancy to Waikiki, this project will produce significant economic impact through job creations in redeveloping the theatre space and ongoing show operations.
"I'm honoured and excited to welcome Cirque du Soleil as the newest Honolulu resident."
More details will be shared in the coming months regarding the partnership, the show's name and creative concept, as well as on-sale dates, with a target of December 2024 for the show's debut.
ESSENTIALS: GETTING TO HONOLULU
The best way of getting to Honolulu in comfort and style.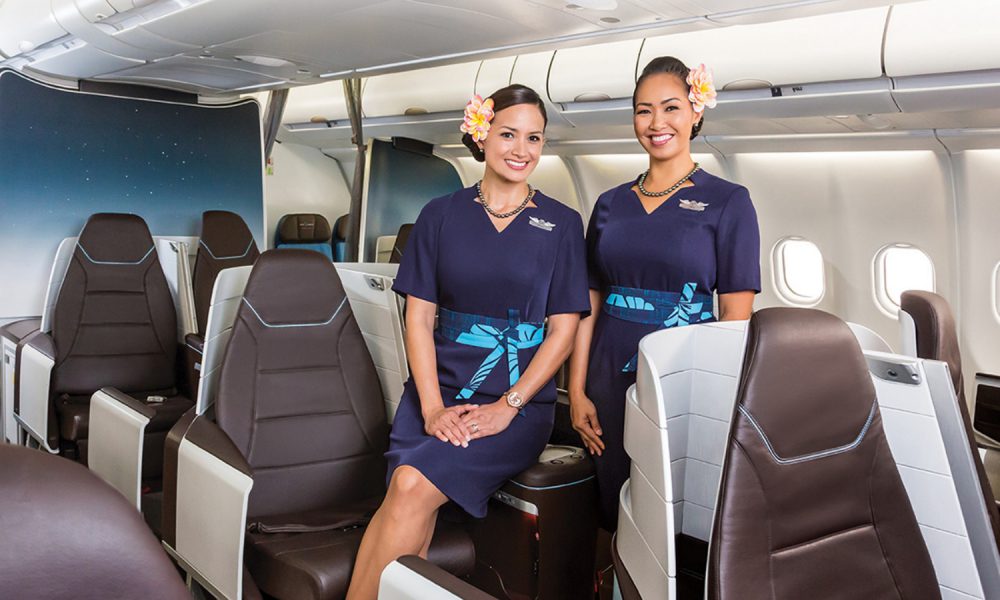 Book a seat in Hawaiian's brilliant Business Class cabin
FLY HAWAIIAN AIRLINES
Hawaiian Airlines flies to Honolulu from Sydney, Auckland and across the mainland United States. Hawaiian's brilliant onboard experience includes a stylish Business Class cabin and more Extra Comfort seats on the widebody Airbus A330 aircraft.
In Business Class, you' find flatbed seats, in a 2-2-2 configuration, that fold down into 180-degree beds that are 20.5 inches wide by 76 inches long.
Also expect a Mai Tai on arrival (and during the flight), a Hawaiian-styled meal service and after dinner, a sleeper service on the overnight flight to Honolulu that features pink duvets and pillows, and new amenity kits. Entertainment comes in the form of large-format iPad tablets that sit on a telescoping arm – something also ideal if you want to watch content on your own device.
It's also an exciting time for Hawaiian Airlines as the United States carrier re-boots its global network, prepares for the delivery of Boeing's 787 Dreamliner and focuses its efforts on being more sustainable than ever before.
Hawaiian has also upgraded its Hawaiian Miles program, taken delivery of Airbus A321s and launched free inflight WiFi and to find out the latest, Wayfarer host and Editor-In-Chief, James Wilkinson, spoke exclusively on camera in Honolulu recently with the airline's Senior Vice President, Avi Mannis.
To find out what's hot and new at Hawaiian, click on the YouTube video above.