Accor and sbe's stylish Mondrian Hotels brand is set for a return to London in Spring 2021 when Shoreditch hotspot The Curtain is transformed and renamed.
The 120-room, five-star Curtain will be converted in collaboration with current owner Reuben Brothers and when it opens, it will be Mondrian's sixth hotel in the global portfolio and a European flagship for the brand.
The owners and operators say the property will be converted to the Mondrian Shoreditch London after an update and restyling of the hotel, planned for completion next year.
They have also confirmed the Curtain Members' Club will continue to operate alongside the re-branded hotel, providing a world-class offering to members.
sbe Chief Operating Officer, Chadi Farhat, said the company will establish several of its signature food and beverage brands at Mondrian Shoreditch London, including a culinary experience by world-famous chef Dani García.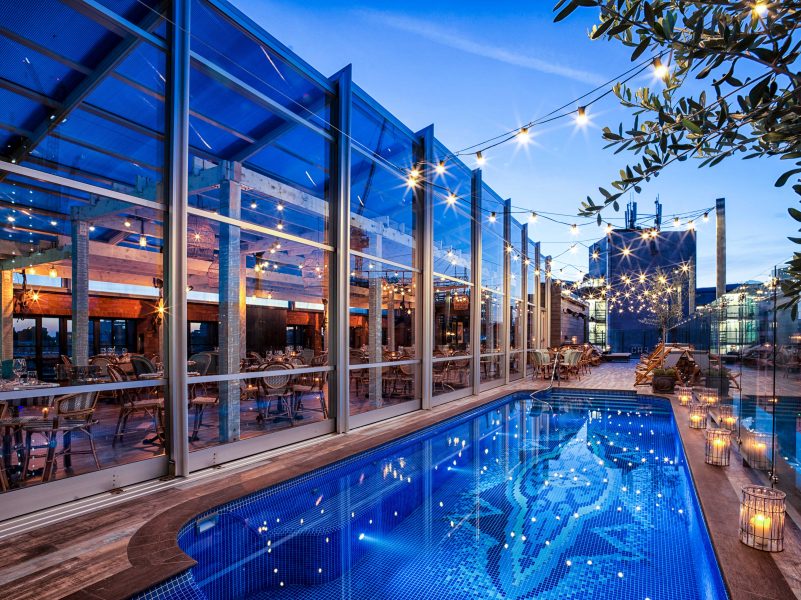 He said this will be the first time Chef García will open a culinary experience with sbe in London, and sbe will also revive the taste-making rooftop lounge Rumpus Room (last seen at the former Mondrian at Sea Containers), long-term fixture in London's glamorous nightlife scene, and will bring an award-winning mixology concept to the property.
"I am very proud to be working with Reuben Brothers and Accor to take over such a prestigious property and to bring Mondrian back to London," he said.
"The city has been and will continue to be such a thriving market for our lifestyle hospitality offerings, and I am very excited to reestablish Mondrian as one of London's most innovative and glamorous destinations for hospitality, culinary and mixology experiences for locals and travelers alike."
The Mondrian brand was last in London when it was attached to the hip Sea Containers hotel on the banks of the Thames.
The then Mondrian at Sea Containers was featured in Episode 2 of Series 1 of Wayfarer and to watch the episode, click on the YouTube image below.