On the back of Fiji's global re-opening on December 1, Fiji Airways, Jetstar, Qantas and Virgin Australia have brought forward the resumption of direct flights to the South Pacific nation.
The move to re-open the popular country has seen hundreds of services added to flight schedules from across the globe, with seats already selling fast from Fiji's key inbound markets.
Fiji Airways is set to resume flights from Sydney, Melbourne, Brisbane, Auckland, Christchurch, Wellington, Los Angeles, San Francisco, Honolulu, Hong Kong, Singapore and Tokyo from the same day as the nation opens, at which point in time Fiji's entire working population is expected to be fully vaccinated.
"After almost two years of no tourism, we are more than ready to safely welcome back international travellers from 1st December and greet them with our famous Fijian hospitality… Fiji's entire tourism industry has been waiting for this," said Fiji Airways Managing Director and CEO, Andre Viljoen.
"Equally, we know that our fellow Fijians are eager to travel abroad for leisure, business and to meet family and friends.

.
WAYFARER's James Wilkinson talks Fiji's re-opening on 7 News Australia
"We cannot wait to safely transport them around our international network as soon as they are able to, subject to the entry requirements of the destination country."
Fijian Prime Minister, Frank Bainimarama, announced on Sunday (Oct 10) the travel framework which would allow Fiji to reopen its borders to tourists from 1st December after more than 20 months due to the COVID-19 pandemic.
He said all arriving travellers must be fully vaccinated, present evidence of a 72-hour negative RT-PCR test prior to boarding and complete an additional rapid test at their pre-booked resort or hotel upon arrival before commencing their holiday quarantine free.
"We fully support the health protocols and travel framework laid out by the Fijian Government for safety of Fijians and visitors alike," Viljoen said.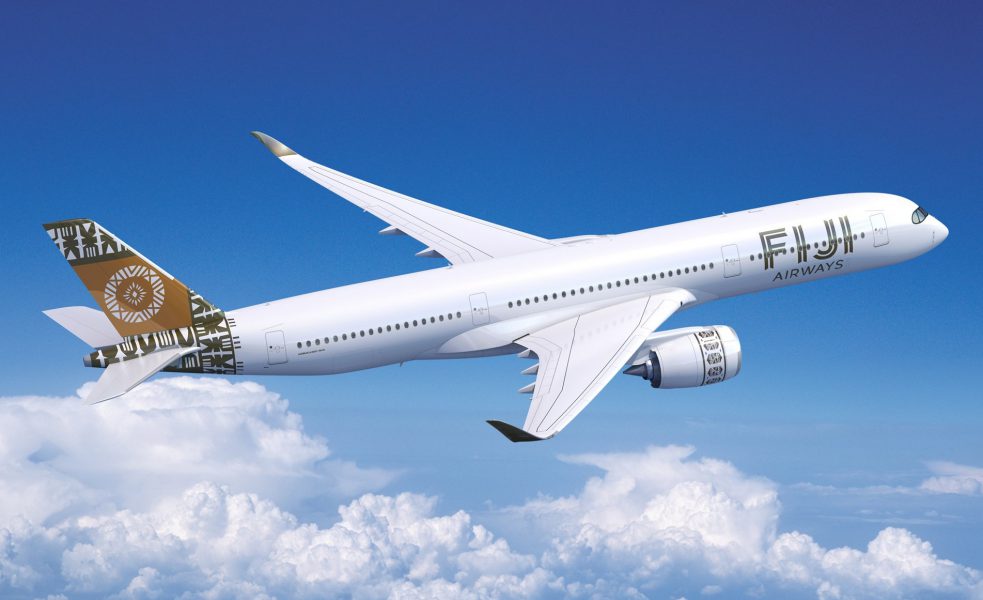 Fiji Airways will operate new Airbus A350s to the United States and Sydney
"In addition to the measures announced, we have our 'Travel Ready' programme to safeguard the wellbeing of staff and customers, which includes mask-wearing at all appropriate times on board our aircraft and at the airport."
Fiji will initially offer quarantine-free travel to fully vaccinated travellers from Travel Partner countries, including Australia, New Zealand, United States of America, United Kingdom, United Arab Emirates, Canada, Qatar, Germany, Spain, France, Republic of Korea, Japan, Singapore, Switzerland and most Pacific Island Countries and Territories.
Virgin Australia is set to resume flights to Nadi from December 16, 2021, with services operating from Sydney, Melbourne and Brisbane.
Sydney will have double-daily Virgin Australia flights, Melbourne will be daily and Brisbane will start with three per week.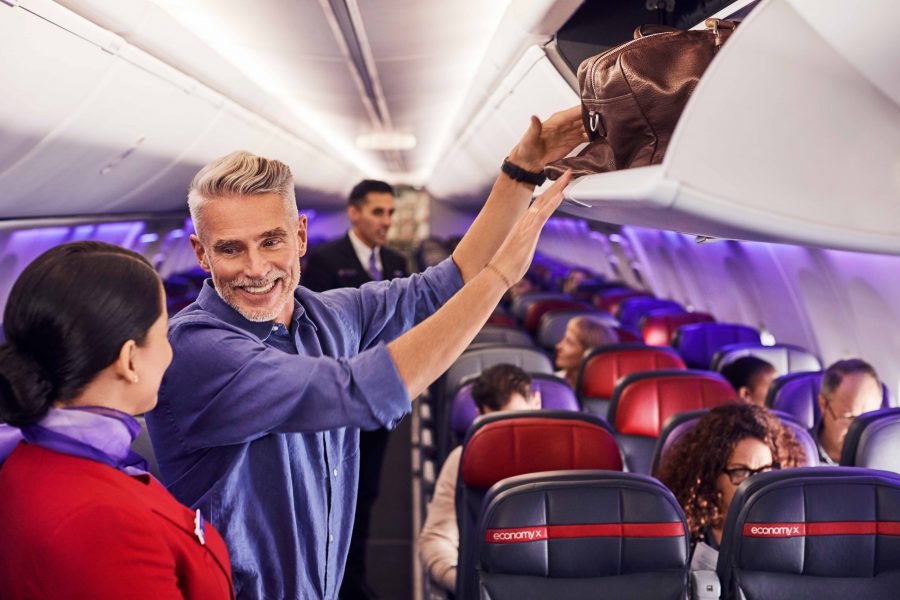 Virgin Australia will have double-daily Sydney-Nadi flights on Boeing 737-800s
"We're pleased to bring forward the resumption of our Fiji services to better align with the start of the summer holiday period, making it easier for travellers to get to their destination in advance of the festive season," a Virgin Australia spokesperson said.
"We know Australians are excited to finally be able to travel overseas again which is evident by the strong booking demand we've experienced for our Fiji flights since the Federal Government announced the roadmap to re-opening Australia to the world earlier this month."
Jetstar and Qantas have confirmed direct flights from Sydney to Fiji will take off in a few weeks, with five weekly Jetstar flights from December 17 and four Qantas flights from December 19.
Jetstar CEO, Gareth Evans, said the airlines will initially offer more than 3200 seats per week between Sydney and the popular South Pacific destination, with the potential to ramp up frequencies in 2022 if demand is strong.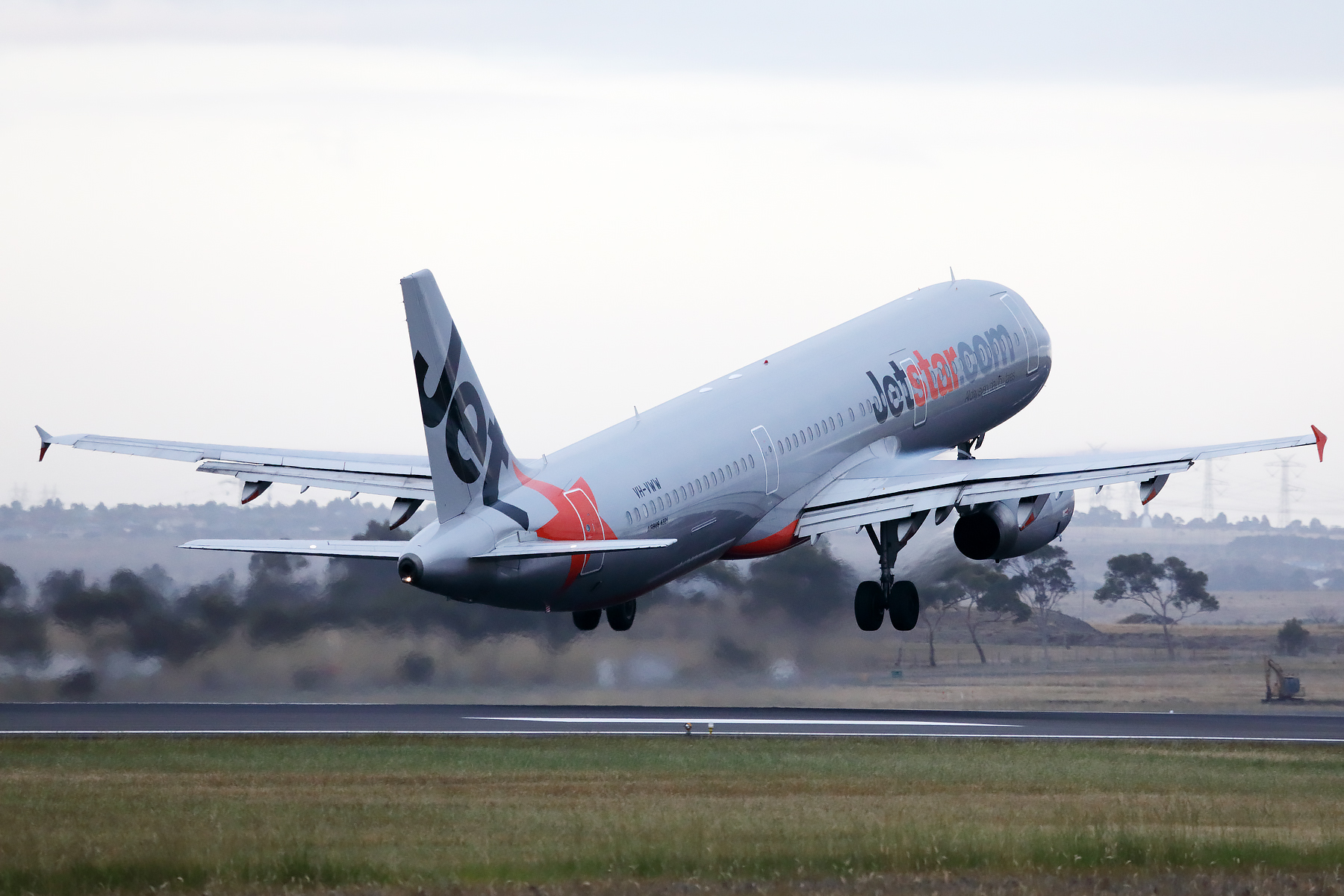 Jetstar is taking off to Nadi from December 17
"Australians will be excited to start planning their first overseas holiday now that international borders are set to open, and both Jetstar and Qantas have seen a significant spike in Fiji flight searches in recent weeks," he said.
"In a recent survey conducted by Jetstar, Fiji rated as one of the top international beach holiday destinations that people want to visit once borders open – particularly for families and young people.
"Returning to the South Pacific is an exciting milestone in our international restart plans as we gradually rebuild our network over the next six months. It also means more of our crew can return to work, which is great news."
The move comes as Australia starts to re-open international borders and returning Australians may be required to home quarantine for up to seven days on arrival into New South Wales, in accordance with the requirements from the Federal and New South Wales governments.