Volvo's upcoming all-electric EX90 is set to shake-up the auto industry when it goes on sale in 2024, not just thanks to its size and space that will make it one of the largest EVs on the road, but because of the onboard technology and safety systems that will ensure its one of the most technologically advanced of all-time. James Wilkinson reports from Gothenburg, Sweden.
There's a lot of global hype around the upcoming Volvo EX90, the automaker's largest EV and one of the biggest all-electric cars to take to the streets, thanks to its size – it's a true seven seater – and the onboard technology that will quite simply blow its competitors away in almost every aspect.
The new Volvo EX90 is loaded up with lidar, cameras and radars that all come together to understand the car's surroundings and help keep the passengers safe and it's been developed to such a degree that thew vehicle is primed and ready for the autonomous driving.
While autonomous driving isn't quite ready for many nations around the world, Volvo has prepared a car that's ready to go and in the meantime, that means the EX90 offers a level of assisted driving technologies that's rarely been seen in the world today.
The car is able to detect both what's immediately in front of you and at longer distances beyond the twists and turns ahead.
One of the latest partnerships for the EX90 is Google's new HD map, which has been designed specifically for car makers and provides highly detailed and up-to-date road information.
The EX90 and the Polestar 3 are the launch vehicles for Google's new HD map system, which will be able to bring together data from Volvo's industry-leading sensor set in the EX90 with Google's precise lane-level and localisation data to facilitate assisted driving features like lane change assistance and Volvo Cars' Pilot Assist technology, as well as future autonomous driving functionality.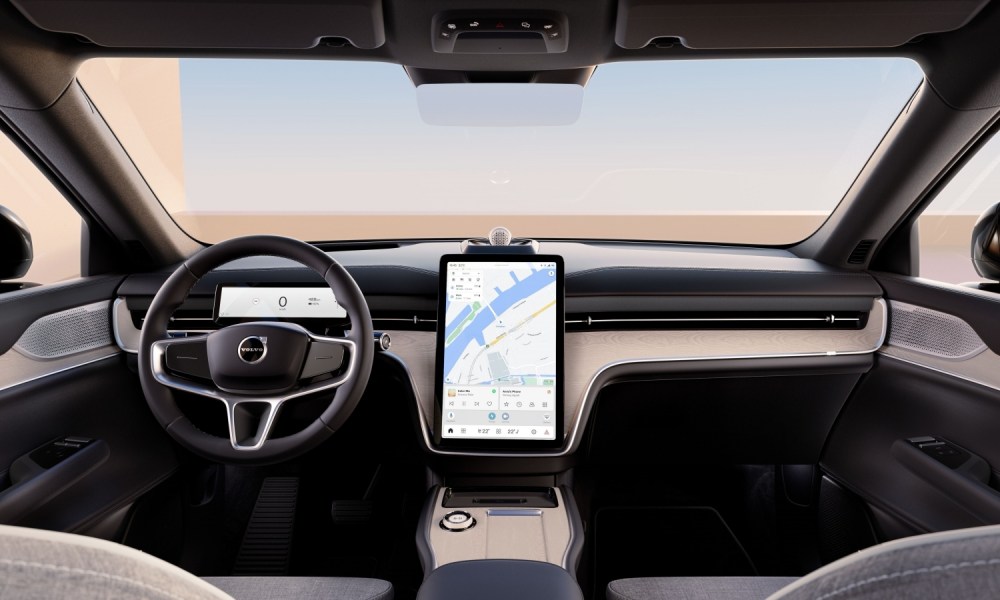 The upcoming EX90 is also be loaded up with a newly developed Volvo Android Auto system, designed by Volvo Head of Car UX Jorge Furuya, who was formerly with Amazon and Google.
Incredibly impressive, the new Volvo Android Auto system has been designed to avoid driver distraction thanks to a stylish and interactive system that looks fantastic and is incredibly practical.
To find out more about the new Volvo Android Auto system and more, Wayfarer Host and Editor-In-Chief, James Wilkinson, spoke exclusively on camera to Furuya at Volvo's headquarters in Gothenburg, Sweden last week (Jan 31) and to view the interview, click on the YouTube image above.