United Airlines' Vice President of Sales Strategies and Effectiveness, Glenn Hollister, says the company is excited about the rapid return of the global business travel market, which the Global Travel Business Association (GBTA) forecasts now shows a return to 2019 levels by the end of 2024, two years ahead of schedule.
Revealed by GBTA at the 2023 GBTA Convention in Dallas this week (Aug 15), global business travel spending rose 47% to US$1.03 trillion in 2022, with strong gains continuing and 32% growth expected in 2023.
The global business travel industry has rebounded at a more accelerated rate than expected just a year ago and is now expected to surpass its pre-pandemic spending level of US$1.4 trillion in 2024 and grow to nearly US$1.8 trillion by 2027.
Speaking exclusively to Wayfarer at the 2023 GBTA Convention in Dallas, Texas, an event that had over 5,500 attendees, Hollister says United is at the forefront of business travel, thanks to the significant investment United has made in hundreds of new aircraft, retrofitting of others, plus new United Clubs across the United States and more.
To find out the latest, Wayfarer host Editor-In-Chief, James Wilkinson, exclusively spoke on video to Hollister in Dallas today (15 Aug) in a not to be missed interview above.
ESSENTIALS: GETTING TO DALLAS, TEXAS
The best way of getting to Dallas in comfort and style.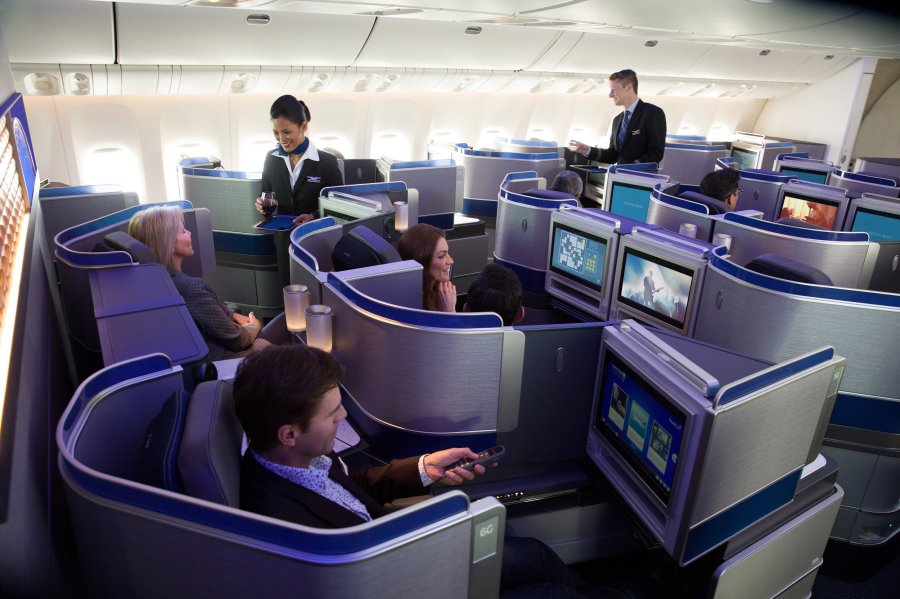 United's brilliant Polaris Business Class cabin
WAYFARER recommends flying to Dallas, Texas on United Airlines, which offers daily flights to the city from across America (including Denver, Houston, Los Angeles and San Francisco) and around the world.
Book a ticket on the long-haul sector in United's Polaris Business Class cabin, which features flatbed seats, pyjamas (on flights over 12 hours), Saks Fifth Avenue bedding, premium inflight food and drinks, brilliant sleep-themed amenities, including new amenity kits which have been designed exclusively by Away and feature premium skincare items from Sunday Riley, alongside premium noise-reducing headphones and fantastic inflight hospitality.
It's an exciting time for United, with the carrier dramatically increasing Australasian services to 66 flights per week and debuting new United Clubs across the network.