When it comes to hot hotels debuts in the world's most fashionable city, few have had quite the impact that SO/Paris has had in just two months. Here is a 5-star hotel, located on the Seine between Bastille and Marais, that oozes so much style, sophistication and incredible appeal that it won't be replicated anytime soon, as James Wilkinson discovers.
Global accommodation chain Accor's home base is in Paris, so any new property that opens in the French capital is bound to have a little pressure attached to it.
But not as much as the new SO/Paris has had, because this ultra-chic 5-star lifestyle hotel is not only re-launching the SO/ brand in spectacular fashion, it is setting a new global standard the brand will need to live up to.
SO/Paris features 162 elegant rooms and suites that are spread between floors 7-14 in a former government building that dates back to 1966 – the Cité Administrative de Paris – that has been converted into the La Félicité Paris, Sully-Morland complex that features a hotel, apartments, co-working spaces, social housing and even a market that sells fresh fish, cheese, produce and much more.
Headlining the new property at the are remarkable views of the city from all hotel rooms and suites, including the Cathédrale Notre-Dame de Paris which is currently undergoing a masterful reconstruction, alongside the Eiffel Tour, Saint-Germain-des-Prés, the Seine and hip hoods the Bastille and Marais, alongside a rooftop bar, restaurant and club, and Paris' most dashing hotel lobby and staff uniforms courtesy of one of France's most exciting couture talents, Guillaume Henry, the artistic director of La Maison Patou.
To find out more about the property, Wayfarer Host and Editor-in-Chief, James Wilkinson, spoke exclusively on camera to SO/Paris General Manager, Stefan Viard, at the property recently and to view the video, click on the YouTube image above.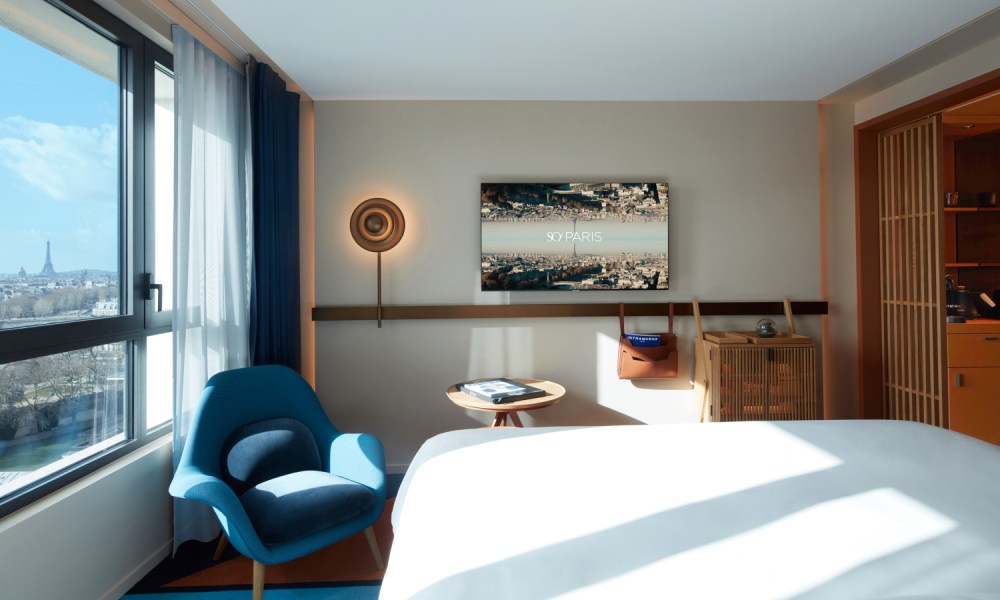 GETTING TO PARIS
The best way of getting to Paris in comfort and style.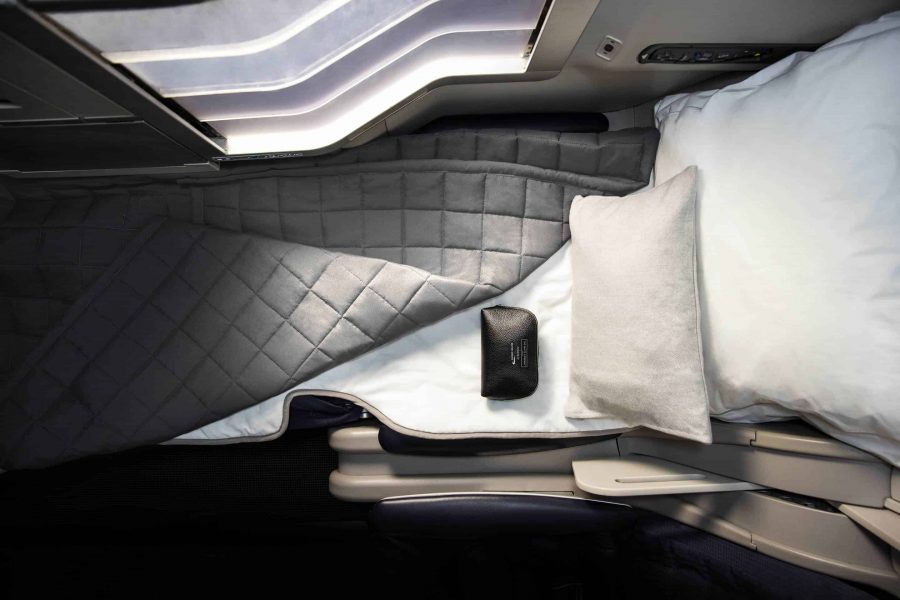 British Airways' popular Club World Business Class seat
WAYFARER flew to Paris via London with British Airways. The great British airline flies daily to Paris via London and the author recommends flying in Club World (Business Class), which features flat-bed seats, hundreds of hours' entertainment on demand, a great selection of wine and some of the best meals in the sky.
To view a video review of Club World, click on the image below.