IHG Hotels & Resorts' CEO, Keith Barr, says he's expecting a "bright time for the hotel industry going forward" across the globe as countries open up and demand for travel continues to rise.
Speaking exclusively to WAYFARER Host and Editor-In-Chief James Wilkinson on video at the recent 44th Annual NYU International Hospitality Industry Investment Conference in New York, Barr said said the recovery has "exceeded everybody's expectations" and "as vaccination rates rise and Government restrictions lift, you have got many markets and many segments that are above 2019 levels".
In the video, viewable below, Barr talks about the demand for business travel, meetings and events, the luxury segment, his leadership lessons from the pandemic and much more.
ESSENTIALS: GETTING TO NEW YORK CITY
The best way of getting to New York City in comfort and style.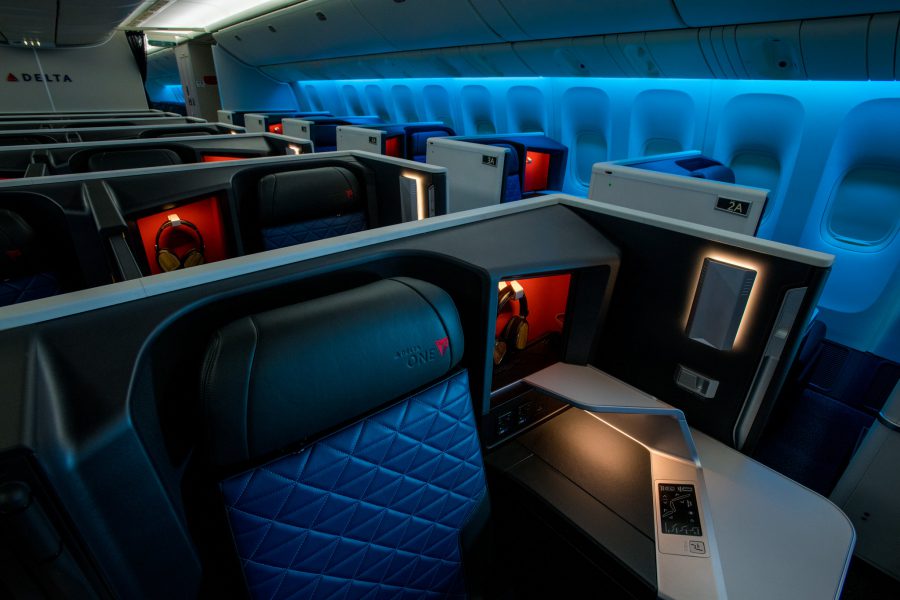 The luxurious Delta One Business Class suite
DELTA 'ONE' BUSINESS CLASS SUITES
Delta operates more than 500 peak-day flights to its hubs at LaGuardia Airport and John F. Kennedy International Airport in New York City from across the United States and the world, and is one of the best ways to get to the Big Apple from all corners of the globe.
WAYFARER recommends flying to New York City in the airline's new Delta One Suite, which was first unveiled in 2017 and has quickly become one of the best business class cabins in the sky.
The Delta One Suites – now available on the Airbus A350-900, Airbus A330-300neo and selected Airbus A330-300, Boeing 767-400ER and 767-300ER aircraft – are more of a global first class offering than a business class product and the offering is nothing short of exceptional.