The Australasian Hotel Industry Conference and Exhibition (AHICE), the hotel event where deals get done, returns to Adelaide from May 3-5 in 2022 and several global CEOs are flying in to South Australia to headline a stellar speaker line-up.
The theme for the 2022 conference, being held for the 14th straight year and the largest in the world outside the United States, is 'The Time Is Now', and will focus on the reopening of borders, international travellers and maximising opportunities as the hotel industry recovers.
Over two days at the Adelaide Oval, expect over 1000 delegates, more than 100 speakers (including several CEOs from Europe, the United States and Asia), and over 50 keynotes, panels and Q&A sessions, alongside a new gala welcome event that will put networking on another level.
Importantly, this year will see the return of global CEOs in person to speak at the event and AHICE is proud to reveal we already have several confirmed, including IHG CEO – EMEAA, Kenneth Macpherson (London), Outrigger CEO Jeff Wagoner (Honolulu), Hilton President – Asia Pacific Alan Watts (Singapore) and Pro-invest Group executives Ronald Barrott and Dr Sabine Schaffer (Dubai).
They will speak alongside leading Australasian executives including Accor's CEO – Pacific, Sarah Derry, DOMA CEO Jure Domazet, Crown Sydney CEO Simon McGrath, Schwartz Family Co Director Dr Jerry Schwartz, Wyndham Destinations President Barry Robinson, EVENT Hospitality CEO Jane Hastings, Voyages CEO Matt Cameron-Smith, The Ascott Limited MD – Australia David Mansfield, Hilton Head of Australasia Paul Hutton, Accommodation Association CEO Richard Munro, Tourism Accommodation Australia MD Michael Johnson, Radisson Hotel Group MD – Australasia Mark Bullock, Pro-invest Group Co-CEO Jan Smits, Lancemore Group CEO Julian Clark, 1834 Hotels CEO Andrew Bullock, Marriott International Vice President Sean Hunt, Veriu Hotels Co-Founder Alex Thorpe, La Vie Hotels Managing Director Craig Bond, Too Build CEO Ian Wilson, QCC Collection CEO Caspar Schmidt, Ovolo Hotels Director of Operations Wayne Taranto, Salter Brothers Director of Hotels Steven Skarott, Crystalbrook Collection CEO Geoff York, South Australian Tourism CEO Rodney Harrex, IHG SVP and MD – Japan, Australasia Pacific Leanne Harwood, IHG MD – Australasia Pacific Matthew Tripolone, Watson Farley & Williams' Head of Hotels & Hospitality Asia Pacific Robert Williams and many more to be revealed.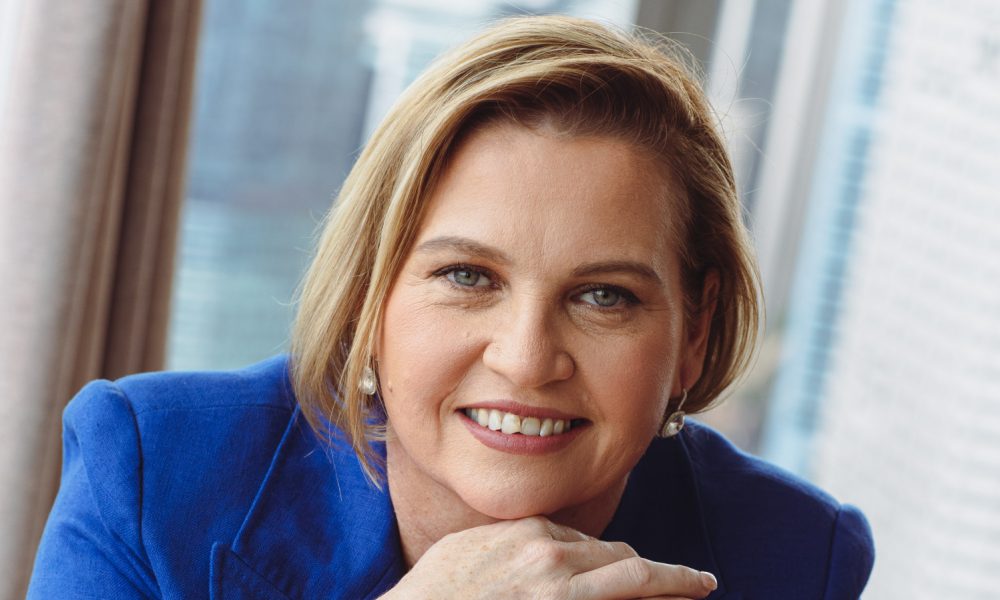 Several international leaders will also be dialling in for exclusive interviews, including Marriott International's Group President and Managing Director – International Craig S Smith (Washington DC), BWH Hotel Group President Larry M Cuculic (Berlin) and more to be announced when the full program is revealed soon.
Over three days, AHICE, Design Inn and the all-new Future Leaders Forum are expected to attract over 1,000 leading owners, investors, hoteliers, executives and suppliers from across the world, making it one of the most significant conferences for the global hotel industry.
In addition to the regular insights into the developing trends and deep dive in-market analysis, AHICE 2022 has a number of new features, including the first-ever Future Leaders Forum, an all-new Australasia-Pacific Hotel Design Awards and a spectacular gala opening event.
WHAT'S NEW FOR 2022
The inaugural Future Leaders Forum will be held on the afternoon of Tuesday May 3 (2:30pm-5:00pm) at SkyCity.
The Future Leaders Forum is the new, under 35s leadership summit featuring the industry's brightest stars.
This exclusive, invite-only event will feature keynote addresses from global and local CEOs and think tank sessions spanning higher learning to owners' forums and rising the ranks.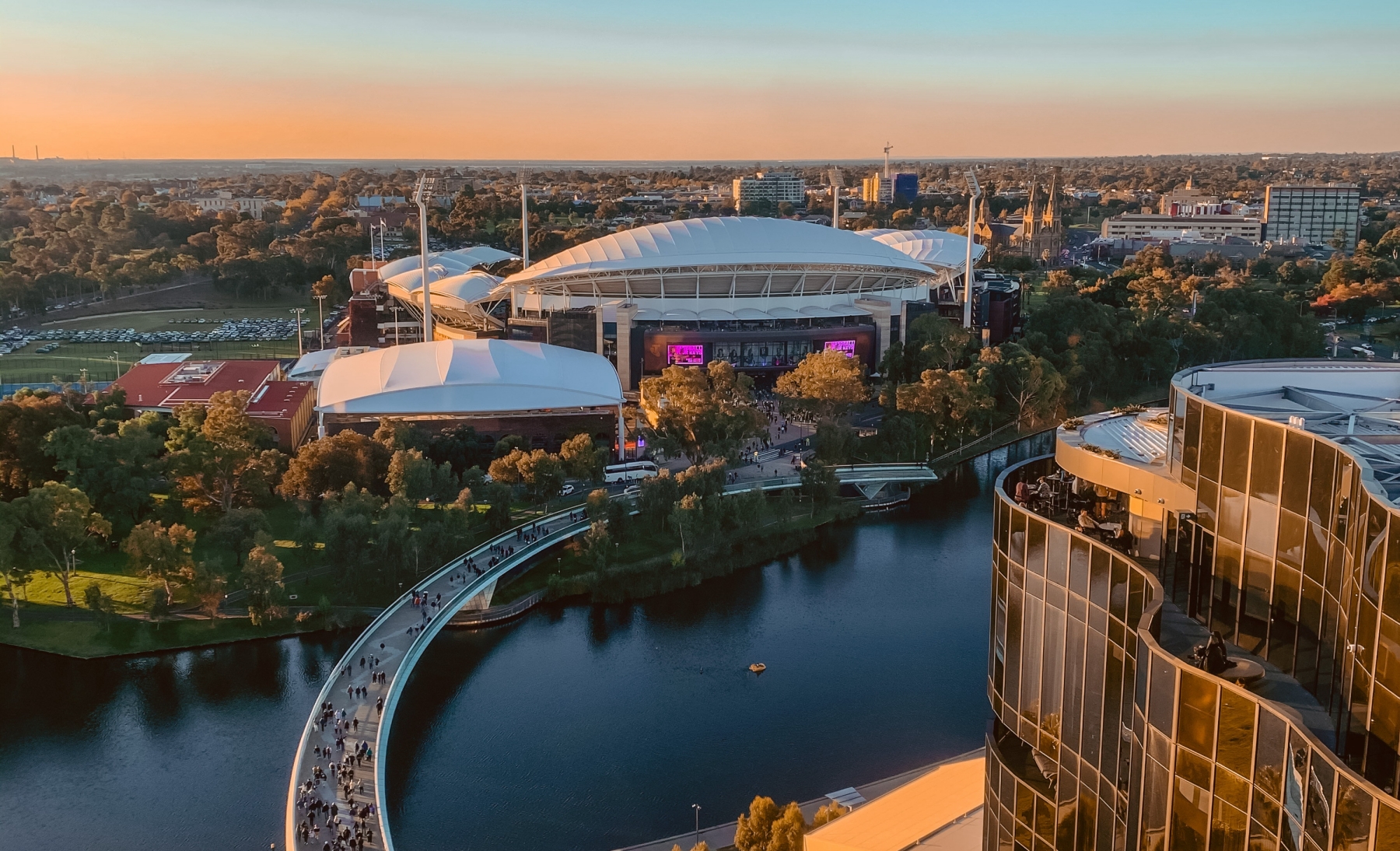 AHICE this year will also feature a stellar Gala Welcome Reception on Wednesday May 4 (6:00pm-8:30pm) at the Adelaide Oval, themed 'A Taste of South Australia', presented in partnership with the South Australian Government.
The welcome reception has always been a highlight of AHICE, but the organisers are taking this to an even higher level in 2022.
Thanks to the support of the SA Government's South Australian Tourism Commission, be prepared for an extravaganza of local food, wine, beers and spirits and some spectacular entertainment.
The first keynote for AHICE 2022 has also been announced and in this year, we are proud reveal one of our headline speakers will be Gavin Wanganeen. He's an AFL legend – the first Indigenous player to receive the Brownlow Medal – and is now an acclaimed indigenous artist. Gavin will speak on resilience, diversity and inclusion and inspire us.
WHAT TO EXPECT AT DESIGN INN 2022
DESIGN INN 2022 (8:30am-2:30pm on May 3 at SkyCity), Asia-Pacific's leading architecture and interior design symposium, returns to Adelaide as well and has again been curated by the best creative minds in the business.
Expect masterclasses, project deep-dives and evocative panel sessions featuring leading architects, designers, hotel operators, owners and major suppliers.
This year there will be an expanded program including an all-new Australasia-Pacific Hotel Design Awards, including recognition for the best new-build, conversion and refurbishment projects, plus an overall winner, which will take out the 2022 Paul Davis Design Award (the hotel industry's most important design award).
Entries in the Australasia-Pacific Hotel Design Awards are now open for projects in Australasia and the Pacific (including Hawaii for the first time).