Air New Zealand's Chief Executive Officer, Greg Foran, says the carrier's new ultra-premium configured Boeing 787 Dreamliners will be a breeze to fly on during long-haul routes, like the upcoming services direct to New York from Auckland, no matter if guests are in economy or Business Premier Luxe.
The new aircraft, set to be delivered in 2024, will feature seven seating options, including a new Business Premier Luxe seat, designed for customers looking for more space and privacy, and down the back, the amazing 'Skynest', the world's first sleep pods in the sky for Economy travellers.
"We wanted to offer our Economy customers a lie-flat option and that's how Skynest was born," he says.
"It's going to be a real game changer for the economy travel experience."
The new Dreamliners will primarily operate the carrier's longest routes, including services from Auckland direct to Chicago, Houston and New York City, where getting rest onboard is essential for many flyers.
"We have zeroed in on sleep, comfort, and wellness because we know how important it is for our customers to arrive well-rested," he says.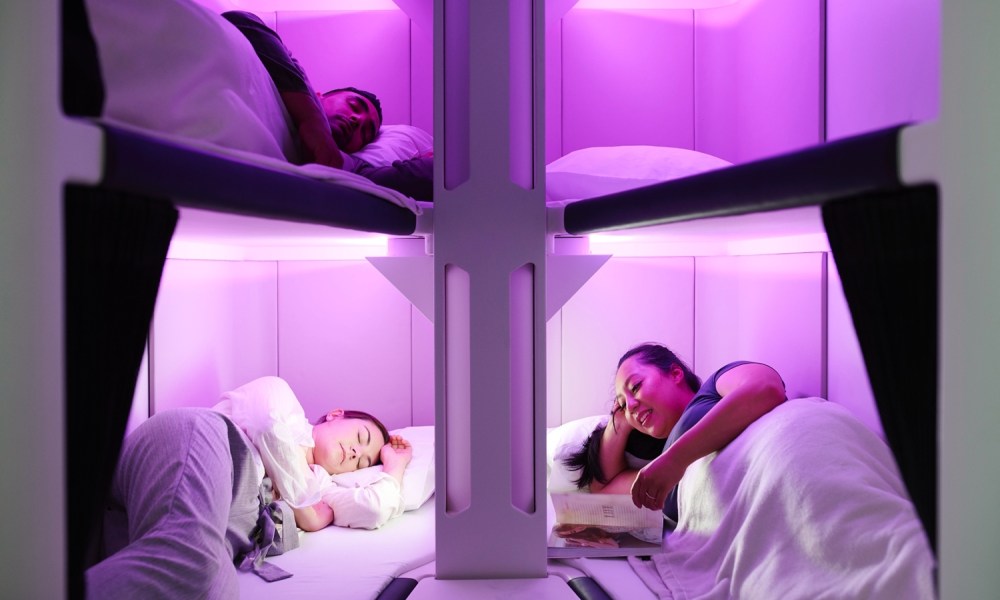 "Whether they are heading straight into a meeting, or to their first holiday hotspot – they want to hit the ground running."
The yet-to-be-delivered Dreamliners will feature brand new Business, Premium and Economy cabins, while the existing fleet of 787s is also expected to be retrofitted.