Brisbane's newest 5-star property, Hotel X, is set to make its debut later this month in popular Fortitude Valley.
The project is being created by Queensland-based developers Pointcorp and the hotel will be unbranded as a boutique property with IHG Hotels & Resorts.
Originally set to launch as Hotel Indigo Brisbane, the highly-anticipated Brunswick Street development has "evolved to take on a luxurious X-factor, rendering the newly elevated and indulgent identity," according to Pointcorp Director, Chris Vitale.
Fashioned in the heart of the Valley, he says Hotel X's distinctive design features and premium facilities celebrate the iconic Brisbane neighbourhood through ultra-cool art, Avant Garde lighting and exceptional views of the cityscape.
Vitale says Hotel X will provide guests an extraordinary cocktail of 24/7 stay and play, featuring a ground floor restaurant and bar, expansive gymnasium, rooftop poolside restaurant and bar with panoramic city views, room service, concierge valet, and an event function space.
Brisbane's dining scene will be seduced by two new dining destinations housed in the hotel from award winning Ghanem Group and Vitale says more will be revealed soon.
"The hotel's unique 24/7 5-star positioning will complement Brisbane's thriving nightlife scene in the Valley.
"Launching as 'Hotel X' is a transition that extends beyond a physical space as a hotel to a superior experience for a like-minded community.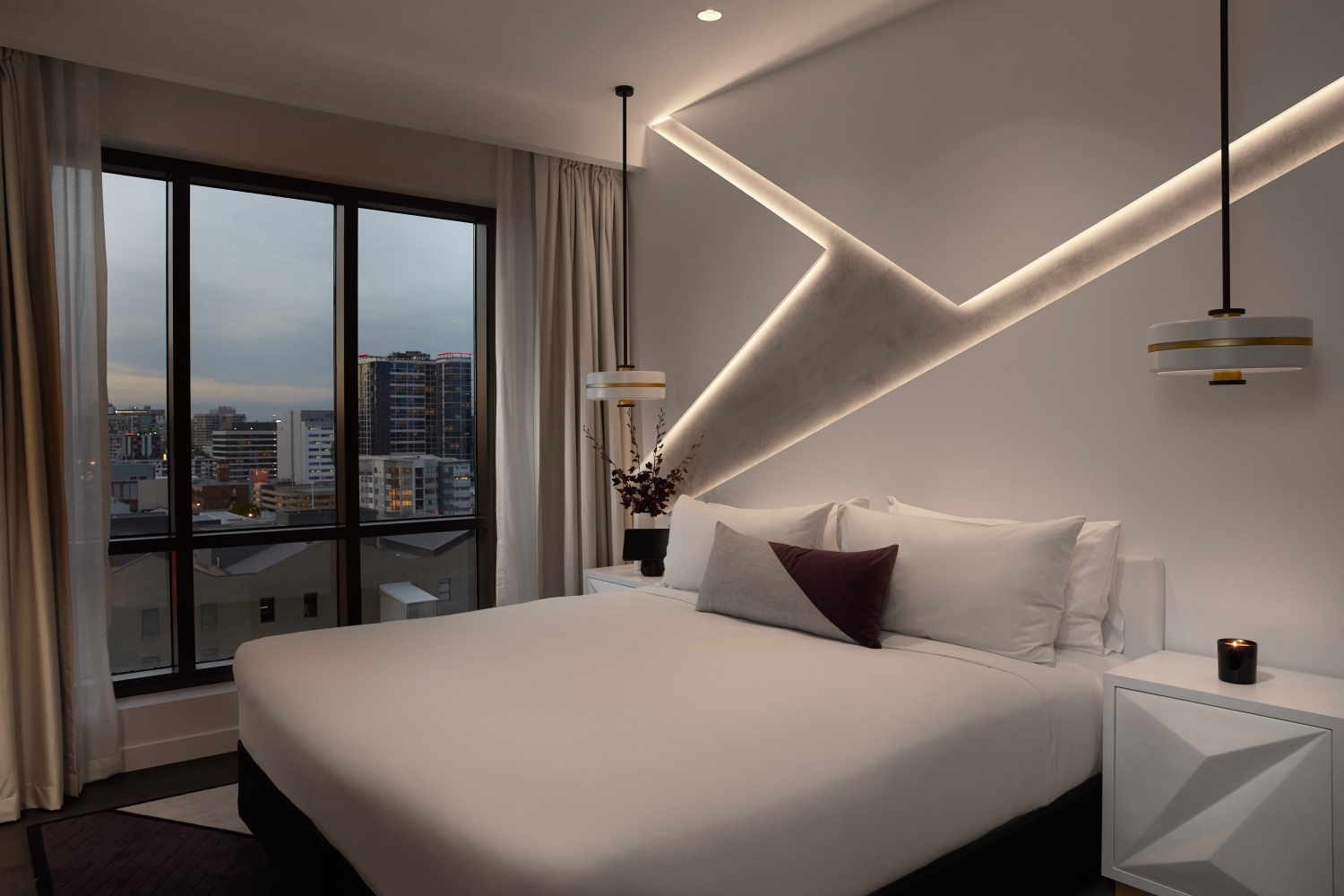 "The space celebrates the liveliest aspects of Brisbane – the nightlife, music, art, fabulous food, and long balmy evenings.
"Our proximity to the bustling streets and alleyways of Brisbane's centre encourages whimsy adventure, and nights you won't forget," he says.
Towering above the city's bustling streets, the white geometric façade will be "unmissable at night" according to Vitale, with first-of-its-kind custom facade lighting system, playing on the hub's artistic candour and eccentricity.
The 146-room destination is designed with a contemporary palette and custom furnishings exhibiting showstopping artwork by the distinguished Justin Nicholas, complemented by Dyson and GHD hair appliances in the top-tier rooms, and amenities designed by notorious high fashion icon Karl Lagerfeld – the brand's first international hotel collaboration to date.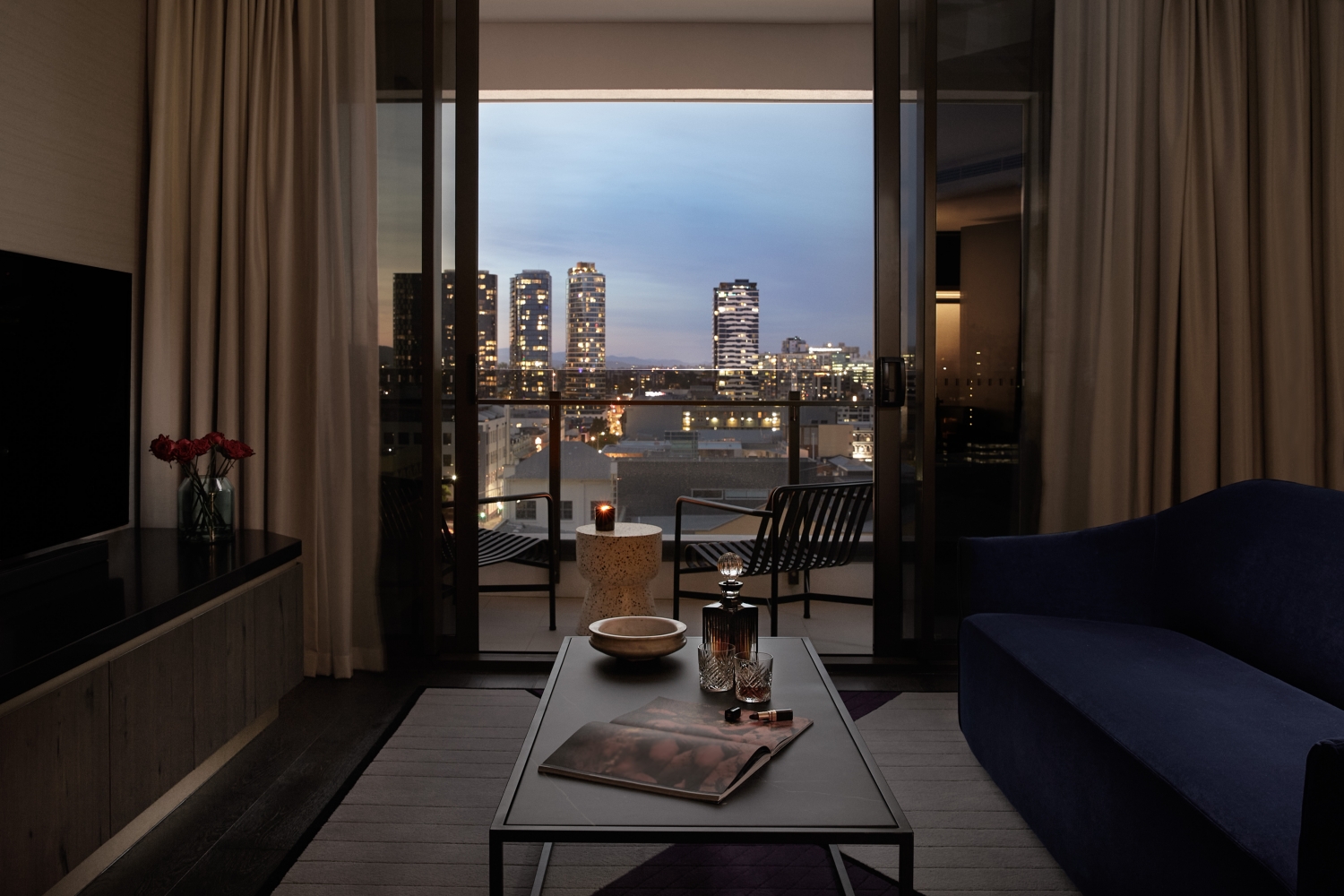 Hotel X General Manager, Mauro Leone is excited to welcome Brisbane locals and inter-state travellers to the hotel for an experience like no other in the River City.
"The Hotel X team are looking forward to welcoming our first guests with the hospitality IHG is so well known for – with a daring twist," he says.
"Just minutes from the bars of Howard Smith Wharves, the boutiques of James Street, and the best experiences in Brisbane, Hotel X literally marks the spot."
Hotel X is located at 458 Brunswick St, Fortitude Valley QLD 4006.