Fiji was the most visited overseas destination for Australian residents during December 2021, beating the traditionally popular destinations of New Zealand, the UK and the US, according to the recent Australian Bureau of Statistics data on short-term resident returns.
After a 20-month hiatus, the Pacific Island nation of Fiji opened its borders to Australians with a fanfare of activity at the airport and its infamous Bula welcome on December 1, 2021.
The latest ABS figures indicate that more than 8,000 trips were taken to Fiji in December accounting for 15% of all short-term resident returns, ahead of the United States (6,640 trips) and the United Kingdom (5,610 trips).
"Fiji is an incredible destination for Australians, it is so much closer than most Aussies realise and has so much to offer, whatever you're looking for," said Tourism Fiji CEO, Brent Hill.
"As confidence in overseas travel returns and it becomes easier and easier to fly to and from Fiji, we are seeing more and more bookings, and many first-timers are taking advantage of our never seen before deals.
"Forward bookings are looking very good, which fills us with optimism for the rest of 2022-23 that our plans are working well. Fiji is well and truly Open for Happiness!"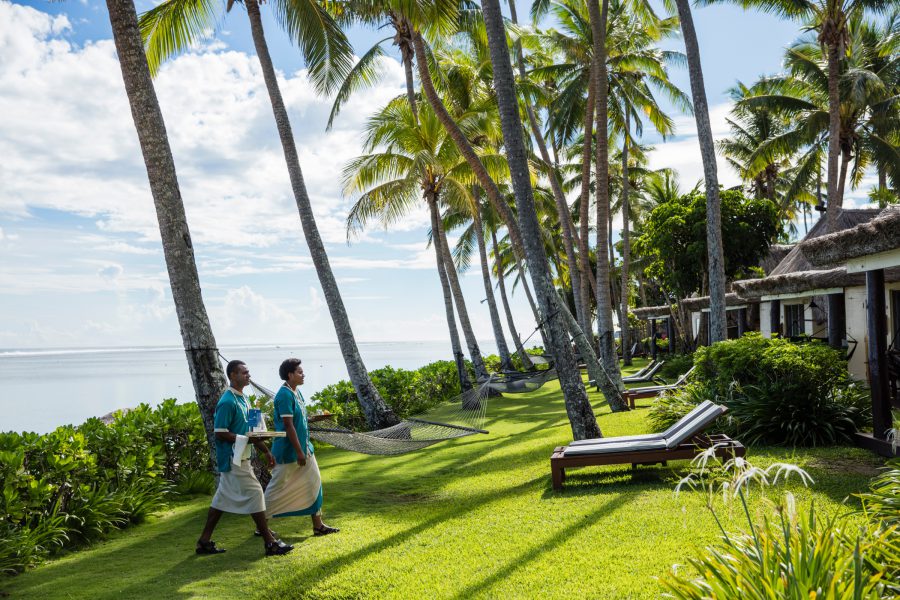 The destination, which has been a long-time favourite for Australians, is just 3.5 hours from the East Coast of Australia with some incredible hotel and flight packages starting from AU$999.
Fully-vaccinated Aussies can enjoy quarantine-free travel to Fiji with a negative rapid antigen test before departure to Fiji and returning to Australia, making it much easier for visitors to enjoy a holiday.
Travellers must stay in a Care Fiji Commitment approved hotel for the first three days to avoid low vaccinated areas.