Wyndham Hotels and Resorts' ground-breaking 'Women Own the Room' program, which is in its inaugural year, is continuing to exceed all expectations, with more than 30 hotels now signed across the United States and Canada, 10 of which are now open.
Speaking exclusively to Wayfarer on camera at the 2023 Hunter Hotel Investment Conference in Atlanta this week (Mar 23), Wyndham Hotels and Resorts' President and CEO, Geoff Ballotti, said the first-ever program by a major hotel company specifically targeting women's advancement in hotel ownership, Women Own the Room is designed to advance and empower women entrepreneurs to break through the predominantly male-dominated hotel industry and is a natural extension of Wyndham's strong dedication to diversity, equity, and inclusion.
Data from the Castell Project, shared in 2022, shows that while the hospitality industry is diverse, it lags when it comes to diversity in senior positions and ownership with women holding less than 10% of hotel development and leadership roles.
Ballotti said Women Own the Room delivers comprehensive financial solutions for new construction and conversion projects with enhanced capital support and reduced initial franchise fees.
The program also offers members personalised operational support and establishes an inclusive community for networking and continuing education for women in hospitality.
ESSENTIALS: GETTING TO ATLANTA
The best way of getting to Atlanta in comfort and style.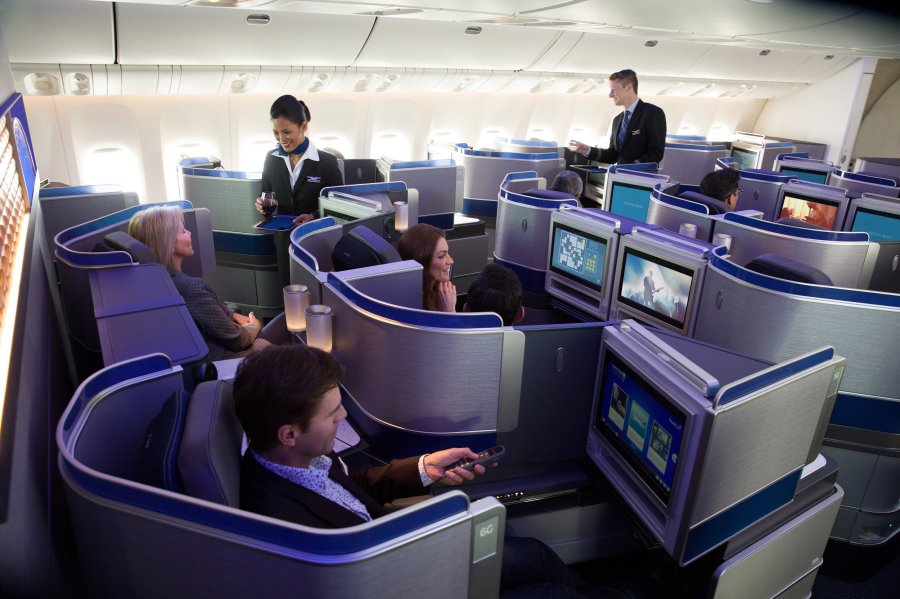 United's brilliant Polaris Business Class cabin
WAYFARER recommends flying to Atlanta on United Airlines, which offers daily flights to the city from across America and around the world.
Book a ticket on the long-haul sector in United's Polaris Business Class cabin, which features flatbed seats, pyjamas (on flights over 12 hours), Saks Fifth Avenue bedding, premium inflight food and drinks, brilliant sleep-themed amenities, including new amenity kits which have been designed exclusively by Away and feature premium skincare items from Sunday Riley, alongside premium noise-reducing headphones and fantastic inflight hospitality.
It's an exciting time for United, with the carrier dramatically increasing Australian services and debuting new United Clubs across the network.
To find out the latest at the airline, Wayfarer host Editor-In-Chief, James Wilkinson, exclusively spoke on camera to United Airlines' Managing Director of Worldwide Sales, Marcel Fuchs, in Sydney recently and to view the video, click on the YouTube video below.