On the banks of the Thames and overlooking Big Ben, London Marriott Hotel County Hall is one of the capital's hidden accommodation gems, thanks to its iconic heritage housing, fantastic food and beverage and location. James Wilkinson checks-in.
London Marriott Hotel County Hall, led by General Manager Govert F. Deketh, features 206 spacious guestrooms and suites, most of which feature views over the Thames to Big Ben, Houses of Parliament and right at the front door, the London Eye.
The stylish property is located within London's former City Hall and the rooms and suites, along with the 12 unique event rooms and fantastic bars and restaurants – headlined by Gillray's Steakhouse and Bar, and the Library for afternoon tea – all embody London's rich history and quintessential British spirit.
Deketh said tradition aside, the rooms and suites "feature quirky characteristics that echo the city's British eccentricity with a contemporary twist".
"Features include pocket watch print curtains, bowler hat artwork and wallpaper which doubles up as a map of London," he told Wayfarer.
To find out more about this brilliant property, Wayfarer host and Editor-In-Chief, James Wilkinson, exclusively spoke on camera to Deketh at the London Marriott Hotel County Hall recently (to view the hotel, click on the YouTube image above).
GETTING TO LONDON
The best way of getting to London in comfort and style.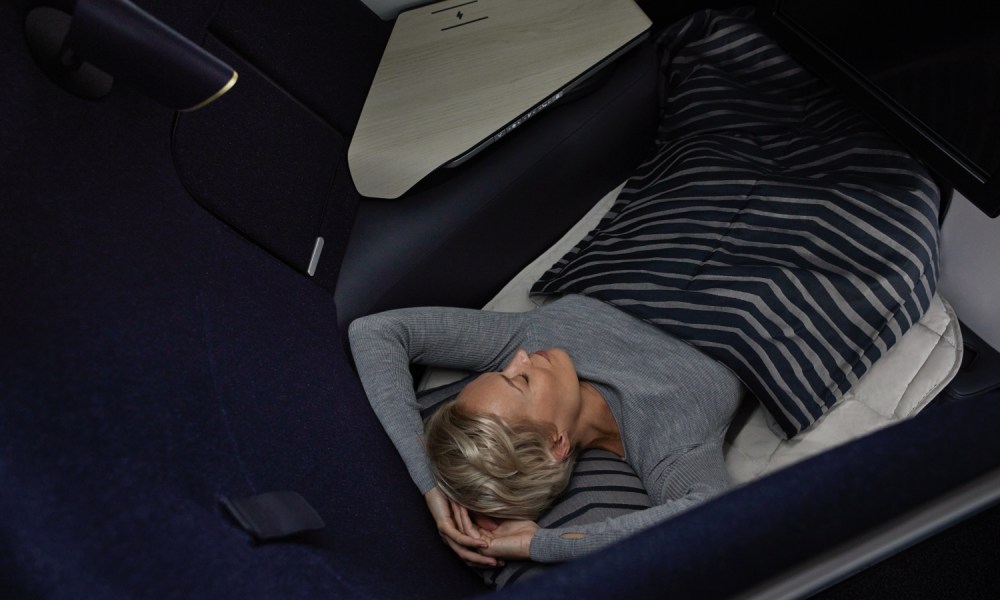 Finnair's brilliant new AirLounge Business Class seat is a global winner
WAYFARER flew to London via Helsinki with Finnair, one of our favourite European airlines.
The exceptional Finnish airline flies daily to London from across the world via the carrier's hub in Helsinki and the author recommends flying in Business Class, which features the all-new AirLounge seat, alongside tasty inflight food and drinks, hundreds of hours' entertainment on demand and some of the best hospitality in the sky.
On the way to London, you'll stop at one of the world's best airport terminals. Over the past few years, Helsinki Airport has undergone a major expansion that's seen a brand new, modern wing open to service non-Schengen flights and provide additional capacity for national airline Finnair's rapid expansion through Asia.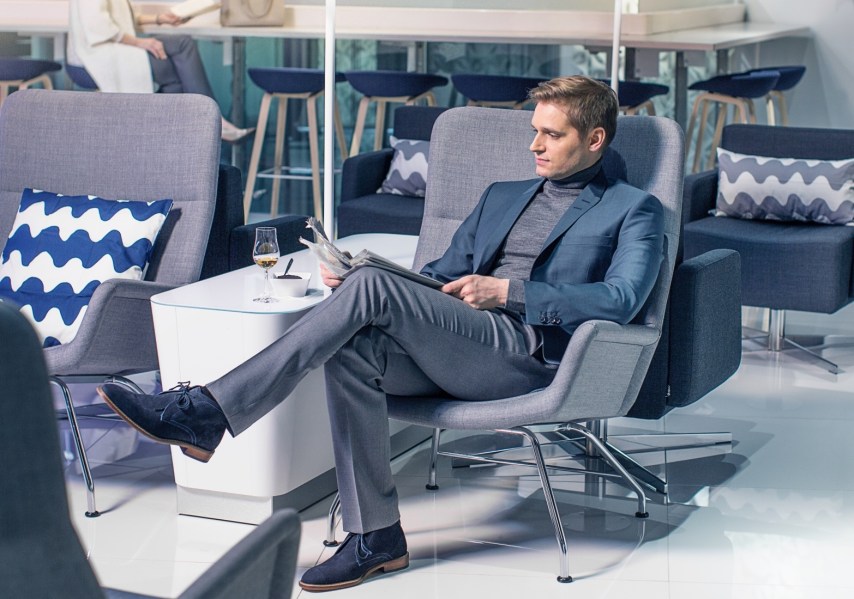 The result has been one of the most impressive airport terminals constructed in Europe over the past decade and one that is now home to two of the best lounges in the global oneworld alliance network.
What Finnair has created with the new premium lounges in Helsinki is exceptional. Ensure you save time for an a-la-carte dinner matched with award-winning wines and a sauna before you take off.
To find out what to expect, Wayfarer's award-winning host James Wilkinson spoke to to Finnair's Experience Manager – Lounge and Airport, Minna Väätäinen, to find out what's on offer at the airline's new Platinum Wing and Business Lounges – as well as the stylish Schengen Lounge – which showcase the best in Nordic design and hospitality (click on the YouTube image below).