Step inside the The Prince Akatoki London in Marylebone and you'll immediately have a sense of calm and could be forgiven for thinking you've walked into a hotel in Kyoto.
The Prince Akatoki London, recently named one of 21 Forbes five-star rated hotels in the city, offers a relaxing, stylish stay in Portman Square, just moments from Oxford Street, Hyde Park and Paddington Station.
At the property, expect five-star Japanese hospitality that's loaded up with mindfulness and tranquillity, from the spacious rooms and suites to the wonderful food and drinks on offer.
The Prince Akatoki's General Manager, Ray Goertz, said the hotel focuses on providing guests with everything they need to wake up feeling re-energised, including graceful minimal, low-level bed frames, backed by a serene fusuma inspired headboard that sit within light, tranquil, minimalist and meaningful interiors.
When it comes to the food and beverage on offer, head for drinks at The Malt Bar and Lounge, a Japanese inspired bar focusing on premium Japanese and international whiskies, signature cocktails shaken by expert mixologists and a stock variety of Japanese homegrown sake.
In addition to its collection of rare and unique whiskies and sake, The Malt Lounge and bar also offers afternoon tea experiences and Japanese tea ceremonies
Then there's the hotel's fine dining restaurant TOKii, which blends the best of homegrown London with international Japanese flavours, described by Goertz as "fine fusion" or fine dining with a twist.
To find out more about what's on offer at The Prince Akatoki London, Goertz spoke exclusively on camera to Wayfarer's Host and Editor-in-Chief, James Wilkinson, at the property recently.
To view the video, click on the YouTube image above.
GETTING TO LONDON
The best way of getting to London in comfort and style.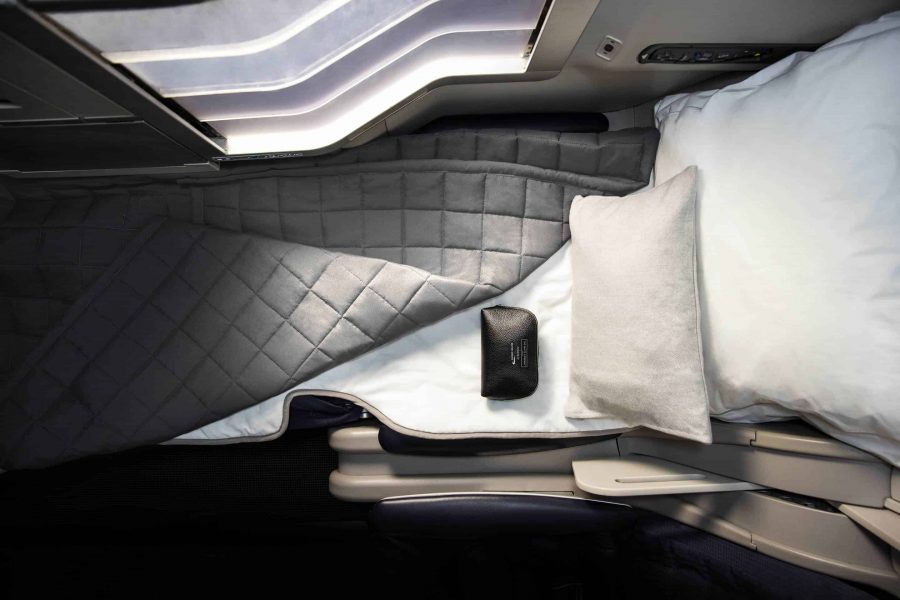 British Airways' popular Club World Business Class seat
WAYFARER flew to London with British Airways. The great British airline flies daily to London and the author recommends flying in Club World (Business Class), which features flat-bed seats, hundreds of hours' entertainment on demand, a great selection of wine and some of the best meals in the sky.
To view a video review of Club World, click on the image below.