Air New Zealand's first-ever direct flights to New York City took off this week (Sep 17) and they are firmly a game-changer for one of the world's leading airlines.
For Air New Zealand, the flights represent years of hard work in the making and much of the credit can go to the carrier's Chief Customer and Sales Officer, Leanne Geraghty, who helped ensure the services would be a success from the get-go, both commercially and from a marketing impact.
To find out about the new services, the next routes to launch, the carrier's focus on sustainability, customer service and much more, Geraghty spoke exclusively on camera to Wayfarer's Host and Editor-In-Chief, James Wilkinson, in Auckland ahead of the launch flight last weekend (Sep 17).
To view the video, click on the YouTube image below.
ESSENTIALS: GETTING TO NEW YORK CITY
The best way of getting to New York City in comfort and style.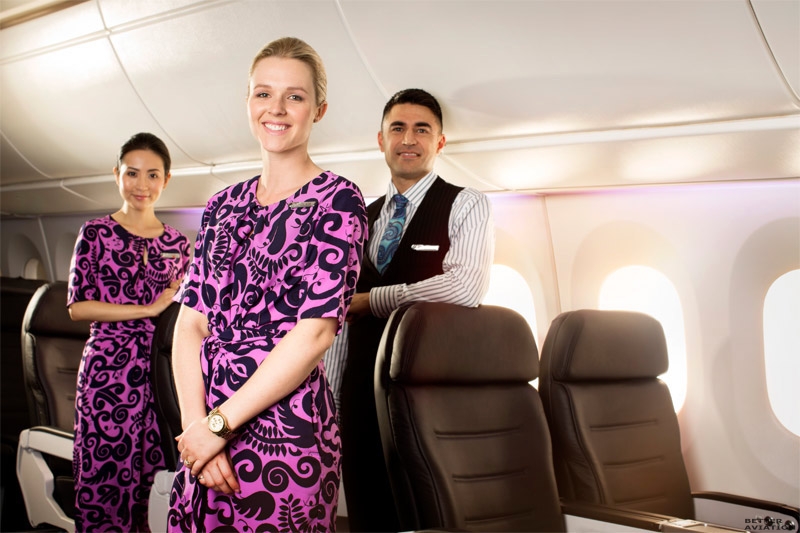 Air New Zealand offers fantastic Kiwi hospitality
AIR NEW ZEALAND BUSINESS PREMIER
Air New Zealand has launched flights to New York City direct from Auckland, the new flagship route for the airline.
The new flights are operated by Air New Zealand's flagship Boeing 787-9 Dreamliner, which features three cabins, Economy, Premium Economy and up the front, Business Premier, headlined by flatbed seats (featuring mattress toppers and large pillows for overnight flights), fantastic food and wine, thousands of hours' entertainment and brilliant Kiwi hospitality.
The flights to New York feature a new international menu showcasing the best New Zealand to one of the world's leading gourmand nations, the United States of America.
Onboard, premium customers can enjoy the likes of seared salmon from Marlborough, free-range chicken from Waikato and crisp salads picked straight from orchards and fields in Gisborne, Waikato and the Manawatū.
On the wine front in Business Premier, expect some of New Zealand's best drops, including Felton Road's 2016 Block 3 Pinot Noir from Central Otago, the Stonecraft 2018 Crofters Syrah from Hawke's Bay and the Kumeu River Mate's Vineyeard Chardonnay.