Delta Air Lines is giving its international network a boost over the coming months, with the carrier announcing plans to launch new nonstop routes from its largest hub of Atlanta to Cape Town and Tel Aviv, alongside services from Los Angeles to Tahiti.
The nonstop flights from Atlanta to Cape Town and Los Angeles to Tahiti will both begin on December 17, while services from Atlanta to Tel Aviv will commence in May 2023.
"Offering our customers new and additional access to these international cultural powerhouses is central to our unwavering commitment to connect the world," said Delta's Senior Vice President – Network Planning, Joe Esposito.
"As we continue to invest in our leading-airline position in Atlanta and Los Angeles, we know our customers will enjoy unparalleled connectivity to Delta's global network, coupled with our award-winning hospitality, whether they're traveling for business or pleasure."
He said with the addition of service to Cape Town from Atlanta, the largest airline hub in the world, Delta will expand on its leading position serving Africa, providing 10 times weekly service to South Africa specifically, via Cape Town and Johannesburg.
The launch of additional Tel Aviv service also brings the total of weekly Delta flights to Tel Aviv to 13, from three U.S. hubs – Atlanta, Boston and New York-JFK.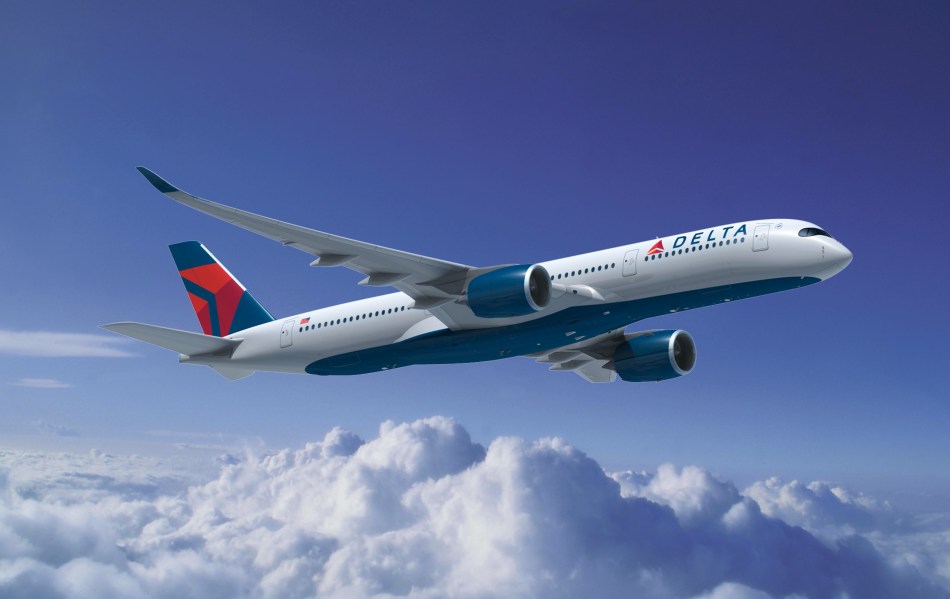 In Los Angeles, passengers can look forward to an elevated travel experience, thanks to the opening of phase one of the new Delta Sky Way at LAX earlier this year, complete with a premier Delta Sky Club.
On the new routes, passengers can experience a choice of four cabins, Delta One, Delta Premium Select, Delta Comfort Plus and Main Cabin.
Those traveling in Delta One will enjoy refreshed amenities and services including artisan-made Someone Somewhere amenity kits, soft and comfortable bedding made from recycled materials, pre-departure beverage service, chef-curated three-course meals and decadent desserts featuring build-your-own ice cream sundaes.
Delta Premium Select, the airline's premium economy cabin, includes more space to relax and stretch out with a wider seat with deeper recline and an adjustable footrest and leg rest.
These customers will also receive upgraded amenity kits, noise-canceling headsets, blankets and memory-foam pillows to help them arrive rested and refreshed.
In the months ahead, Delta says it will continue to evolve the Delta Premium Select experience, with onboard enhancements designed with customers' well-being in mind and personalized experiences that go beyond the seat.
According to the carrier, customers can look forward to an elevated dining experience, premium service touchpoints and new one-of-a-kind amenity kits featuring thoughtfully curated travel essentials.
All customers will have access to Wi-Fi onboard and Delta's brilliant seatback entertainment, while powering up their own devices with in-seat power and USB ports.
According to the carrier, across all cabins, customers will also enjoy refreshed premium food and beverage options from small businesses, suppliers from across the globe and woman, plus LGBTQ plus-led brands.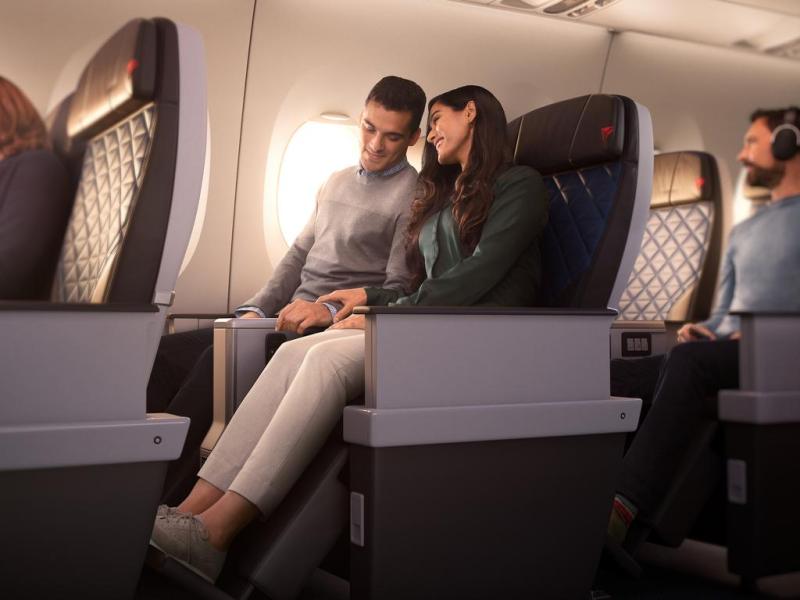 NEED TO KNOW: NEW DELTA FLIGHT DETAILS
The low-down on Delta's new services to South Africa, Israel and French Polynesia.
ATLANTA – CAPE TOWN, SOUTH AFRICA
Begins: Dec 17, 2022
Aircraft: Airbus A350-900
Operates: Monday, Thursday and Saturday
ATL-CPT: Departs ATL at 8:50 pm, arrives CPT at 6:15 pm +1
CPT-ATL: Departs CPT at 10:50 pm, arrives ATL at 8:00 am +1
ATLANTA – TEL AVIV, ISRAEL
Begins: May 10, 2023 (westbound service begins May 8)
Aircraft: Airbus A350-900
Operates: Wednesday, Friday and Sunday
ATL-TLV: Departs ATL at 2:00 pm, arrives TLV at 9:15 am +1
TLV-ATL: Departs TLV at 11:30 am, arrives ATL at 5:55 pm
LOS ANGELES – PAPEETE, TAHITI
Begins: Dec 17, 2022
Aircraft: Boeing 767-300ER
Operates: Tuesday, Thursday and Saturday
LAX-PPT: Departs LAX at 11:10 am, arrives PPT at 6:10 pm
PPT-LAX: Departs PPT at 8:10 pm, arrives LAX at 6:40 am +1