The world's leading airlines are celebrating this week, thanks to the opening of United States borders to all vaccinated international visitors.
Over 30 nations had been on a restricted list, but as of Monday this week (Nov 8), all are welcome back provided a negative test has been taken up to three days before travel.
Leading carriers, including Delta, American, British Airways, United, Qatar Airways, Virgin Atlantic and more operated hundreds of full flights into the US on Monday, one of the biggest days in travel for the past 18 months.
Delta Air Lines CEO, Ed Bastian, said it was "the start of a new era for travel and for many people around the world who have not been able to see loved ones for almost two years".

.
WAYFARER's James Wilkinson live across Australia on 7 NEWS talking the United States re-opening
"While we have seen many countries reopen their borders to American visitors over the summer, our international customers have not been able to fly with us or visit the U.S.
"All of that changes now. We're grateful to the U.S. Government for lifting travel restrictions and are looking forward to reuniting families, friends and colleagues over the coming days and weeks."
In the six weeks since the U.S reopening was announced, Delta said it saw a 450% increase in international point-of-sale bookings versus the six weeks prior to the announcement.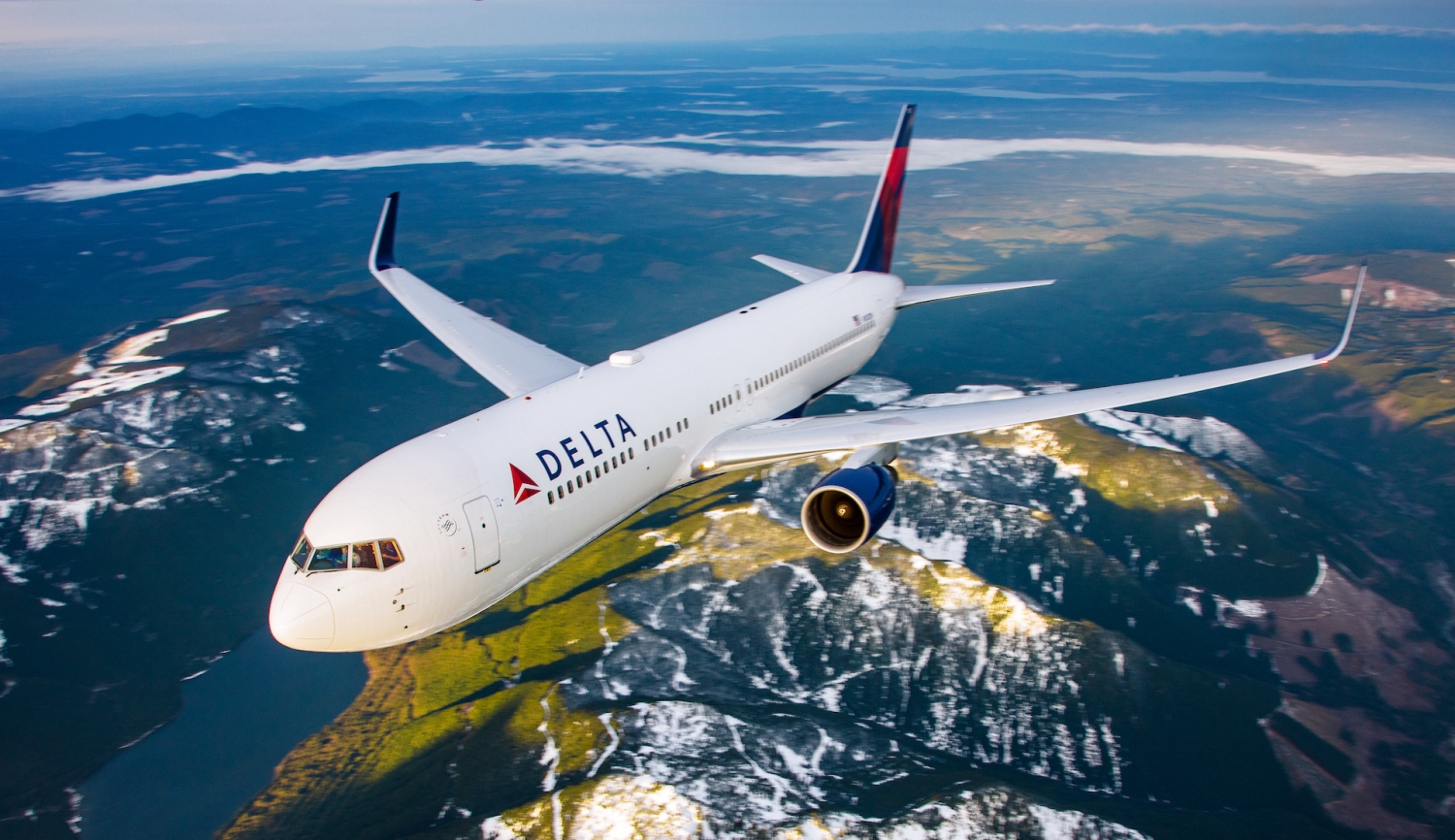 Delta said many international flights operated at or close to 100% full on November 8, with high passenger volumes expected over the coming weeks.
American Airlines revealed November 8 was a bumper day for the carrier, with the company operating more than 150 international inbound flights to the United States, including nearly 20 transatlantic flights.
American Airlines' Chief Revenue Officer, Vasu Raja, said demand on flights from London Heathrow and Brazil were nearly 70% higher this week than the week prior.

.
Catch the best of Chicago on WAYFARER (Series 02 Episode 04)
The number of international point-of-sale customers traveling in the coming week post-entry restrictions is four times higher than the week prior, he said, adding throughout the month of November, American will operate more than 200 daily flights on nearly 200 routes to international destinations with those numbers climbing to nearly 300 daily international flights at the beginning of 2022.
"Since the start of the pandemic, our customers have been waiting for the day they can get on a plane bound for the people and places in the United States that they know, love and miss — but now the wait is over," he said.
"As restrictions give way to new frameworks for safe and healthy travel, the American Airlines team is looking forward to flexing our international network and welcoming our customers back on board as they fly to the destinations they've long-awaited.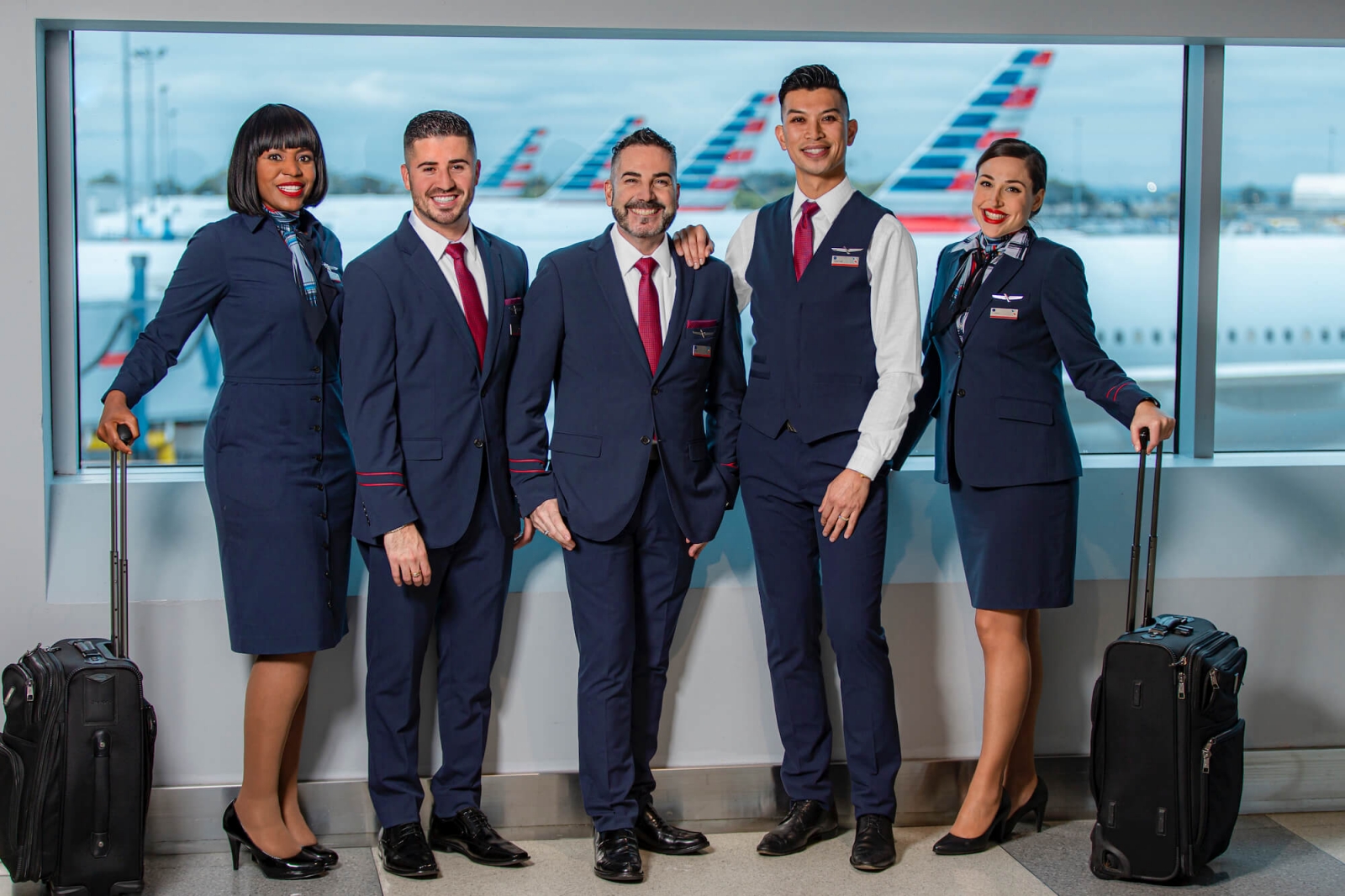 "We appreciate the Biden administration, as well as the U.K. government, for working in collaboration with our industry to make this reopening of international travel a reality, and we're excited about the boost it promises to bring to travellers and the economy."
United Airlines also operated high-capacity flights from across the globe to the United States on Monday, ahead of a massive upcoming expansion for the airline in the coming months, led by extra flights across the Atlantic.
"We ramped up our December schedule with extra trips to sun and ski destinations, announced the largest transatlantic expansion in our history, and by next Spring, we'll offer 22 flights per day to London," said United Airlines CEO, Scott Kirby.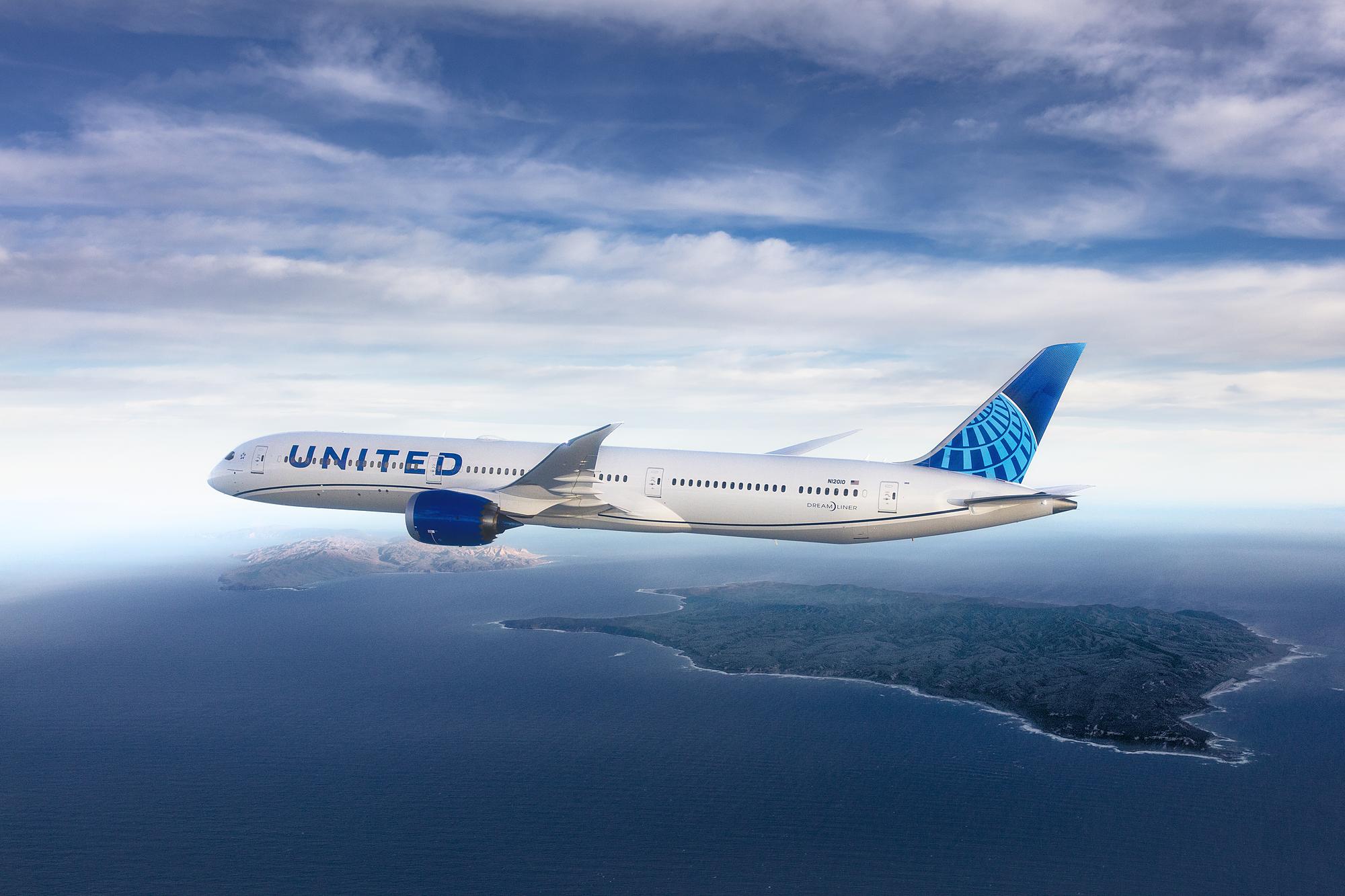 British Airways Chairman and CEO, Sean Doyle, said the changes this week have enabled British Airways to meaningfully re-start direct services to 17 US destinations.
He said the airline is set to extend its services to 23 US airports this northern winter, with up to 246 flights a week, more than any other transatlantic carrier.
Doyle said flights from London to New York will increase from five to eight per day in December, while there will also be double-daily services to Boston, Chicago, Los Angeles, San Francisco, Washington, Dallas, Miami and Toronto, as well as daily services to Philadelphia, Phoenix, Seattle, Atlanta, Denver, Houston and Vancouver.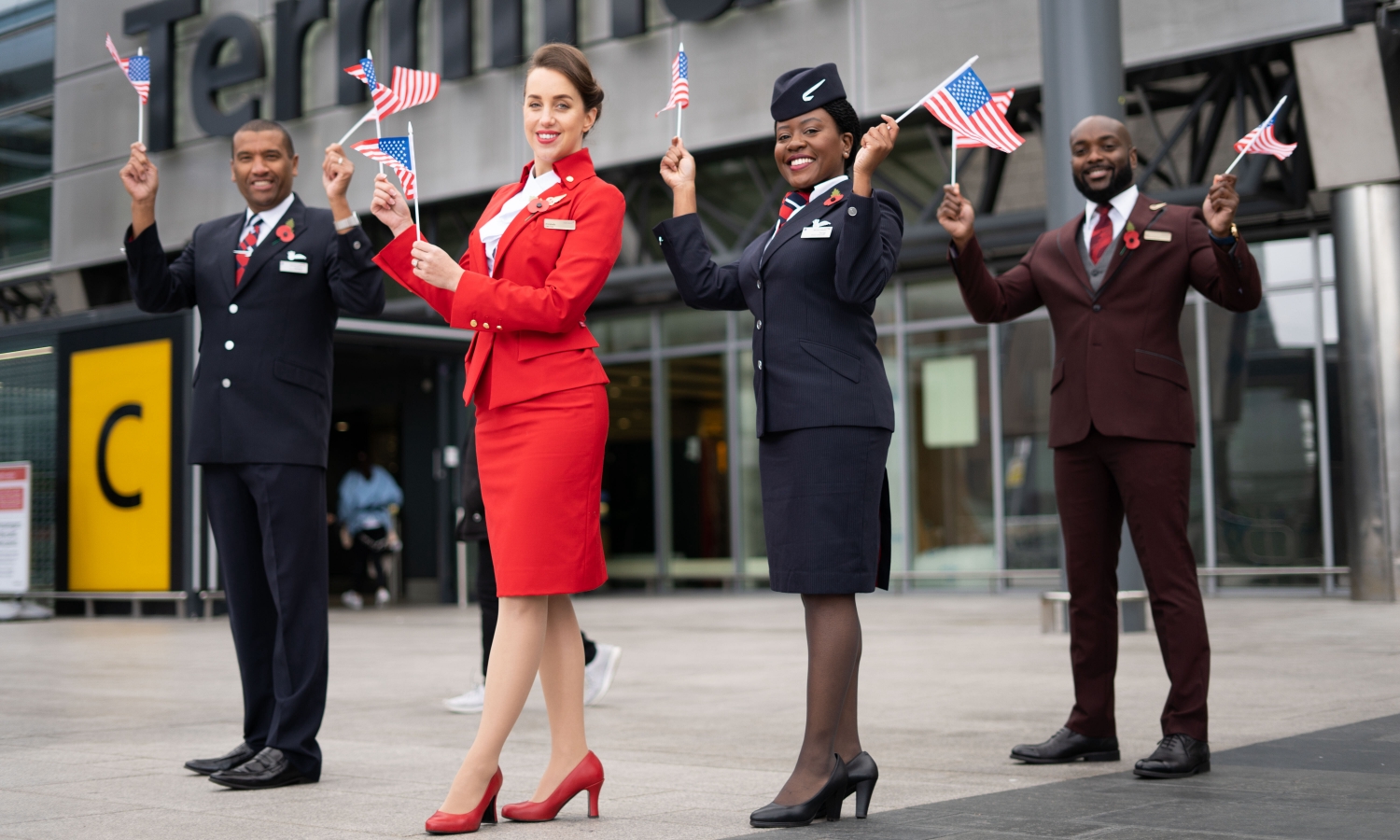 "Today is about celebrating the UK-US reopening of the transatlantic corridor after more than 600 days of separation," he said.
To mark the momentous occasion, British Airways and Virgin Atlantic Airbus A350-1000s departed Heathrow in a synchronised take-off on Monday morning, a feat never planned before.
"It was fantastic to be able to mark this by synchronising the take-off of British Airways and Virgin Atlantic flights for the first time ever," Doyle said, who flew to London on the BA1 flight.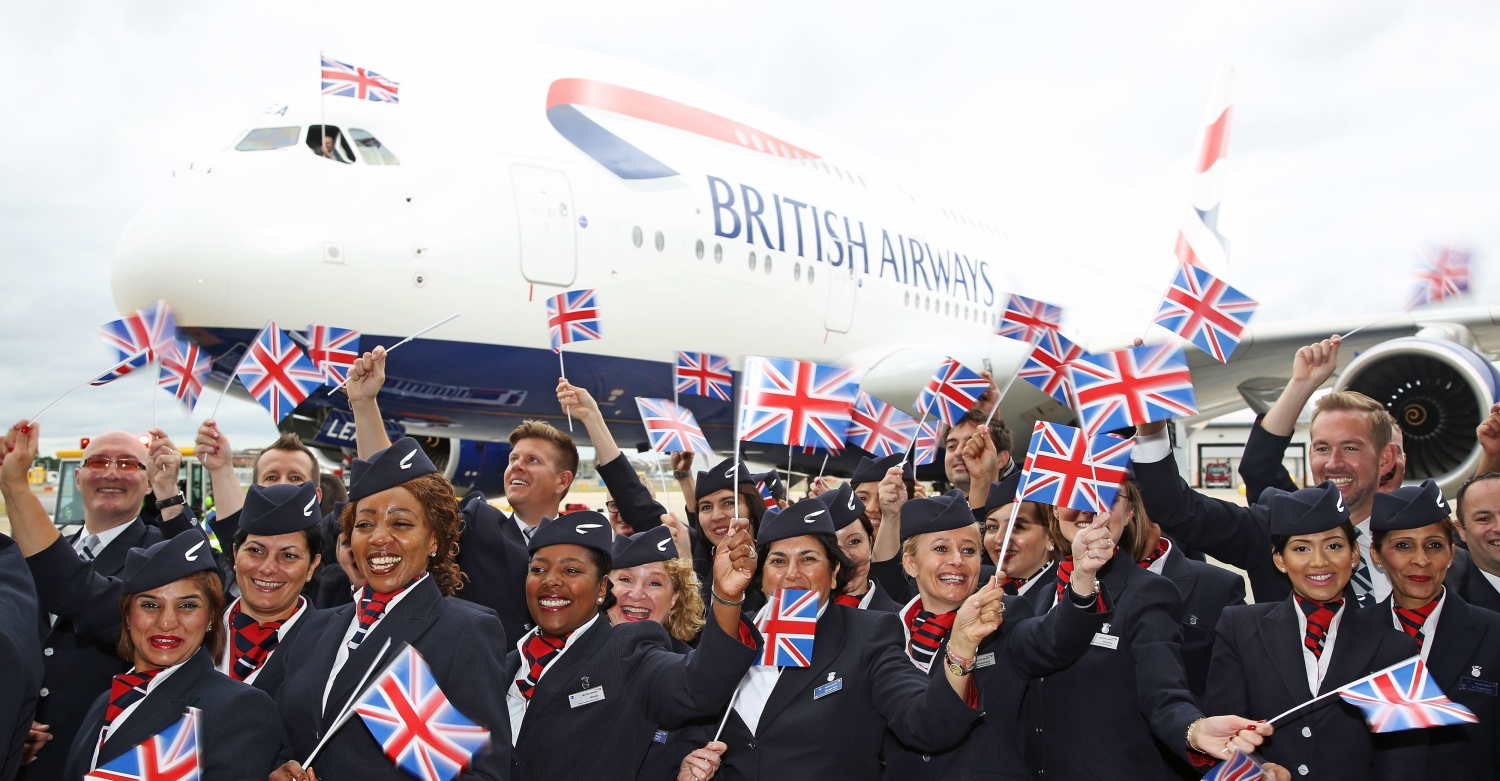 BA 1 was powered by sustainable aviation fuel, which reduces lifecycle CO2 emissions by more than 80% compared to the traditional jet fuel it replaces.
"While flying is vital to connect the world and support the UK's economic recovery from the pandemic, it's important for us to use this moment to demonstrate how we're driving our decarbonisation plans forward, and what the future will look like for aviation," Doyle said.
"That's why we've directly powered our first flight to the US today with sustainable aviation fuel and offset emissions on behalf of our customers.

.
Catch the best of Austin, Texas on WAYFARER (Series 02 Episode 17)
"We're looking forward to the Government's continued support to ensure the development and mass production of sustainable aviation fuel continues at pace."
UK Ambassador to the United States, Dame Karen Pierce DCMG, said: "Today is an incredibly exciting and meaningful day for the UK-US relationship.
"We can all once again travel to each other's countries to visit families, take holidays, and conduct transatlantic business.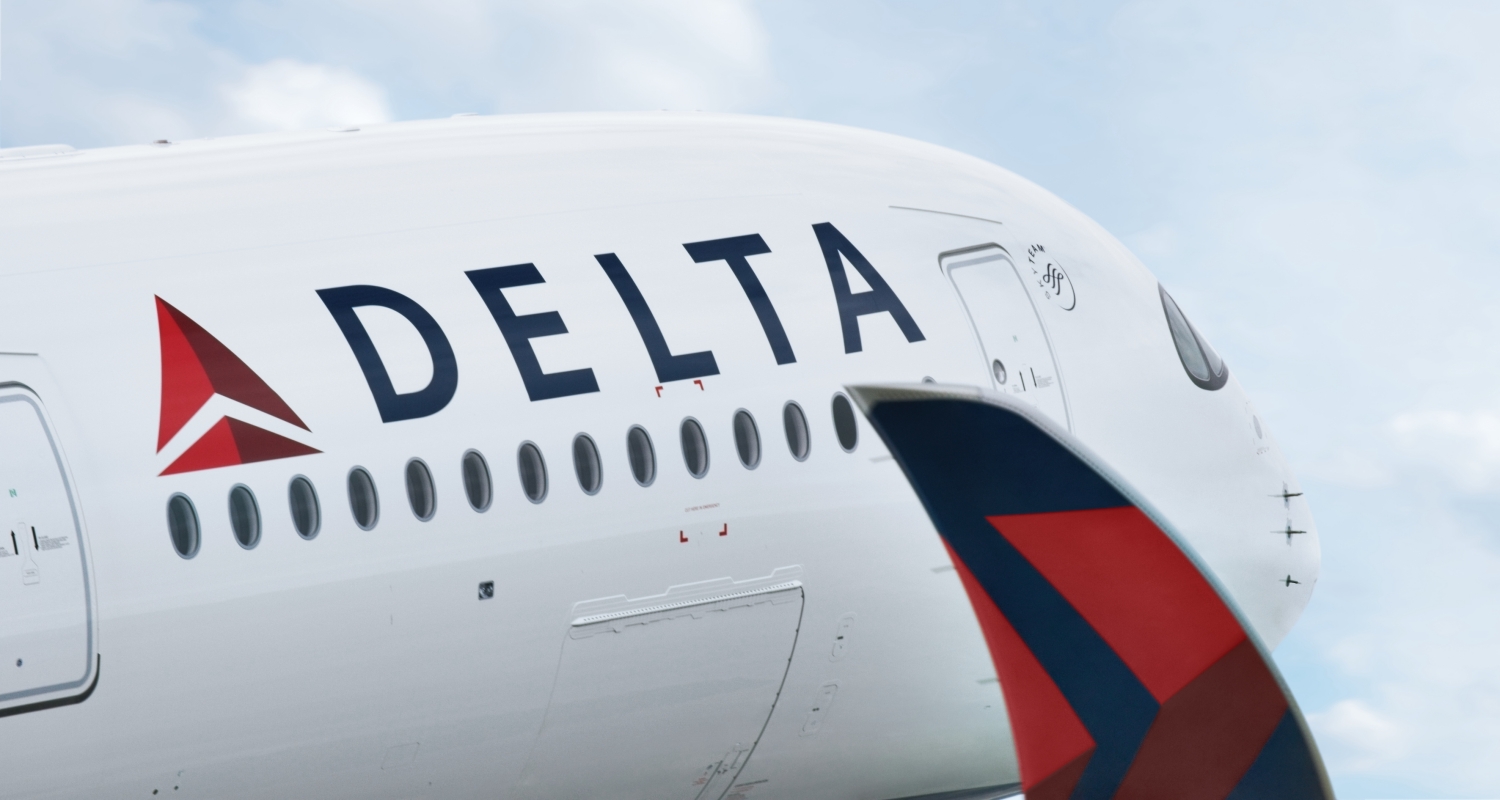 "I am absolutely thrilled that safe and sustainable travel can fully resume between the UK and the United States."
Qatar Airways has been operating around 100 flights per week into the United States, including the launch of new services to San Francisco and Seattle, and a spokesperson told WAYFARER the opening of borders to all vaccinated travellers was a "massive opportunity for the industry".
The Doha-based carrier was one of the world's leading airlines during the pandemic, helping hundreds of thousands of passengers across the globe.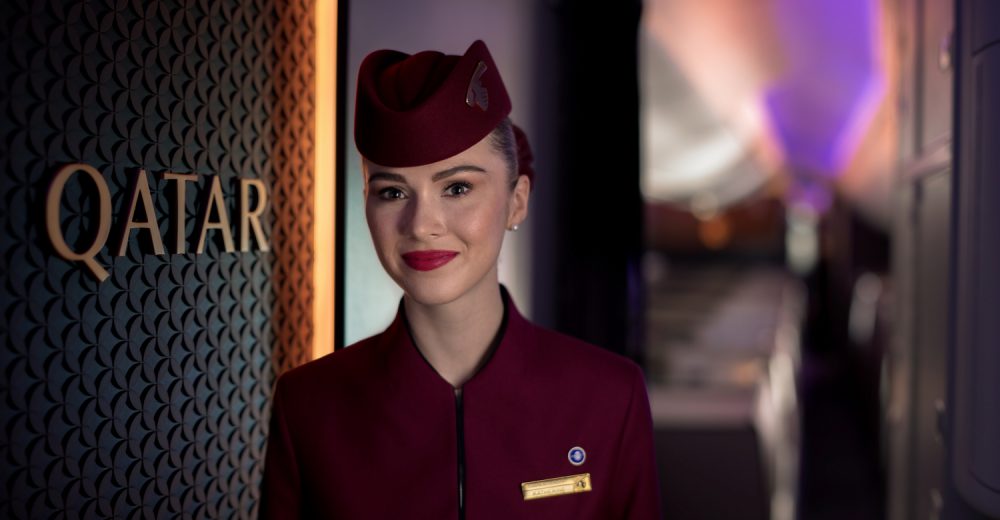 "Whilst our competitors grounded their aircraft and closed their routes, we adapted our entire commercial operation to respond to ever-evolving travel restrictions and never stopped flying, operating a network our passengers and customers could rely on," said Qatar Airways Group Chief Executive, Akbar Al Baker.
"With the support of our varied fleet of modern, fuel-efficient aircraft, we were able to ensure that more of our scheduled flights operated than any other carrier and fulfilled our mission of taking stranded passengers home, whilst maintaining global supply chains to transport medical aid and supplies essential to the fight against COVID-19."
The opening of the US border on Monday was warmly welcomed by U.S. Travel Association President and CEO, Roger Dow, who said international inbound travel produced US$239 billion in export income for the U.S. economy.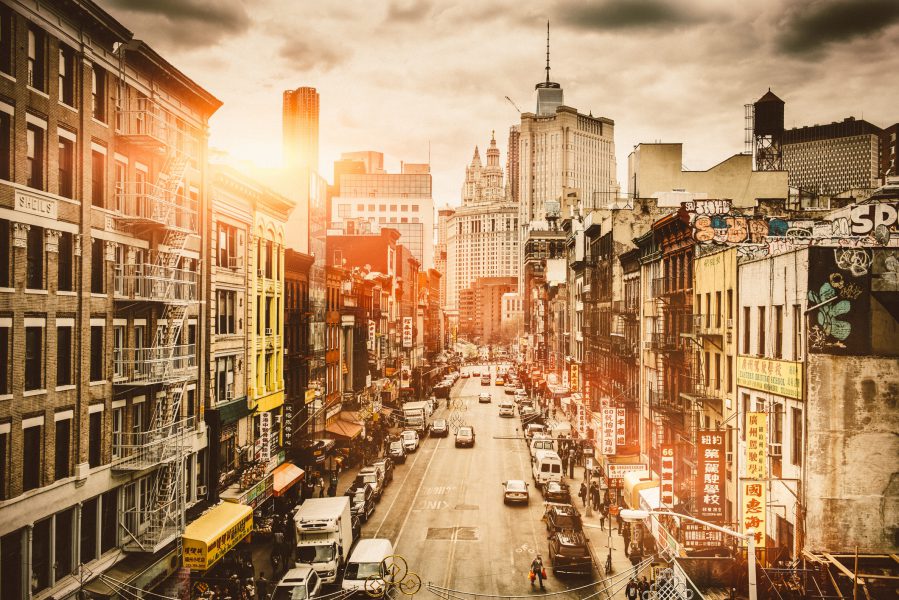 "After nearly two years of restrictions, Monday begins in earnest the return of international travel, when long-separated families and friends can safely reunite, travellers can explore this amazing country, and the U.S. is able to reconnect with the global community," he said.
"It is a monumental day for travellers, for the communities and businesses that rely on international visitation, and for the U.S. economy overall.
"U.S. Travel and our members worked tirelessly to press the administration for a safe reopening plan for international travel, and we are eager to welcome these qualified travellers back as we enter the next phase of our industry's recovery."
The association estimates that the international inbound travel segment will not recover to 2019 levels until at least 2024.