In Episode 11 of Series 02 of Wayfarer, award-winning host James Gregory Wilkinson is in Los Angeles, California and he looks at some of the best things to see and do in the City of Angels.
In the episode, Wilkinson heads to two of the city's most iconic hotels – the Beverly Hills Hotel and Hotel Bel Air – which have been steeped in Hollywood royalty throughout their history.
Headlining the segment, Wilkinson takes you inside the Frank Sinatra Suite at the Beverly Hills Hotel, one of the most famous hotel rooms in America.
To view the episode, click on the image below.
In Series 2 of Wayfarer, being broadcast online across the world throughout 2020, Wilkinson takes viewers across the globe to some of the best hotels, bars, restaurants, galleries and attractions that several of the world's leading destinations have to offer.
The line-up for Series 2 includes: Austin, Texas, USA; Chicago, Illinois, USA; Fort Worth, Texas, USA; Hamilton Island, Queensland, Australia; Los Angeles, California, USA; New York City, USA; Paris, France; Shanghai and Beijing, China; and Singapore.
Each episode will be an essential guide to the city for business and leisure travellers and will be broadcast on wayfarer.travel and YouTube on a weekly basis.
ESSENTIALS: GETTING TO LOS ANGELES
The best way of getting to Los Angeles in comfort and style.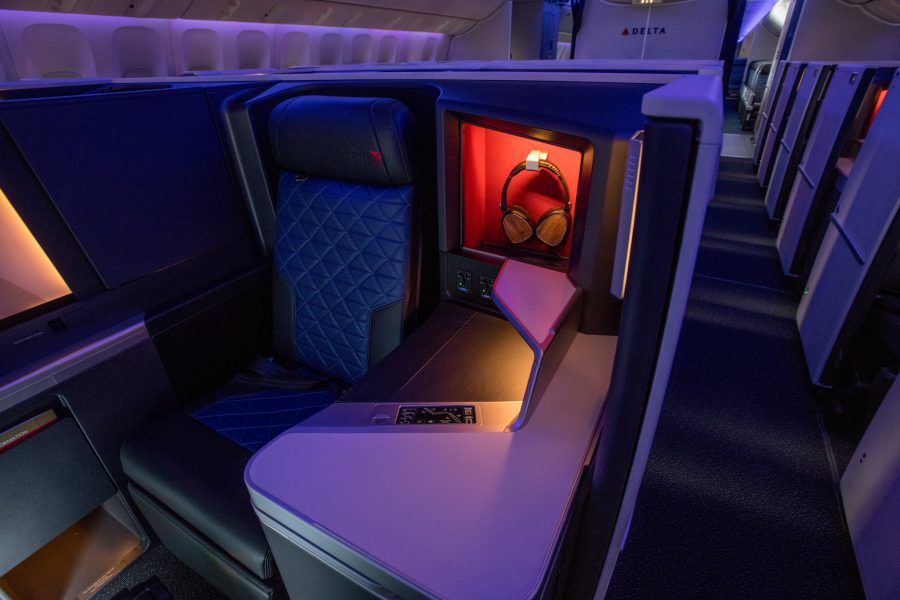 The luxurious Delta One Business Class suite
DELTA 'ONE' BUSINESS CLASS SUITES
WAYFARER recommends flying to Los Angeles in the airline's brilliant Delta One Suite, which was first unveiled in 2017 and has quickly become one of the best Business Class cabins in the sky.
The Delta One Suites – now available on the Airbus A350-900 (on flights to Sydney), Airbus A330-300neo and selected Boeing 767-300ER aircraft – are more of a global first class offering than a business class product and the offering is nothing short of exceptional.
In the stunning cabin, expect sliding doors for privacy, fully-flatbed seats that are wide at 24-inches and recline to 81-inches, hundreds of hours of entertainment, delicious food and wine, stylish amenity kits, brilliant service and a turn down service that means you'll arrive in Los Angeles refreshed for the day ahead.