Wayfarer's highly-successful destination-based TV show is back for a second season after a huge global response to series one that saw the show broadcast in over 30 countries to over 2.5 million viewers.
In Episode 10 of Series 02 of Wayfarer, award-winning host James Gregory Wilkinson is in Fort Worth, Texas, and he looks at some of the best things to see and do in the 'City of Cowboys and Culture'.
In the episode, Wilkinson heads to iconic honky tonk and live music venue Billy Bob's Texas, top steakhouse Grace, Firestone & Robertson Distilling's hot Whiskey Ranch, leading craft beer spot Flying Saucer and looks at some of the top things to do at Dallas Fort Worth International Airport (DFW) Terminal D.
To view the episode, click on the YouTube video below.
In Series 2 of Wayfarer, being broadcast online across the world throughout 2020, Wilkinson takes viewers across the globe to some of the best hotels, bars, restaurants, galleries and attractions that several of the world's leading destinations have to offer.
The line-up for Series 2 includes: Austin, Texas, USA; Chicago, Illinois, USA; Fort Worth, Texas, USA; Hamilton Island, Queensland, Australia; Los Angeles, California, USA; New York City, USA; Paris, France; Shanghai and Beijing, China; and Singapore.
Each episode will be an essential guide to the city for business and leisure travellers and will be broadcast on wayfarer.travel and YouTube on a weekly basis.
ESSENTIALS: GETTING TO FORT WORTH
The best way of getting to Fort Worth in comfort and style.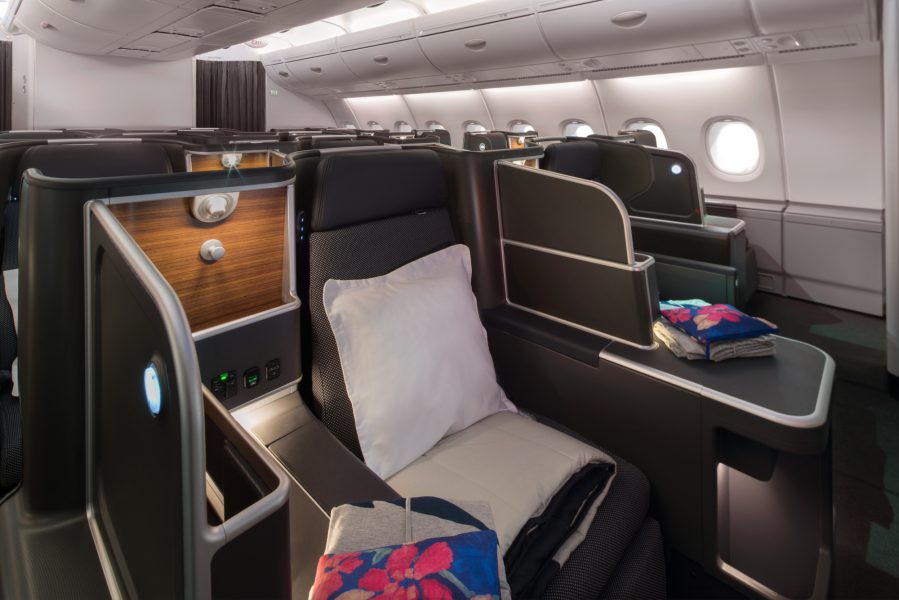 Qantas' brilliant new Business Class 'Suite' on the Airbus A380-800
QANTAS BUSINESS CLASS
Qantas operates direct flights to Dallas-Fort Worth International Airport from Sydney, Australia, with Airbus A380-800s that feature the airline's latest Business Class cabin.
Qantas' new Business Class cabin is headlined by a 'suite' seat – now available on all the Boeing 787-9, Airbus A330-200 and Airbus A330-300 jets in the fleet and select Airbus A380-800s – that has been popular with executive and leisure travellers since it first arrived on the scene in 2016.
This next-generation Business Class seat from the Flying Kangaroo can be reclined for take-off and landing, and the cabin offering also includes top Australian food and wine and world-class entertainment.
WAYFARER Host and Editor-In-Chief, James Gregory Wilkinson, recently experienced the new Business Class 'Suite' and click on the image below to find out what you can expect onboard.