In Episode 17 of Series 02 of Wayfarer, award-winning host James Gregory Wilkinson is in Austin, Texas and he looks at some of the best things to see and do in the capital of the Lone Star State.
Austin is well known across the world for it's live music scene, it's epic events and bars and restaurants. Here, you'll find some of America's culinary delights from seafood to barbecue, alongside amazing museums, shops, hotels and plenty of bars playing everything from country to rock and roll.
In Episode 17, Wilkinson heads to the new Fairmont Austin hotel, meets the team from Tito's Vodka to talk world-class spirits, stops by top shoemaker Heritage Boot and visits the Circuit of the Americas, home of the American F1 Grand Prix.
To view the episode, click on the YouTube video below.
In Series 2 of Wayfarer, being broadcast online across the world, Wilkinson takes viewers across the globe to some of the best hotels, bars, restaurants, galleries and attractions that several of the world's leading destinations have to offer.
The 24-episode line-up for Series 2 includes: Austin, Texas, USA; Chicago, Illinois, USA; Fort Worth, Texas, USA; Hamilton Island, Queensland, Australia; Los Angeles, California, USA; New York City, USA; Shanghai and Beijing, China; and Singapore.
Each episode will be an essential guide to the city for business and leisure travellers and will be broadcast on wayfarer.travel and YouTube on a weekly basis.
ESSENTIALS: GETTING TO HOUSTON, TEXAS
The best way of getting to Houston in comfort and style.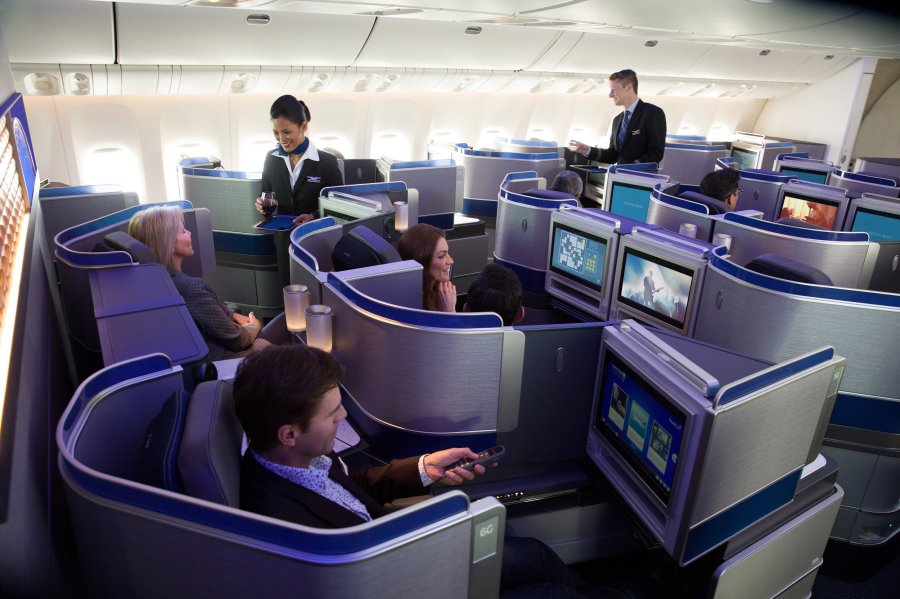 United's brilliant Polaris Business Class cabin
WAYFARER recommends flying to Houston on United Airlines, which offers daily flights to the city from across America and around the world.
Book a ticket in United's Polaris Business Class cabin, which features flatbed seats, pyjamas (on flights over 12 hours), Saks Fifth Avenue bedding, premium inflight food and drinks, brilliant sleep-themed amenities, including new amenity kits which have been designed exclusively by Away and feature premium skincare items from Sunday Riley, alongside premium noise-reducing headphones and fantastic inflight hospitality.
It's an exciting time for United, with the carrier dramatically increasing Australian services and debuting new United Clubs across the network.
To find out the latest at the airline, Wayfarer host Editor-In-Chief, James Wilkinson, exclusively spoke on camera to United Airlines' Managing Director of Worldwide Sales, Marcel Fuchs, in Sydney recently and to view the video, click on the YouTube video below.