Victorinox reimagined its iconic Spectra trolley collection last year and it's no surprise the range continues to be a fantastic seller around the globe.
When Victorinox took the Spectra trolley collection to the next level for functionality, innovation and style, the company was firmly on a winner because the range offers fantastic versatility whether you're checking in or carrying-on.
The relaunch of the iconic Spectra, the '3.0' range is the first Victorinox suitcase made of a recycled, next-generation polycarbonate shell material.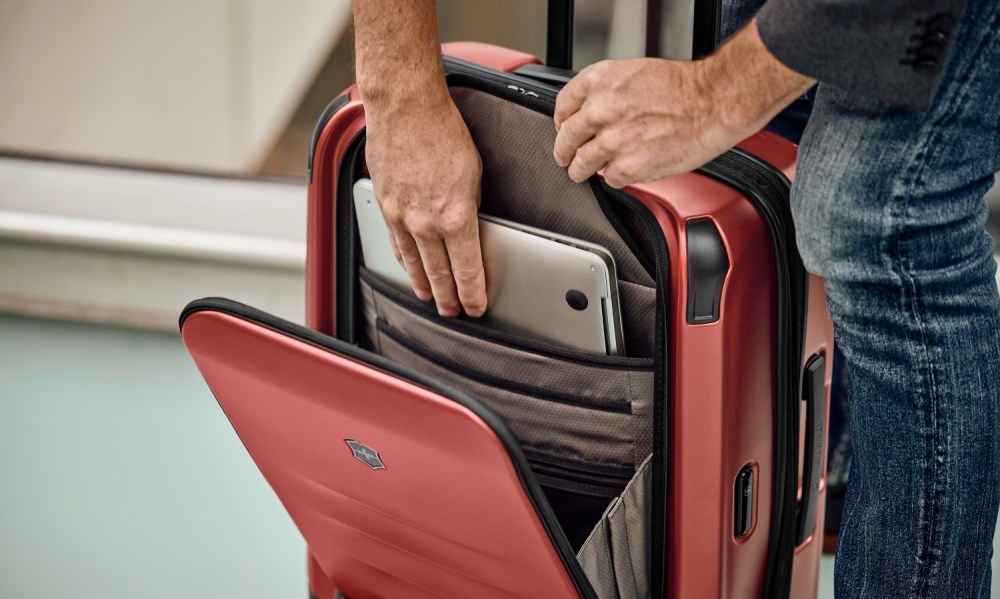 This material fullfils Victorinox highest quality and testing standards and supports the longevity of the company's premium products.
The Spectra trolley collection – which is available in an eye-catching and stylish appearance in the core colours of black and Victorinox red – is a must-have for style-oriented business and leisure travellers who appreciate luggage that looks good and makes travelling easy.
Indeed, easy is the keyword: the front opening compartment on the Global Carry-On – our pick of the range, which Wayfarer recently took on 12 flights over 14 days in three countries – and the Frequent Flyer Carry-On, which enables quick access to store a laptop, documents and other valuables without needing to open the main case area.
The compartment features an organisation panel and can be locked independently from the main luggage storage thanks to a four-slot TSA approved lock.
To provide extra packing convenience and suit the needs of those who like to shop till they drop, the medium and large models offer a new built-in improved self-expandable system with up to 40% of additional volume; the carry-on sizes offer up to 20% additional space.
Due to a light-weight spring construction the expansion system expands automatically as soon as it is unzipped. This holds the sidewalls sturdily and allows easy top-loading even when the case is expanded.
A further plus of this innovative travel gear collection is the 100% recycled lining which is treated with Silvadur technology to inhibit the growth of microorganisms in fabric.
It can be cleaned and still maintains its treatment up to 40 times. Inspired by the functionality of the iconic Swiss Army Knife, the Victorinox Spectra 3.0 collection offers personalisation possibilities to make each piece unique. Initials and names can be engraved on an iconic Swiss Army Knife scale in the colour of choice.
The Spectra 3.0 collection offers the expandable sizes of a Global Carry-On, Frequent Flyer Carry-On, Frequent Flyer Plus Carry-On, Medium Case, Large Case and a new Trunk Large Case which comes with two packing cubes for advanced organisation.
No matter which of the available styles chosen, the collection is the perfect partner and no-worry solution for all business or leisure travel.
The Spectra 3.0 collection offers a global 1+10 years warranty and is available in specialty shops, Victorinox stores and online at victorinox.com.