San Francisco is home to one the world's best airport lounges and for owners United, it represents the huge step-up in the airline's pre-flight offering over recent years, writes James Wilkinson.
United Airlines started upping the ante with its lounge network across America in late-2016, when the first Polaris-branded venue opened in Chicago, part of the carrier's major makeover of its long-haul-offering.
Alongside a new all-aisle-access seat onboard, United created a completely new lounge product available to passengers only in business class on international flights and it truly has been a game-changer for the airline.
Since that epic debut, United's premium passengers in the United States have had access to stylish lounges with a full restaurant menu, ultra-premium beverages at no cost and daybeds with blankets and pillows.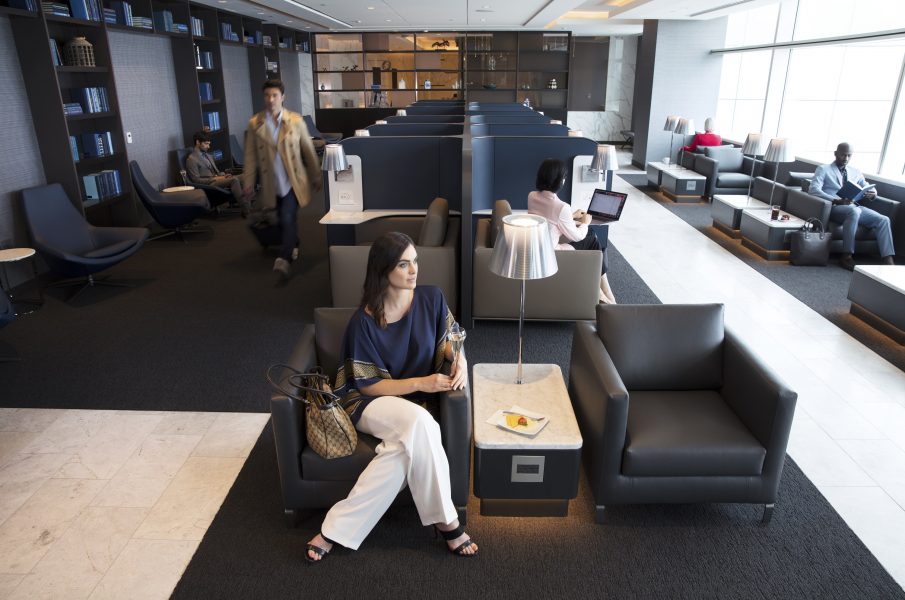 What started with one venue in late-2016 at Chicago O'Hare International Airport has now turned into five across the United States, with Polaris Lounges also now open at Houston's George Bush Intercontinental Airport, Newark Liberty International Airport, San Francisco International Airport and Los Angeles International Airport.
The airline set a benchmark with the opening of the first Polaris Lounge in Chicago, which was the first lounge of its kind at the time by a US-based carrier – you have to be ticketed in business class on a long-haul flight to access it, no matter your frequent flyer status – and brilliantly continued that across the nation.
In the process, United picked-up some major awards, including in San Francisco which was named Best Business Class Lounge in the World at the 2019 World Airline Awards from Skytrax.
That award was for good reason, because what United Airlines has created in San Francisco is nothing short of an exceptional experience.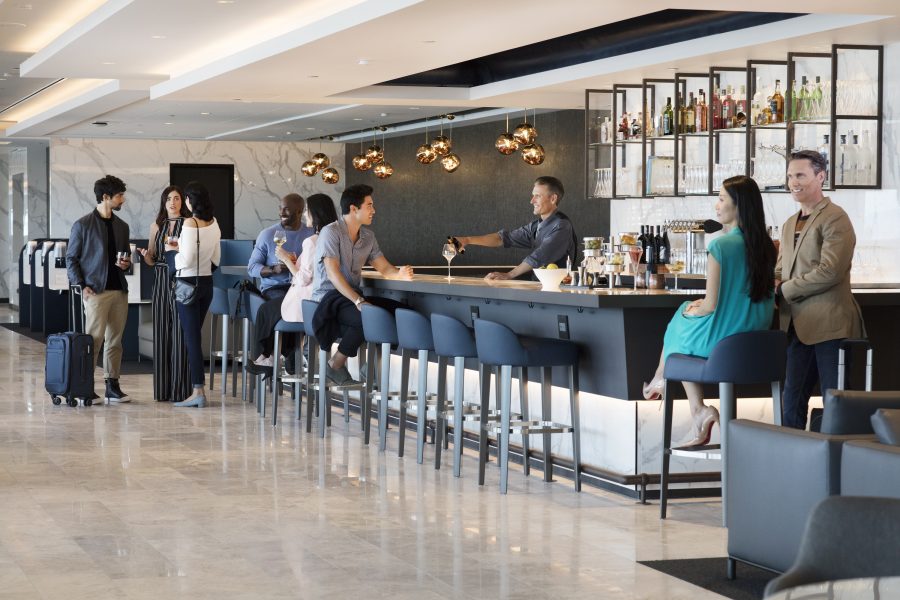 Here you can expect to find a lounge spread across two levels that spans some 28,000 square feet. It has seating for up to 440 people – and you'll stay charged-up because there are almost 500 USB charging ports – and there is a unique Bay Area feel from the artworks to the food.
Leading the way at the Polaris Lounge – located at in International Terminal G – are eight pieces of art by prominent Bay Area artists, who are all San Francisco Museum of Modern Art (SFMOMA) Society for the Encouragement of Contemporary Art (SECA) Art Award honourees.
Style is at the forefront here from the furniture and lighting to the five private daybeds (complete with Saks Fifth Avenue bedding), 19 different seating options from barstools to sofas and the eight shower suites that are highlighted by rainfall showers stocked-up with premium spa products.
As you take in views of the airfield, order a meal in the dining room, where you can enjoy fresh, local Californian cuisine and beverages in another great node to the Bay Area that this Polaris Lounge offers.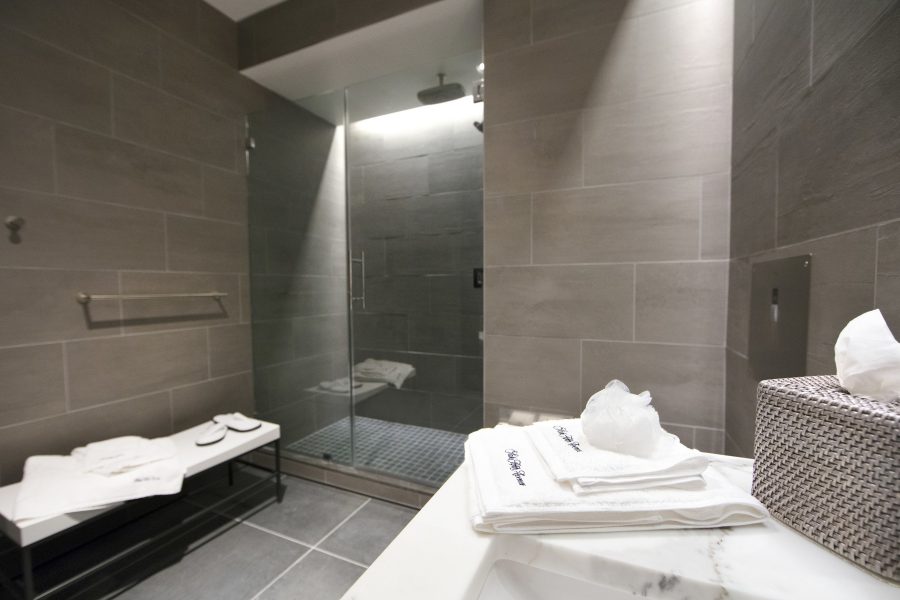 In the dining room, you can expect a brilliant a-la-carte menu that is both locally focused and internationally inspired and highlighted by United's popular Polaris Burger.
Where the lounge also impresses is on the drinks front, in the form of locally inspired cocktails (including the Mai Tai which was invented in Oakland in 1944) and wines (led by The Prisoner cabernet sauvignon blend from the Napa Valley), alongside an excellent cappuccino.
The investment in the new Polaris Lounges has been a huge hit with premium travellers, who have seen an exponential rise the quality of the lounge product right across the United States.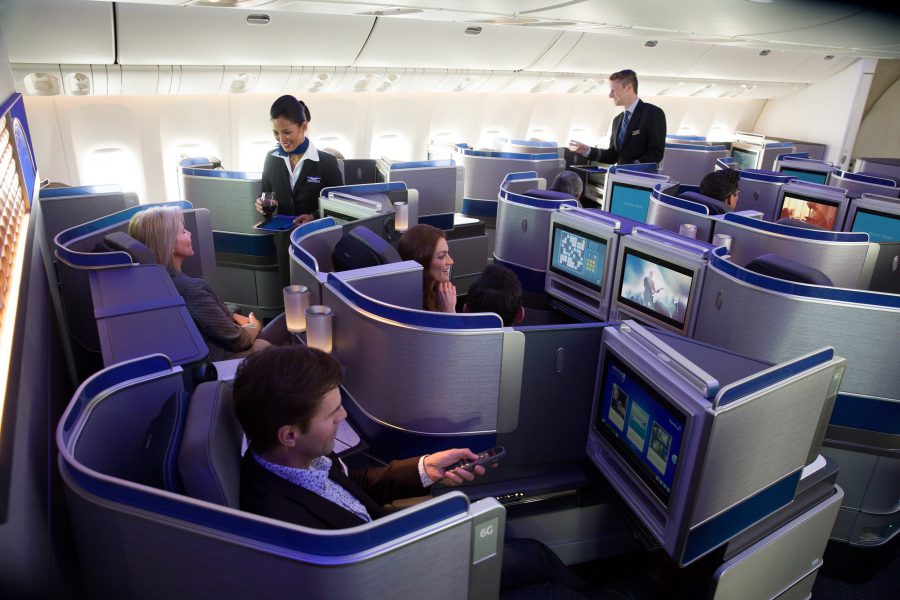 Given how busy United's hubs can get, these Polaris Lounges offer a fantastic opportunity to relax and dine before the flight and then enjoy the new Polaris flatbed seats in the sky.
United currently operates 14 international destinations from San Francisco, including Sydney, Tokyo/Narita, Singapore, Seoul-Incheon, London Heathrow, Paris Charles de Gaulle and Papeete, French Polynesia.
Many routes are operated by United's Boeing 777-300ER aircraft, which all feature Polaris flatbed seats, a product that's also in the process of being installed on the Boeing 787 Dreamliner fleet.