European automaker Peugeot has debuted its latest 3008 SUV range and it is a fantastic upgrade to what has proven a popular model on Australasian roads.
Excitingly, Peugeot has upped the ante with the latest makeover, adding a 3008 GT Sport model to the range and it looks as good as it feels to drive.
The 3008 GT Sport 1.6 litre turbo petrol engine that produces a pumping 133 kW of power and 250 Nm of torque giving you the feeling you are driving a hot hatch – which the French automaker is well known for in the form of the 308 GT – yet you have a ton more room to carry the ski gear or a boot full of shopping.
The cornering is brilliant and the car delivers a scintillating performance in drive, sports and eco modes. When you are heading up a hill, pop it in sports mode and you'll see the power the 3008 offers and it more than impresses for the GT Sport's price tag (from AU$54,990).
The fantastic engine and brilliant handling aside, this new range is all about stunning looks and onboard technology thanks to the makeover that has given the 3008 a new striking edge.
New frameless radiator grille designs are underlined by gloss black side scoops and a painted treadplate integrated with the new bumper design. The headlights have also been redesigned which Peugeot says gives the range a more purposeful appearance. They feature daytime running lights and indicators using advanced LED technology.
Inside, the new 3008 features Peugeot's next- generation digital i-Cockpit technology with an improved 12.3-inch digital head-up instrument panel that produces a higher contrast to improve visibility, a compact steering wheel for improved driving dynamics and a larger upgraded, centrally-mounted 10-inch, high- definition, capacitive colour touchscreen for increased functionality.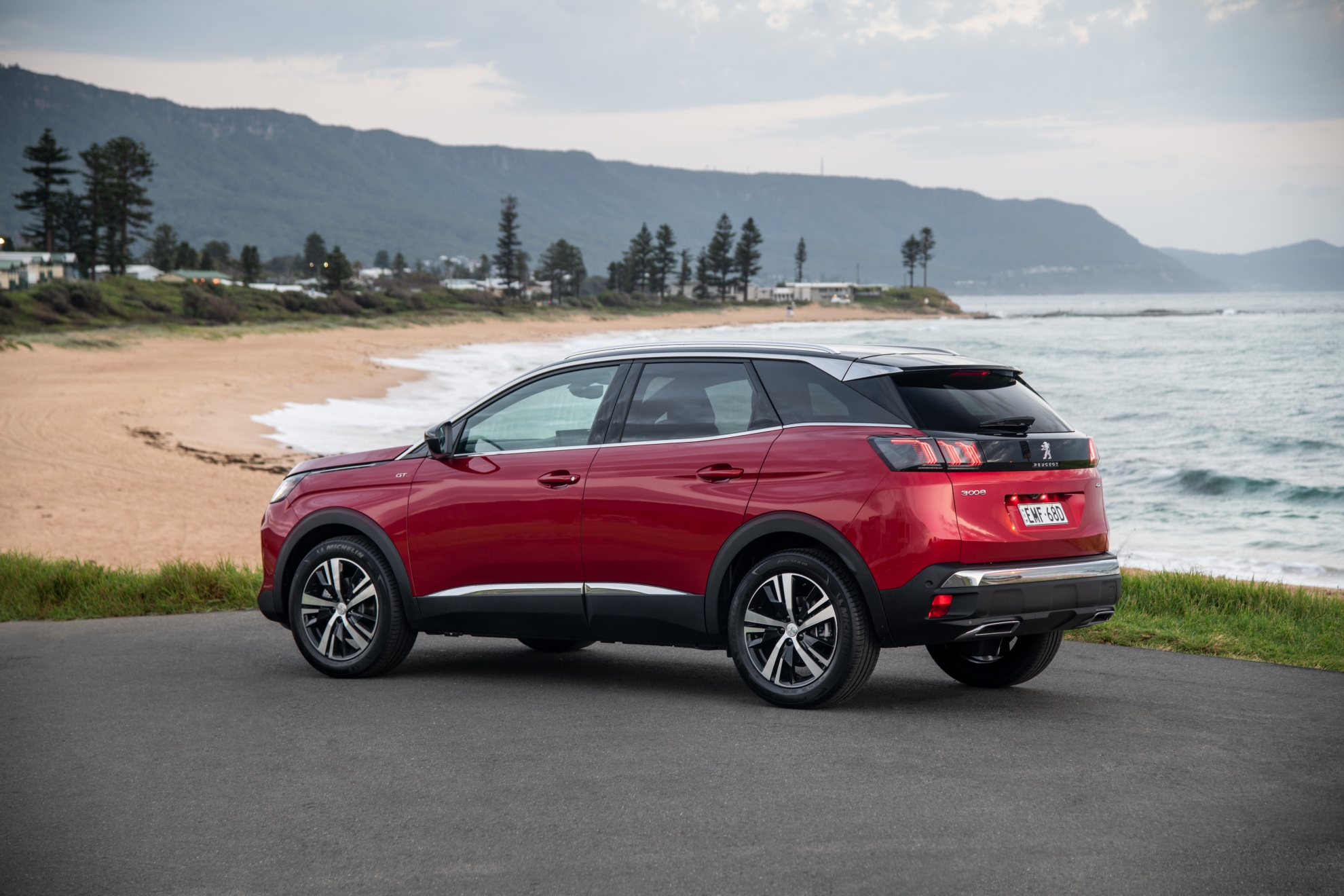 You'll also find Peugeot's latest driving aids and safety features including Adaptive Cruise Control with Stop and Go and Lane Positioning Assist.
Full connectivity is assured for the new 3008 SUV too, with Apple CarPlay, Android Auto and MirrorScreen a standard feature. Upping the ante in the GT Sport is a 515-watt, 10-speaker Focal premium audio system and the sound is fantastic.
Peugeot is on a winner with the new 3008 SUV range and you can firmly expect fantastic bang-for-buck on each of the models.
For the full feature on the Peugeot 3008, see the latest issue of Wayfarer's Executive Travel & Lifestyle magazine.