Amazon's all-new Echo Show 10 has finally made it to Australian shores and it has absolutely been worth the wait.
The Echo Show 10 is what Amazon describes as a "complete reimagination of Alexa with a screen and has been upgraded in every way".
It features a stunning 10-inch, adaptive HD display that automatically stays in view when you interact with Alexa—no matter where you are in the room – it follows you around thanks to a new brushless motor that is completely silent, meaning you won't hear a thing as Echo Show 10 rotates.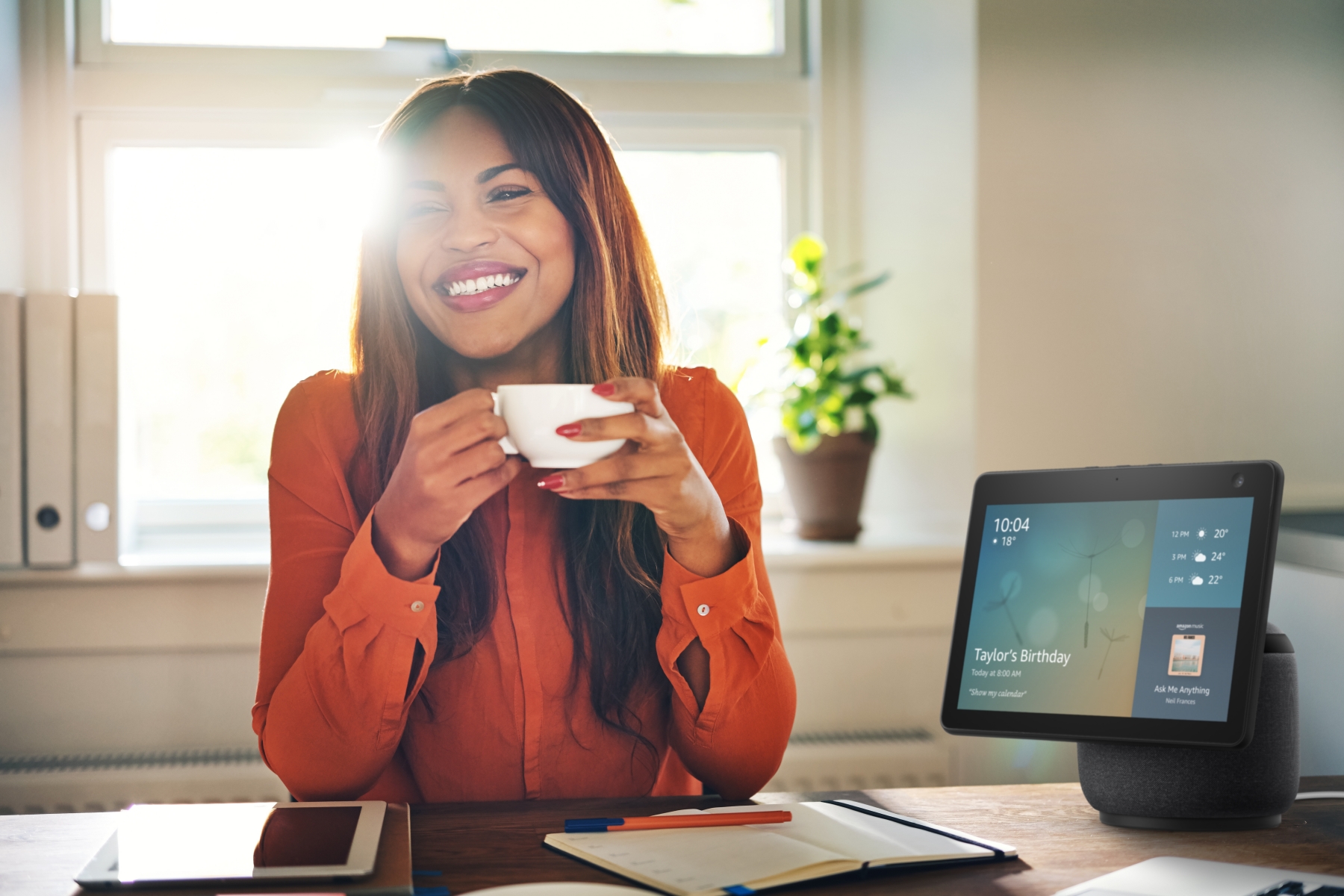 The quality of the screen is one of the most impressive features. You can ask Alexa to make a video call and as you walk around the room, the new 13-megapixel wide-angle camera pans and zooms automatically to keep you at the center of the frame.
You can also simply ask Alexa to make the call for you, which is all the more impressive given you can add up to eight friends and family members on the same video call.
As Echo Show 10 moves, so does its dual, front-firing tweeters and powerful woofer, providing premium, directional sound that automatically adapts to your space, making it great for all kinds of entertainment.
The Echo Show 10 will also rotate as you watch the news, flash briefings, or TV shows from ABC iview, Netflix, Prime Video and other leading platforms.
Another impressive aspect of the Echo Show 10 is that it uses advanced computer vision algorithms to help make your home smarter and more secure.
You can also securely access a live feed on Echo Show 10 from another Echo Show device, or the Alexa app, with the ability to remotely zoom or pan the display and camera to see the entire room.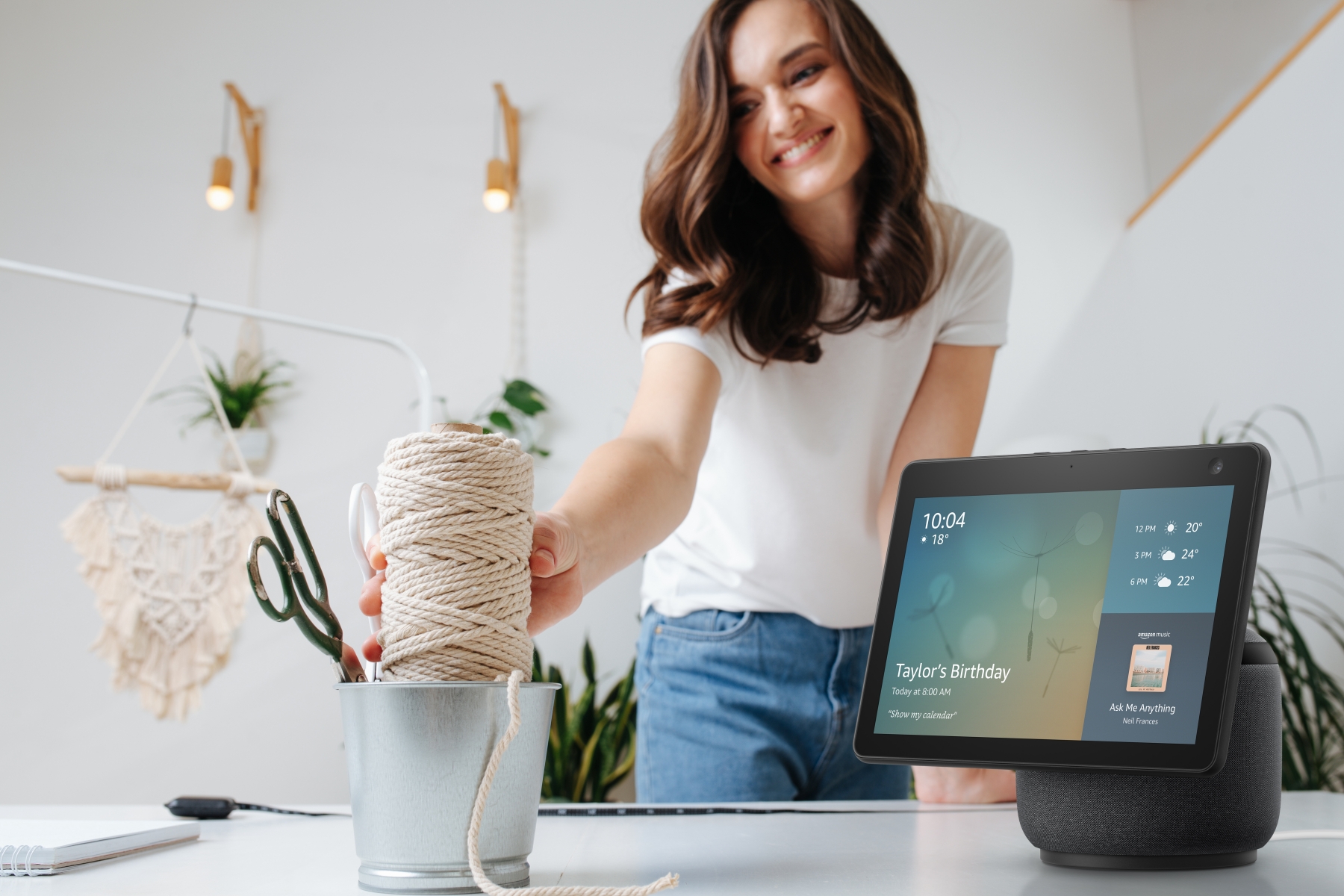 Plus you can also set-up routines, such as automatically turning on the lights when someone enters the room, thanks to partnerships with a ton of technology providers.
If you don't want the Echo Show 10 to follow you around or turn on cameras to see what is happening in your house when you're not there, there's a simple solution too.
You can turn motion off at any time by sliding the built-in camera shutter closed, adjusting settings on-device or in the Alexa app, or just by saying "Alexa, turn off motion."
The Amazon Echo Show 10 is available now for AU$349 with free delivery from amazon.com.