Air Canada had planned to open its new Signature Suite lounge at Vancouver International Airport in 2020, but then the pandemic hit and the carrier was forced to put the brakes on the opening. Fast forward two years the fantastic new space has debuted and it has most certainly been the wait as James Wilkinson discovers.
Vancouver International Airport is one of the world's most stylish, spacious and enjoyable airports to fly through and now the experience is even better for Air Canada's long-haul travellers, thanks to the opening of a brilliant Signature Suite lounge.
The new Air Canada Signature Suite, originally scheduled to debut in 2020, offers the best Canada has to offer in terms of food, design and comfort, alongside fantastic views of the airfield.
Ideal before a long-haul flight, particularly Australia, guests can sit down for an à la carte meal courtesy of a brilliant menu from renowned chef David Hawksworth, which is loaded up with local produce aplenty.
Some of the dishes to expect include White British Columbia Spring Salmon with smoked lemon emulsion, spring vegetables, herb crust; seared foie gras, grape gastrique, pickled grapes, pain perdu, toasted nuts and seeds, frisée; and a sensational Hamachi Crudo with Hamachi sashimi, lemongrass sorbet, radish, cucumber, citrus pearls, puffed black and wild rice.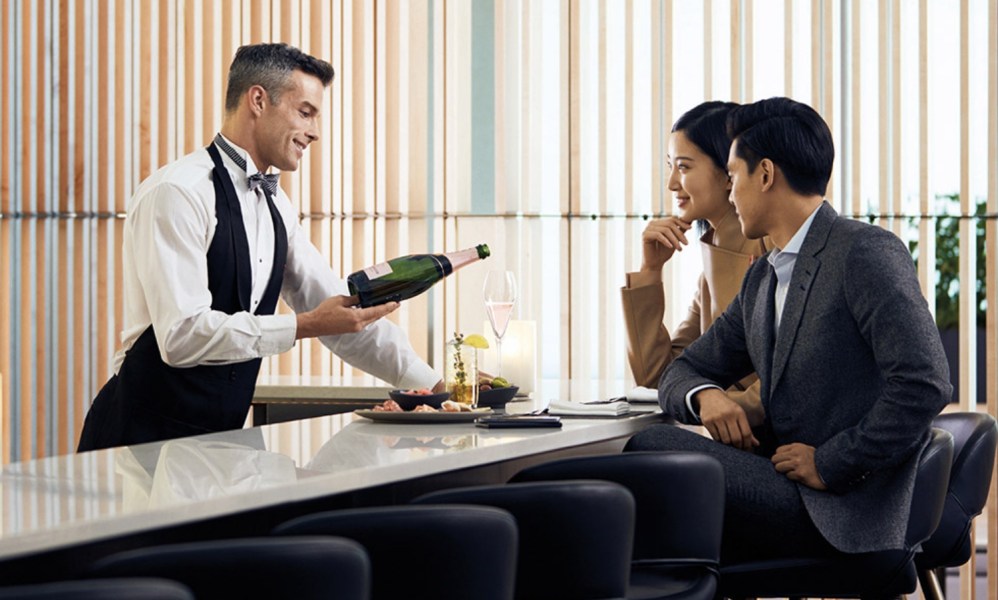 Make sure you save room for dessert, which includes a Salted Caramel Pot de Crème, Chocolate Tart and a daily selection of house-made ice cream. There's also the 'dessert in a glass', which is made with Bailey's, maple syrup and espresso.
On the wine front, the Air Canada Signature Suite lounge absolutely excels, with a line-up worthy of a leading Vancouver restaurant. Expect several wines from Canada's emerging Okanagan Valley region of British Columbia, including the sensational 2017 Mission Hill Vista's Edge Cabernet Franc and the 2014 Martin's Lane Pinot Noir.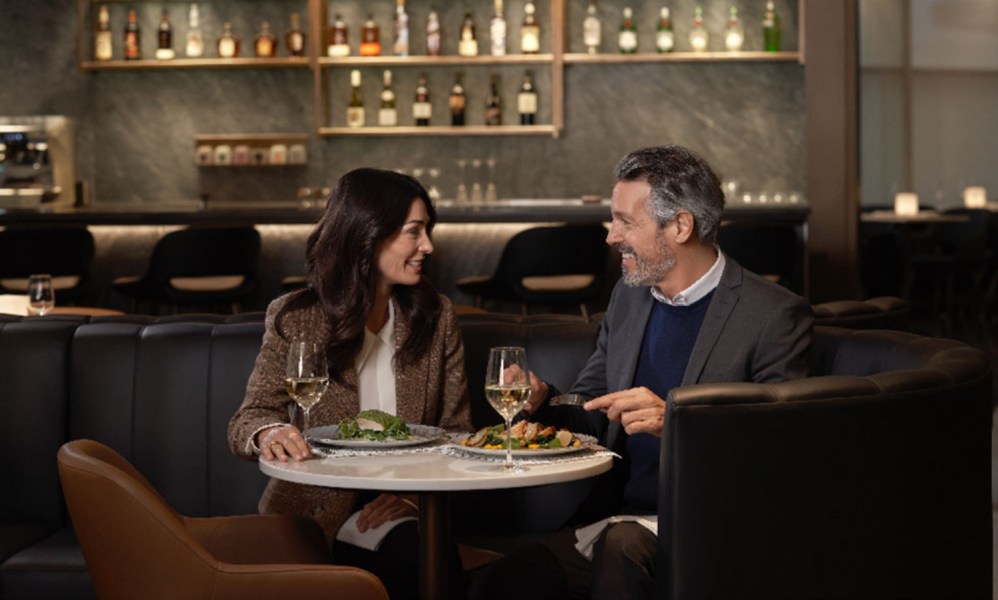 British Colombia's Similkameen Valley is also represented with the 2020 Clos du Soleil Chardonnay, while the house Champagne is the Moët & Chandon Brut Imperial and the Brut Rosé.
Alongside the food and wine, the Signature Suite also offers areas to relax in pre-flight and the interiors are courtesy of acclaimed Montreal-based Heekyung Duquette, who brought in loads of natural light to the lounge alongside Canadian style aplenty.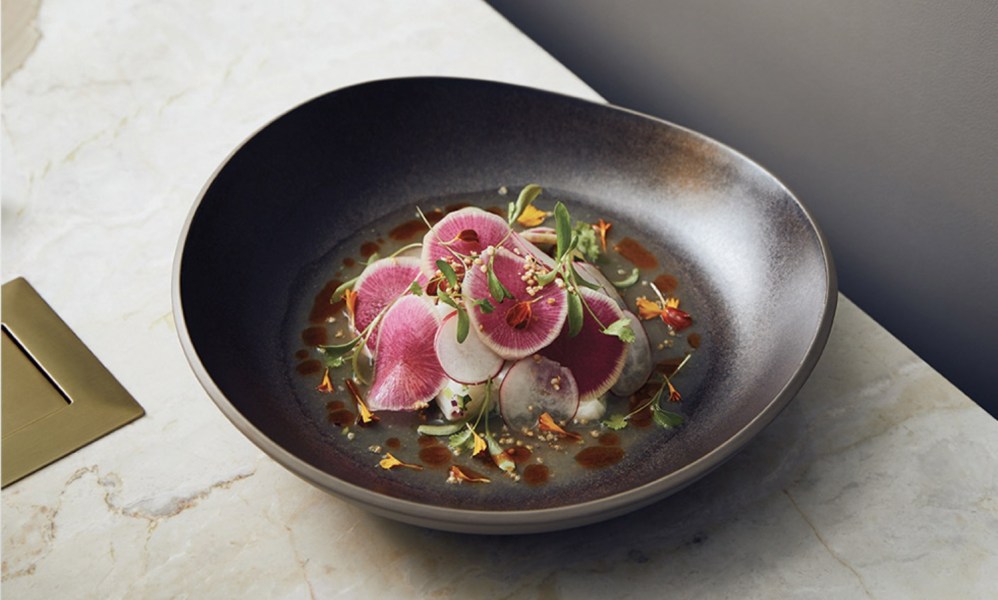 The lounge features floor-to-ceiling bronze panelling, bar tops made from local stone and a custom chandelier, while design is complemented by art from some of Canada's greatest talents, with contemporary furnishings "representing the pinnacle of craftsmanship and quality", according to the airline.
When it comes time to freshen up, expect an array of premium products, including luxury skincare amenities from Molton Brown.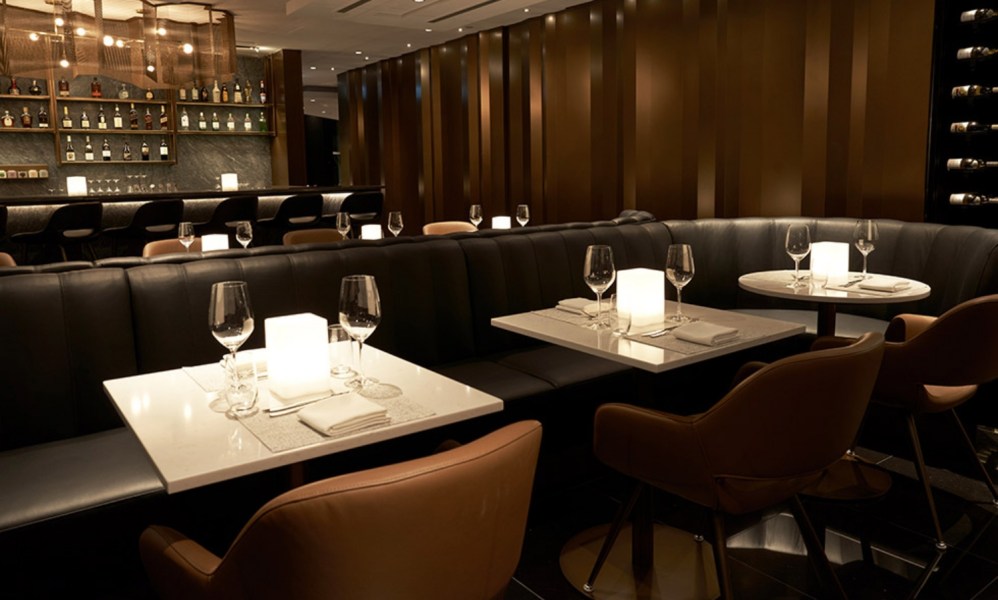 It all adds-up to an excellent pre-flight experience highlighted by some of the best airline lounge food you'll ever try.
The Air Canada Signature Suite is located next to gate D52 on the second floor of the international Maple Leaf Lounge at Vancouver International Airport and can be accessed through the same entrance.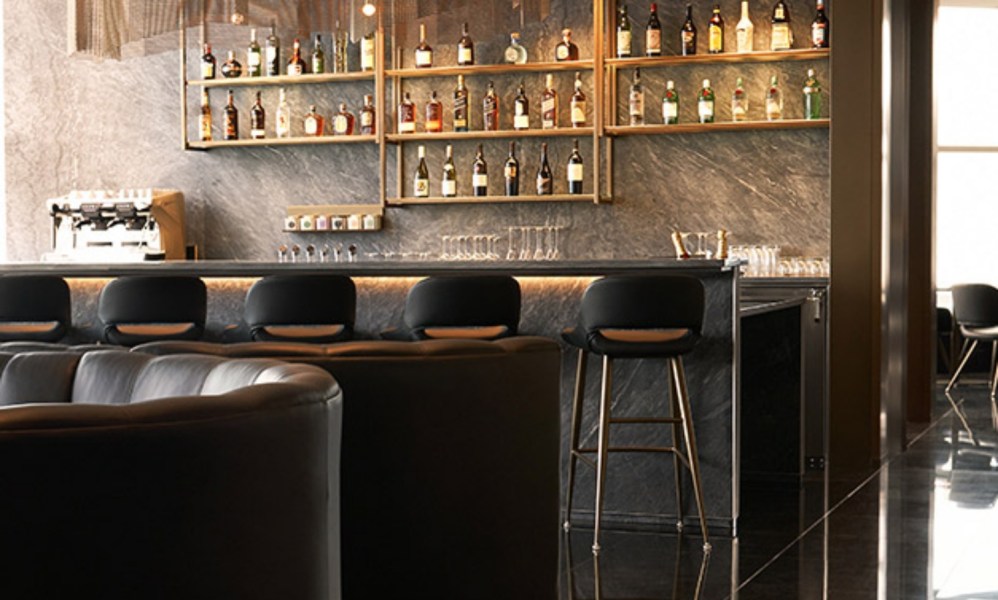 ESSENTIALS: GETTING TO VANCOUVER
The best way of getting to Vancouver, British Columbia in comfort and style.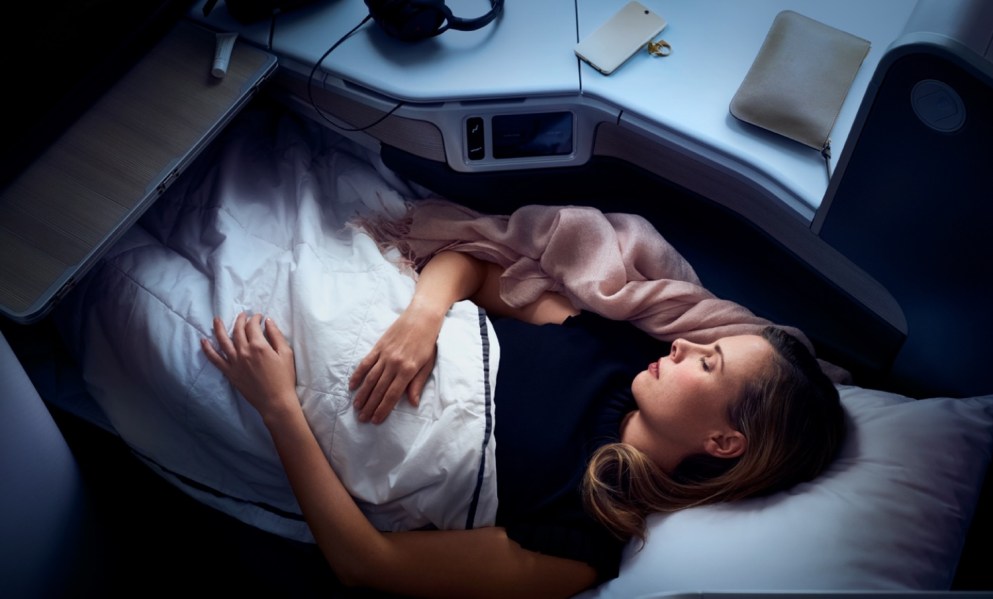 The brilliant Air Canada Business Class suite
AIR CANADA 'SIGNATURE SERVICE' BUSINESS CLASS
WAYFARER recommends flying to Vancouver in Air Canada's brilliant Signature Service Business Class, which ensures customers will receive priority service at every stage of the journey, including access to airport concierge services, expedited check-in and security clearance, priority baggage handling and preferential boarding.
Air Canada Signature Service is the carrier's end-to-end premium travel experience featuring the Air Canada Signature Class cabin, formerly known as International Business Class.
It is offered exclusively when flying to and from Africa, Asia, Australia, Europe and South America on board the carrier's mainline Boeing 787, 777 and Airbus A330 aircraft.
Air Canada Signature Service ensures a seamless airport experience with dedicated check-in counters, expedited security clearance, lounge access, exclusive boarding lanes, priority baggage handling and more.
On board, Air Canada Signature Class customers are treated to exclusive service and amenities, including premium food and wine.