Over the past decade, East London has truly come into its own and the area is home to some of the city's best bars, restaurants and importantly, hotels, including one of Wayfarer's favourites, Mondrian Shoreditch. James Wilkinson checks-in.
When it comes to East London, the area is firmly the British Capital's most happening place to be thanks to the fantastic amount of hospitality businesses – be they cafes, bars, restaurants or hotels – that are continuing to raise the bar.
One of the top spots is Mondrian Shoreditch, which offers an infusion of the brand's American flair and the location's buzzing atmosphere.
To find out what makes the property so impressive, Wayfarer Host and Editor-In-Chief, James Wilkinson, caught up with Mondrian Shoreditch General Manager, David Lockhart.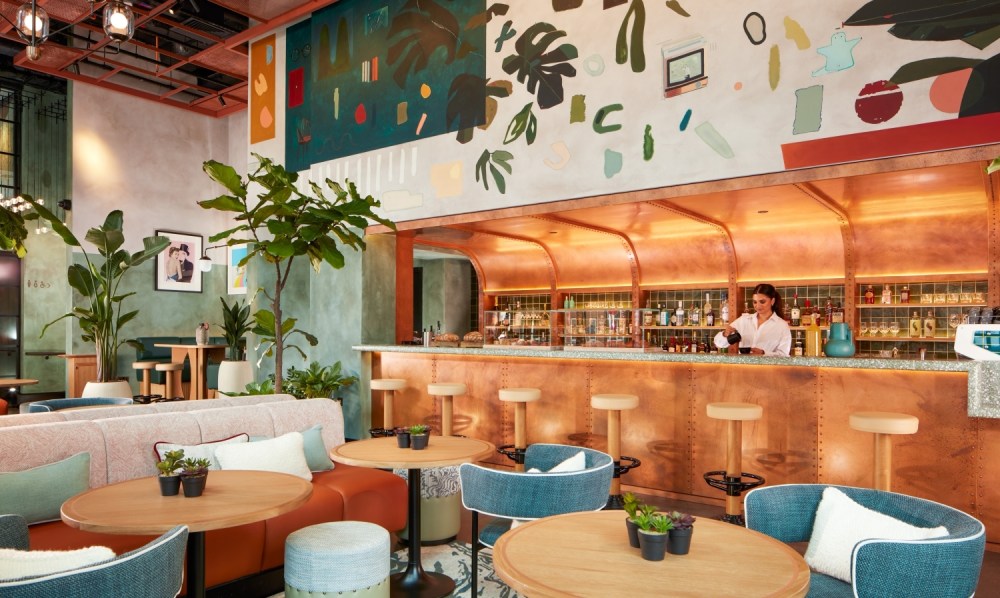 David, what makes Mondrian Shoreditch one of the British Capital's best lifestyle luxury hotels?
Located in Shoreditch, an area that captivates the energy and playful DNA of the Mondrian brand, the Mondrian Shoreditch embodies the style and heritage of this culturally rich neighbourhood and fuses together a diverse mix of art, food, cultural programming and great entertainment all under one roof.
We pride ourselves on our originality and being able to offer something that is exciting and fresh; the perfect extension to such a vibrant and exciting location. This to me – combined with great service – is the ultimate luxury experience in London.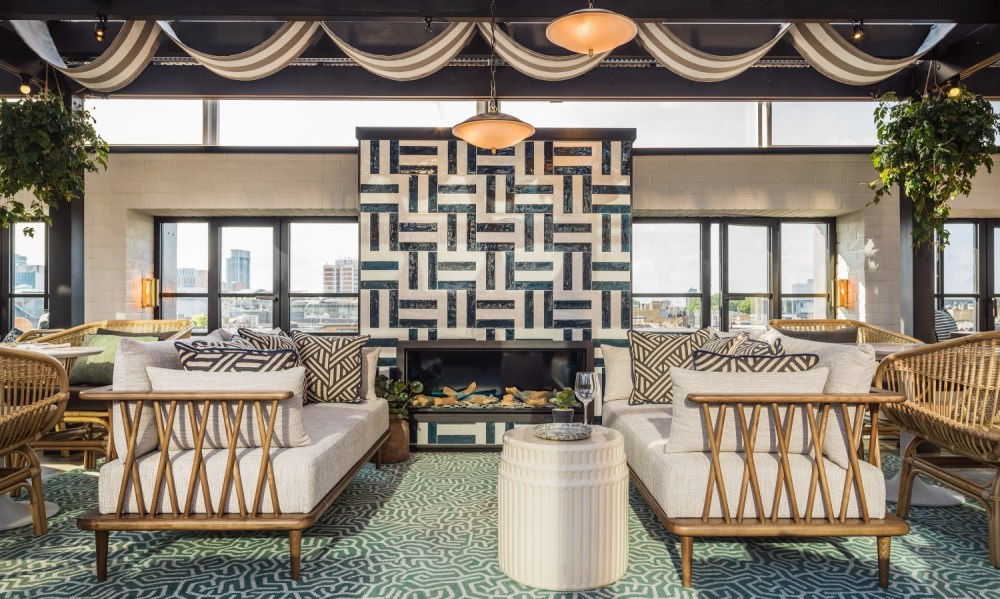 What makes the hotel so unique in your opinion?
Mondrian Shoreditch recognises the cultural vibrancy of its surroundings and elevates it – intertwining guest offerings with local highlights and the essence of East London.
We have created a small urban resort in the heart of the city, from our beautiful rooftop with a pool and sweeping views of our cityscape, to our state-of-the-art gym and wellness rooms, various dining options and a running programme of events with local performers and practitioners.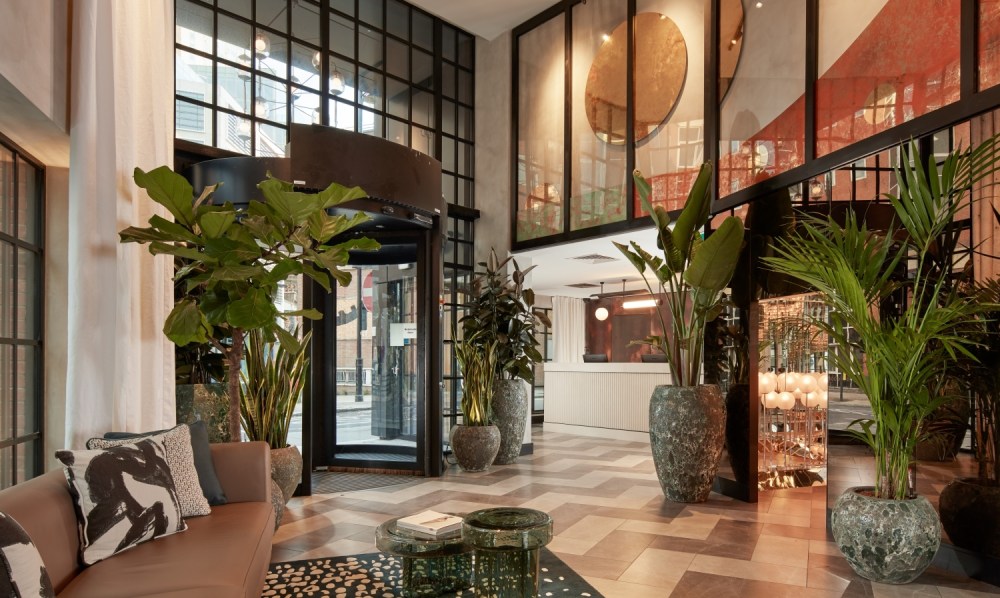 David, tell us about the stylish rooms and suites on offer.
We opened the doors of Mondrian Shoreditch in 2021 following a major overhaul and complete redesign by the award-winning London interior design studio Goddard Littlefair.
The 120-bedroom property – including 13 suites – is designed in line with the upbeat and individual spirit of Mondrian hotels. We have some fun new plans for the suites this year so watch this space.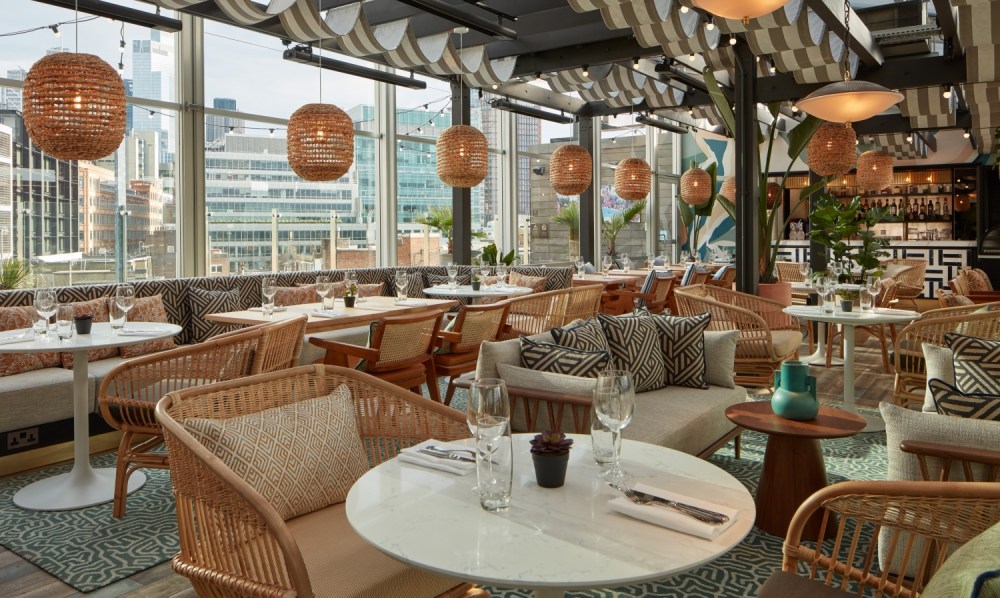 Tell us about the fantastic food and beverage on offer.
We have a host of enriching and elevated dining experiences at Mondrian Shoreditch. On the lower ground level is BiBo, the first London offering from world-famous chef Dani García. BiBo offers a Spanish kitchen serving tapas with courtyard seats.
Mondrian Shoreditch is also home to a new all-day café and cocktail bar, Christina's Shoreditch. Christina's Shoreditch only sources products from local independent suppliers (farmers, growers and community bakeries), start-ups and brands with social impact.
Hotel guests also have access to Laurel's On The Roof for breakfast, lunch and dinner, offering delicious Californian-inspired fare using only the freshest seasonal ingredients.
David, what's your x-factor at the hotel?
Our reception and lobby are playful and reflective of the Mondrian design portfolio, with significant artwork installations for guests to discover.
The double height ground floor bar showcases large-scale artwork hand-painted onto concrete by Fred Coppin and the rooftop bar dressed with striped and festooned shade structures really adds to the wow factor of the hotel.
For our first birthday last year we worked with British fashion designer Jack Irving, who has designed for the likes of Lady Gaga and Paris Hilton, to create a giant inflatable rocket installation symbolic of blasting the Mondrian into the future.
We also engaged local East London artist Martin Richman to create an abstract Christmas tree for us, enabling us to embed ourselves in the East London culture and heroic local talent where we can.
Another true x-factor feature would have to be our rooftop pool, which has incredible views of the city – a rare find in London!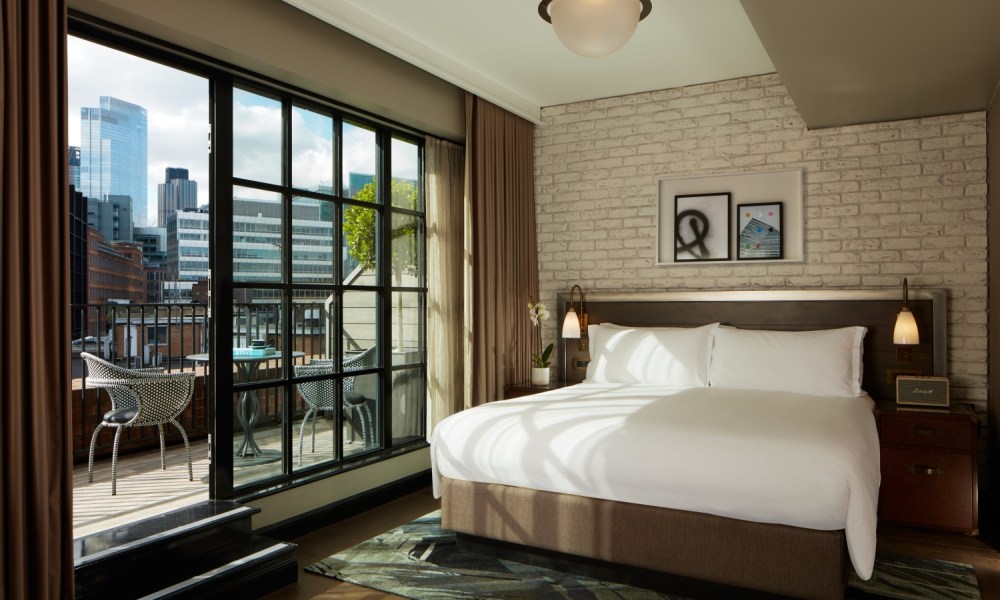 What are some of your favourite things to do in the area?
There is no shortage of great things to do. I love the Columbia Road Flower Market, which is on every Sunday, the retro and vintage finds on Brick Lane and the artisanal creations at Spitalfields Market.
East London is also home to some of the oldest pubs in London and you can't beat a pint of bitter on a Sunday afternoon with friends.
ESSENTIALS: GETTING TO LONDON
The best way of getting to London in comfort and style.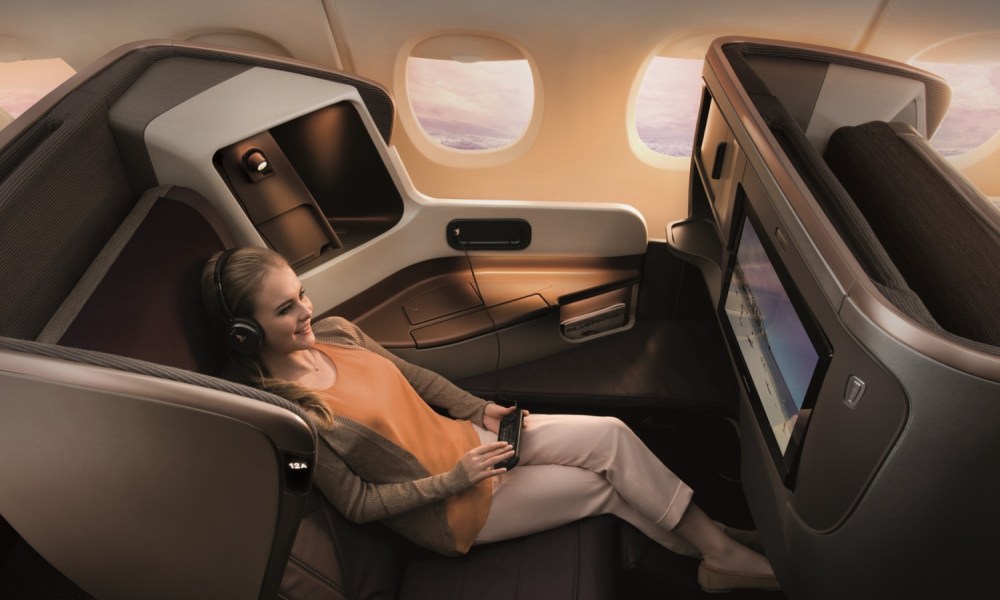 FLY SINGAPORE AIRLINES
Wayfarer recommends flying to London in Business Class on Singapore Airlines, which offers four daily flights to the British Capital.
Singapore Airlines operates several aircraft types to London, including the Boeing 777-300ER, the Airbus A350-900 and the Airbus A380-800.
On the B777 and A350, the signature Business Class seats offer two new seating positions, the Lazy Z, a cradling position that ensures your weight is centered and balanced when you're sitting down, and the Sundeck, a lounging position that extends the base and foot of your seat so you can stretch and rest your legs on the ottoman.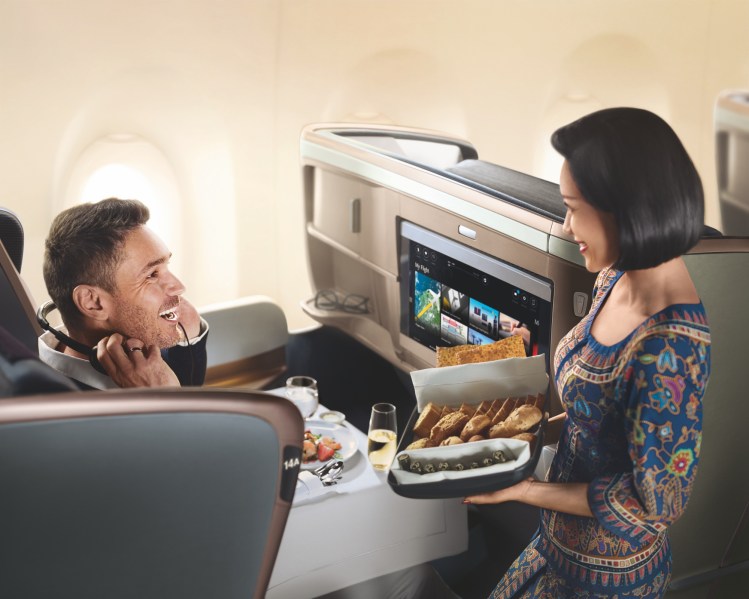 On flights to London, you can 'Book the Cook' and reserve your main course up to 24 hours before you fly, including creations by notable chefs from the carrier's International Culinary Panel. You'll dine in restaurant setting onboard with full table service, and wines to match the food and altitude.
There's free WiFi available for Business, First and Suites customers and alongside fantastic food, hospitality and comfort, find thousands' of hours entertainment on demand including new-release movies, TV shows, music, games and more.
Book your Singapore Airlines flights now at singaporeair.com