The Langham London has a rich history of being one of the British Capital's most luxurious hotels, thanks to the rooms, amenities and fantastic food and beverage on offer. Leading the team is Executive Chef, Berwyn Davies and to find out what's on offer, James Wilkinson sat down with him for an exclusive chat in London.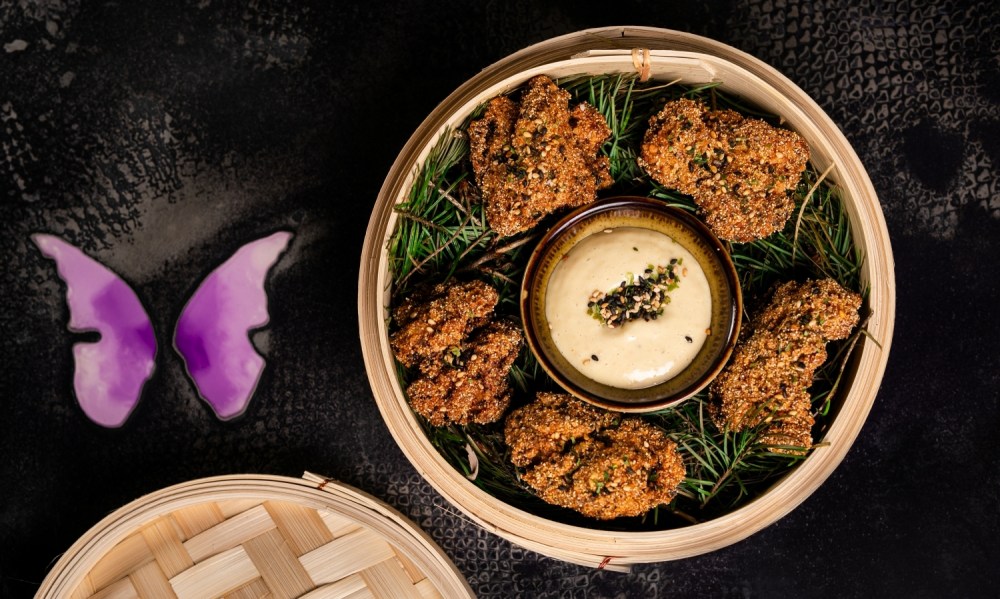 Berwyn, tell us what makes The Langham, London's restaurants so popular in your opinion?
The Langham London restaurants have gained popularity for several reasons. It's a combination of culinary excellence headed up by Michel Roux, diverse dining options and our ability to build our fantastic heritage –The birthplace of Afternoon Tea – while never sitting still and look at creating new and existing dining experiences for our guests.
The Good Front Room, our elevated Caribbean restaurant, and our partnership with Chef Angelo Sato for our Japanese inspired bar menu in Artesian are both testament to that innovative approach we have.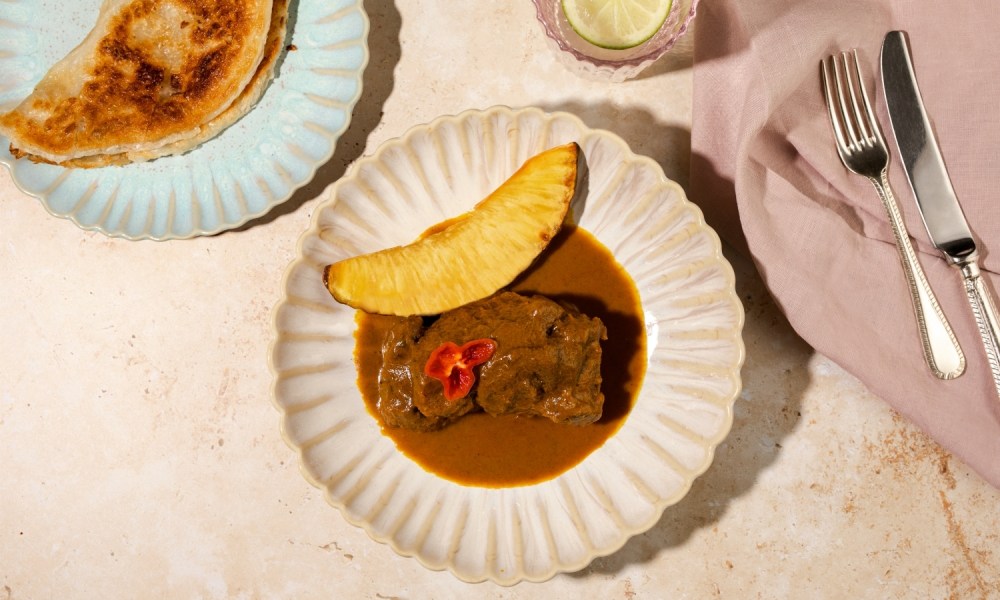 Then there is The Wigmore, our award winning pub that has become a firm favourite with both guests and the local community alike. Another string on our bow is our banqueting team that create phenomenal menus for events big and small, from exclusive private dining to lavish ballroom wedding menus for well over 100 persons.
Finally, it is also important that beyond our culinary excellence there is also a phenomenal team front of house that truly delivers a 5-star experience to all of our guests. It's the care and attention we apply to everything we do (and deliver consistently) that sets us apart and makes The Langham, London a hugely popular destination.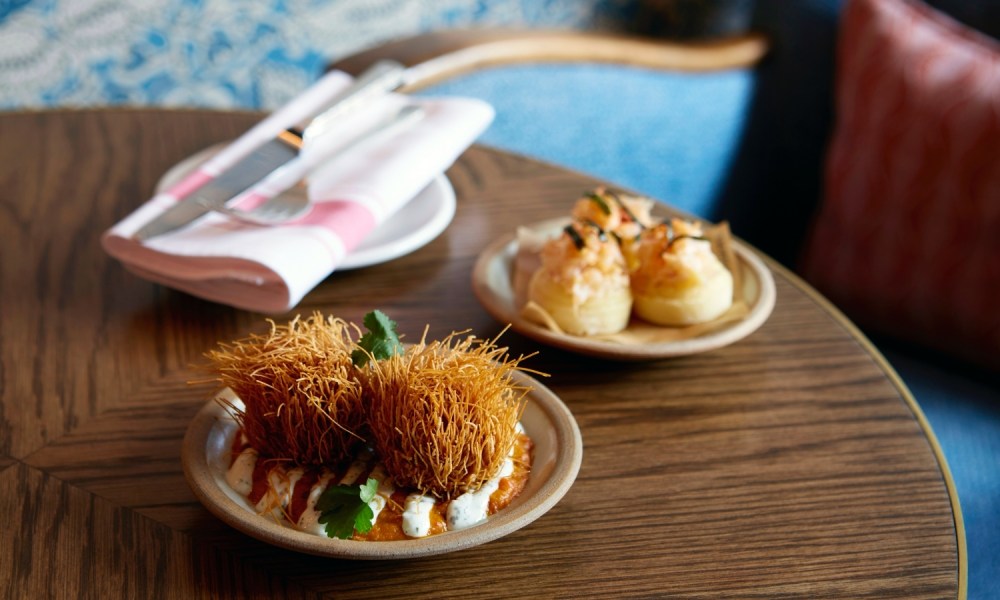 What are your highlights of each restaurant?
Palm Court is the beating heart of the hotel and operates around the clock, from breakfast through to dinner. It never ceases to amaze me how the teams seamlessly transition from one service to another. Afternoon Tea, a quintessentially British tradition, is something we take huge pride in and really strive to do better than anyone else in London.
With patisseries and sandwiches that evolve throughout the seasons we always aim to highlight the best ingredients when they are at their prime, which makes for the most flavoursome cakes and sandwiches. Did I mention the phenomenal freshly baked scones? Truly one of a kind! Combine all this with the lavish interiors of the restaurant and attentive service and you can see why this is an experience that should never be missed.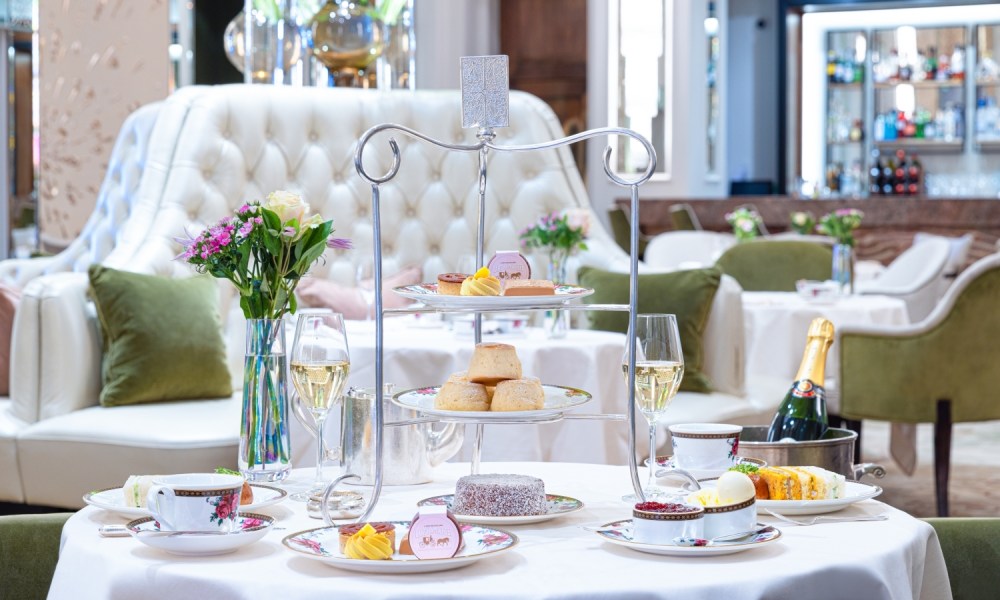 The Good Front Room is our most recent new venture. Opened as a result of Chef Dom winning the TV programme 'Five Star Chefs' (now available on Netflix) this was a hugely exciting project to be involved in. One of the memorable parts of the process was actually all the work that went into preparing for launch. This is a type cuisine that, until now, had never been scene in an upscale environment.
With that in mind, there was a certain learning curve to fully understand the cuisine, get to grips with all of the ingredients and deliver a menu that would remain authentic but would perfectly sit in an environment such as The Langham. I thoroughly enjoyed the entire process, from tasting new products, purchasing to finding the perfect crockery not to mention being involved with visually and transforming Palm Court restaurant into The Good Front Room for dinner service.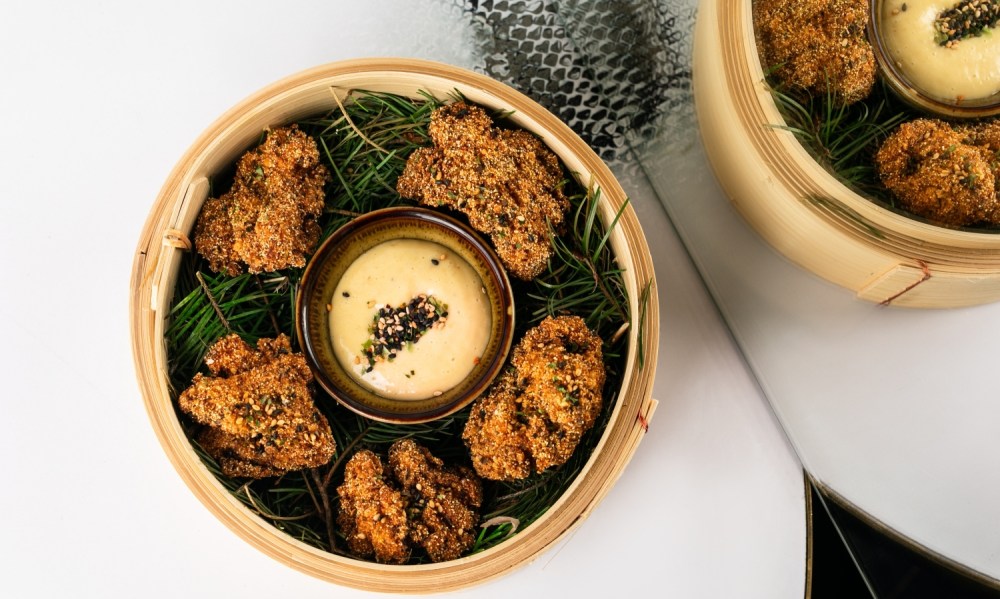 Angelo Sato at Artesian. The Japanese inspired menu we offer in Artesian is such a cool concept. The menu is not the biggest but delivers a lovely collection of small plates and bar bites that work so well and matches up perfectly with the amazing cocktails they are known for. Bar menus are at times a bit overlooked and similar from place to place, its great we are able to offer something that is just a bit more creative. My biggest highlight here is the Chicken Karage… I am known for stealing a piece on a daily basis. It's incredibly tasty and hits the spot every time!
The Wigmore is a well-oiled machine, for such a small kitchen they produce super tasty food 'en masse'. It's all about British pub classics, wholesome food with the best ingredients and perfect execution. It's a nice kitchen to go to when checking-in on the chefs during service and stealing some of the XXL Cheese and Mustard toastie (the best in London – take my word for it). Ideal to refuel my energy tank, just need to keep an eye on my daily calorie intake.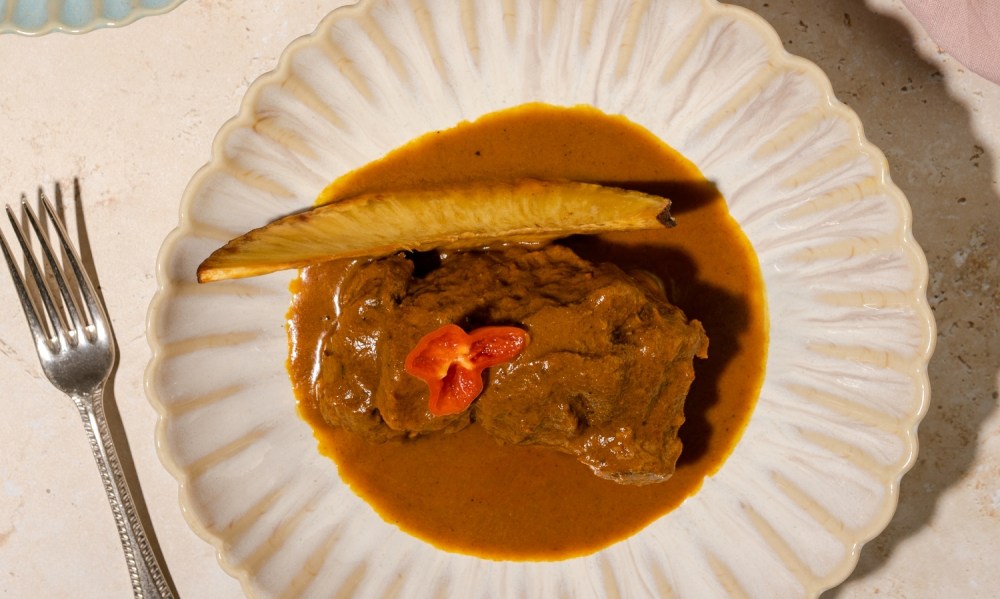 What are some of your favourite year-round ingredients to use across the restaurants?
The first couple of ingredients that come to mind are smoked chicken and scallops. Smoked chicken is great ingredient and is hugely versatile which it why we use throughout the hotel. In The Wigmore we use it to prepare the smoked chicken croquettes. The carcass is ideal for making stock basis for béchamel. We also like to use it in Palm court for afternoon tea where it stars in the coronation chicken sandwich and we use it in banqueting for salads.
This being said, hand dived Scallops have to be my all-time favourite ingredient. I always imagine the divers going to the seabed and collecting them. It has to be the best and finest foraged ingredient out there. We really like to feature scallops in banqueting kitchens, as it's a real 'celebratory' ingredient and I also like to use it as part of our festive menus at the hotel.
ESSENTIALS: GETTING TO LONDON
The best way of getting to London in comfort and style.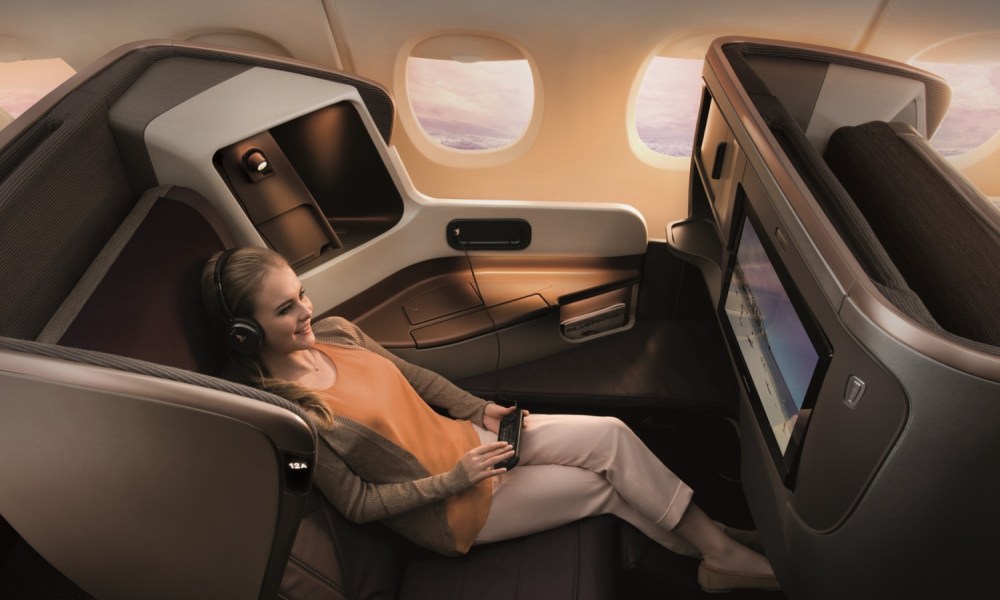 FLY SINGAPORE AIRLINES
Wayfarer recommends flying to London in Business Class on Singapore Airlines, which offers four daily flights to the British Capital.
Singapore Airlines operates several aircraft types to London, including the Boeing 777-300ER, the Airbus A350-900 and the Airbus A380-800.
On the B777 and A350, the signature Business Class seats offer two new seating positions, the Lazy Z, a cradling position that ensures your weight is centered and balanced when you're sitting down, and the Sundeck, a lounging position that extends the base and foot of your seat so you can stretch and rest your legs on the ottoman.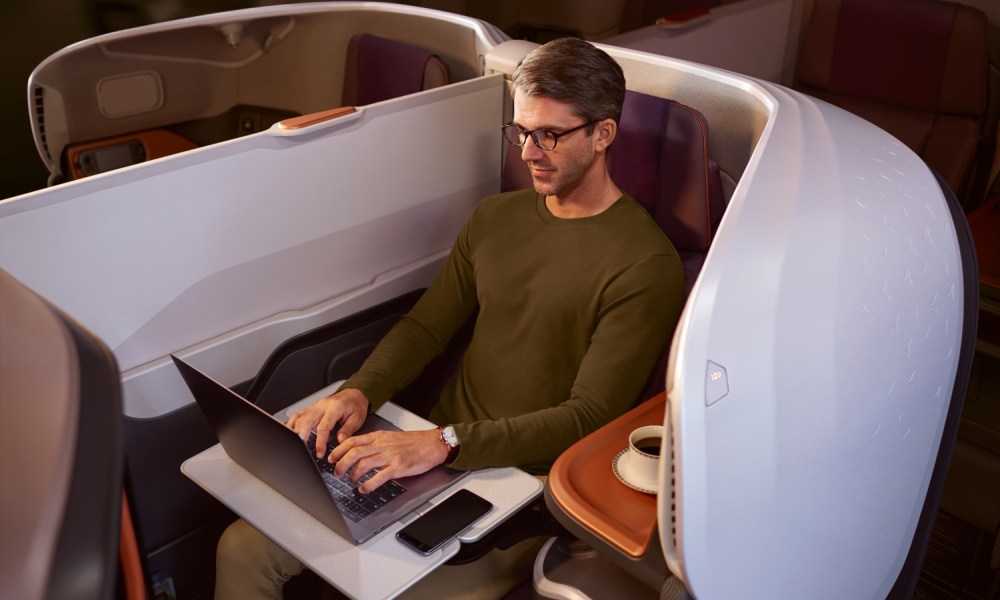 On flights to London, you can 'Book the Cook' and reserve your main course up to 24 hours before you fly, including creations by notable chefs from the carrier's International Culinary Panel. You'll dine in restaurant setting onboard with full table service, and wines to match the food and altitude.
There's free WiFi available for Business, First and Suites customers and alongside fantastic food, hospitality and comfort, find thousands' of hours entertainment on demand including new-release movies, TV shows, music, games and more.
Book your Singapore Airlines flights now at singaporeair.com