Virgin Australia business class guests, frequent flyers and other travellers now have access to a new venue at Brisbane Airport's International Terminal operated by No1 Lounges.
The My Lounge – Home of Virgin Australia is located airside at the International Terminal and follows on from No1 and Virgin's successful partnership with The House lounges in Sydney and Melbourne, which opened in 2018.
Virgin Australia Group Chief Executive Officer, Paul Scurrah, said the opening of My Lounge was significant step forward for the company given Brisbane is the largest base for the airline's international operations.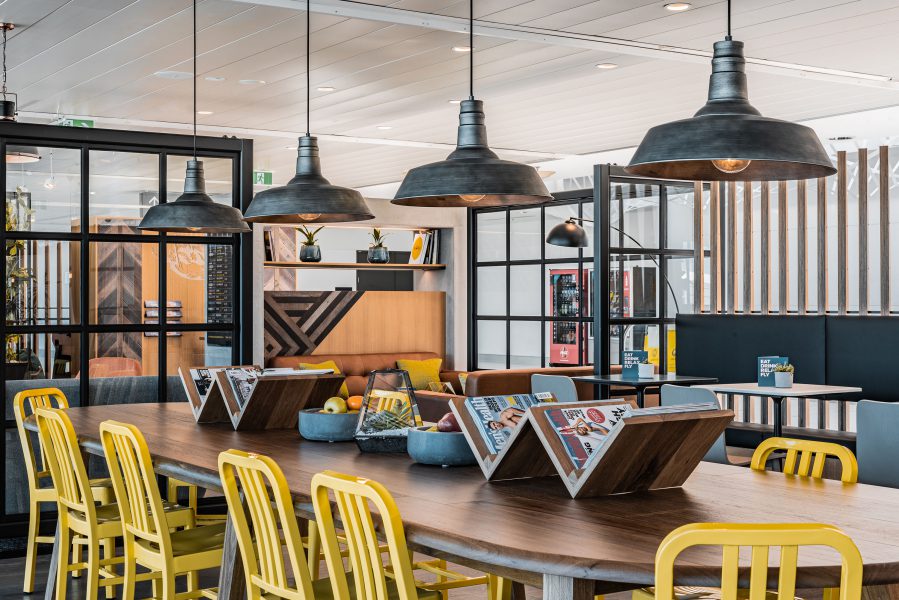 The new My Lounge at Brisbane Airport is ideal for both business and leisure travellers
"We have strong business and leisure markets on flights from Brisbane and getting the lounge experience is important," he said.
"We're always looking for ways to make travelling easier and more comfortable for our guests and we know they're going to love the convenience of being closer to their departure gate so they can spend more time relaxing in this fantastic lounge before their Virgin Australia flight," Scurrah said.
The lounge, located near gate 77, was constructed in an open-plan layout and features a range of seating areas from dining tables to casual bench-style seats and sofas.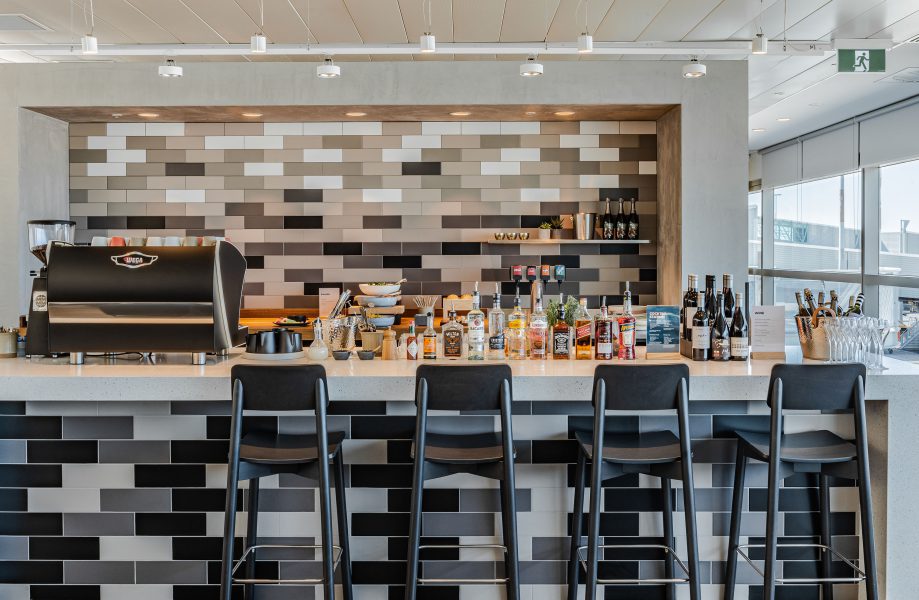 Expect a very decent flat white at the new My Lounge at Brisbane Airport's International Terminal
There are a range of locally-sourced dishes available in both snacks and main dish formats which will rotate on a monthly basis, from mac and cheese to pulled pork, miniature pies of the day (look out for the chicken and brie), salads and soups.
Guests will also find a very decent wine list, barista-made coffees and make-your-own cocktails such as Aperol Spritz and Virgin Australia's signature 'Flamingo' concoction.
My Lounge also features runway views, a selection of newspapers and magazines, free WiFi, showers, televisions and an area for kids complete with PlayStation4 and a foosball table.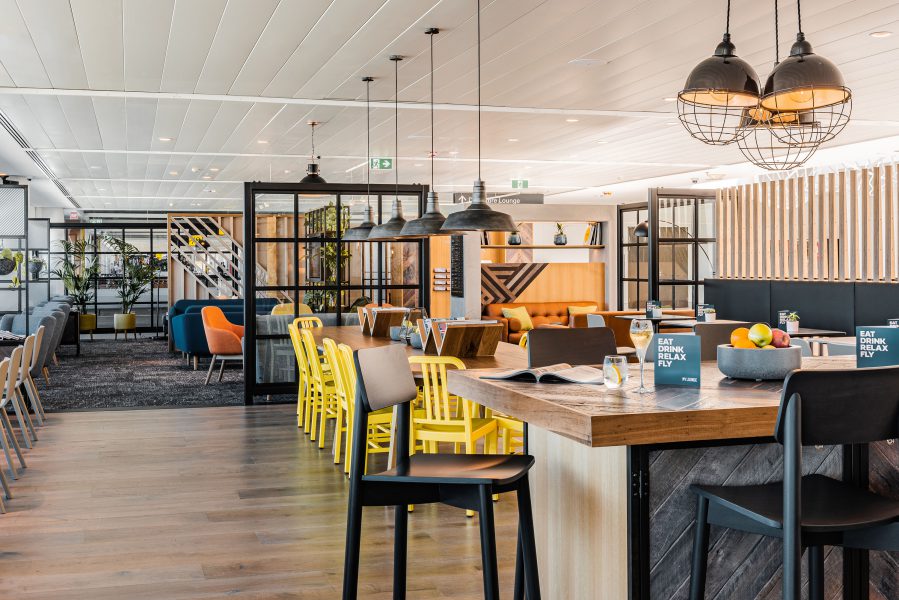 Whether you are working or relaxing at the new My Lounge, you'll find it spacious and quiet
"We are delighted to be bringing our innovative social lounging concept to Brisbane," said No1 Lounges Chief Operating Officer, John Upton. "Situated by the departure gates, My Lounge redefines convenience, meaning thousands of passengers, regardless of the airline they are travelling with or the class of ticket they hold, can eat, drink and relax in style before making the short walk to the departure gates to fly off overseas."
Access is complimentary and guaranteed for all eligible Virgin Australia Business Class guests, and Platinum and Gold members of the Velocity Frequent Flyer Program, as well as Virgin Australia Lounge Members travelling to New Zealand.
Checked-in passengers from other airlines will also be permitted to use the lounge on a pay-per-use basis for up to three hours. Guests can pre-book access online for AUD$60 or in-person on the day of travel for AUD$70.