Virgin Australia is set to resume domestic flights on 17 more routes, a move which will take travellers to just under 30 local destinations by early August.
The announcement today (July 2) came alongside the launch of a massive sale by the airline, with Virgin Australia offering 125,000 domestic fares from AUD$69 one way.
"Travel is back on the agenda for many Australians and we're happy to be able to resume flights to a number of holiday destinations in Queensland, Northern New South Wales and the Northern Territory," said Virgin Australia Group Chief Commercial Officer, John MacLeod.
"As borders begin to re-open, we also want to ensure we have great value flights available for guests to book their next trip.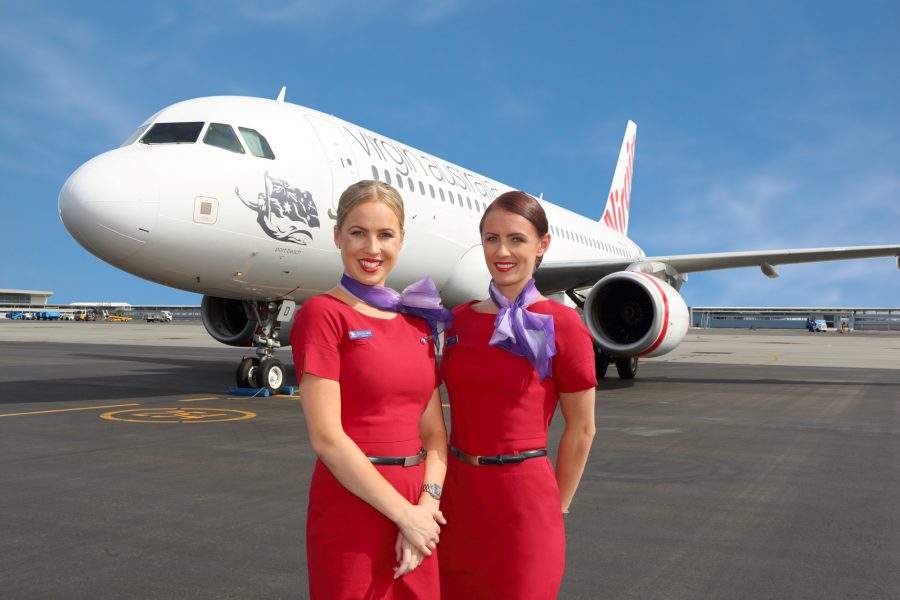 Virgin Australia is resuming flights on 17 more routes
"We're pleased to have continued our collaborative effort with the Federal Government to re-introduce some services as we start to see confidence return, and as each State and Territory comes closer to finalising their plans for the easing of restrictions and the reopening of borders.
"Many of our aircraft have been parked and our teams are preparing them to return to the skies, and with the increase in flights we're announcing today, we're looking forward to serving our guests as they travel to visit family and friends, or take a well-deserved break," he said.
Virgin Australia has kept airfares low and lead-in one-way economy class tickets on the routes announced today include Sydney-Ballina start from $89, Brisbane-Newcastle from $119, Brisbane-Proserpine and Adelaide-Sydney both from $135, and Sydney-Hobart from $139.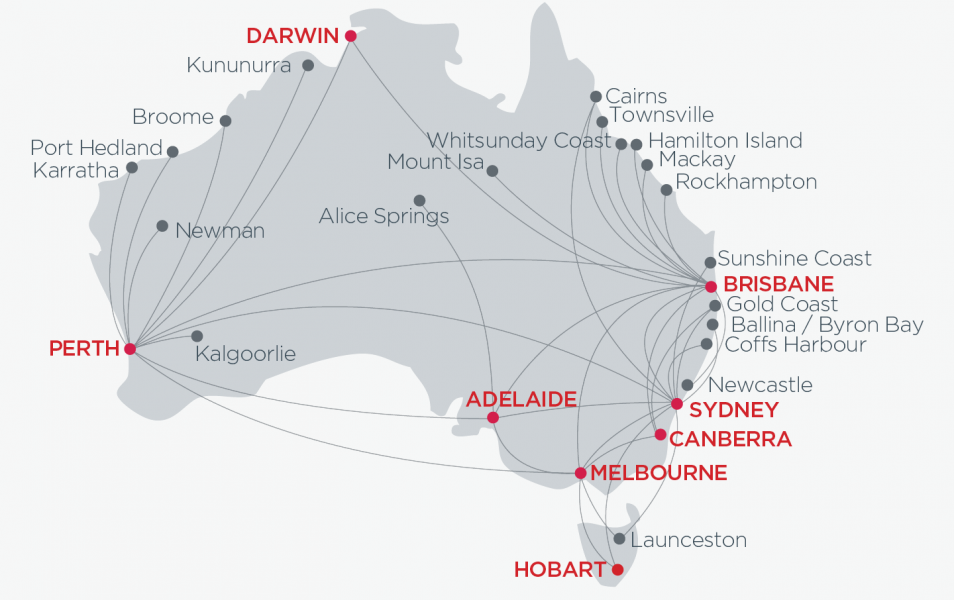 Virgin Australia's July 2020 route map
The launch of cheap tickets (including Sydney-Ballina from $69 and Canberra-Gold Coast from $129) today marked the return of the 'Virgin Australia Happy Hour sale', which MacLeod said was a win for travellers as the tourism industry begins to see signs of recovery with state and territory border restrictions starts to ease.
"Virgin Australia is here to stay and we're grateful to our customers for their continuing support," he said. "With travel restrictions starting to ease, we thought we would celebrate by bringing back Happy Hour and offering some great value fares along with our much-loved service.
"We know that Aussies are getting itchy feet and are eager to explore the country so this sale makes it easy for customers to plan and book their trip, as well as supporting our local tourism industry," MacLeod said.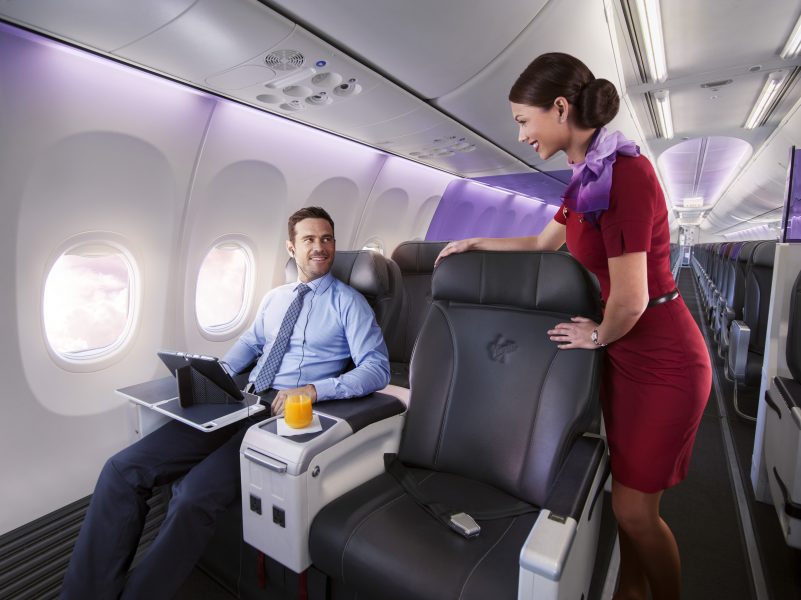 Virgin Australia's popular Boeing 737-800 Business Class cabin
A range of Business Class fares are also on sale, including Coffs Harbour-Sydney from $250 and Sydney-Gold Coast from $299.
The airline said it was waiving any applicable change fees for bookings made between today and September 30, 2020, including unlimited changes to booking dates.
Virgin Australia has also introduced additional safety and wellbeing measures to minimise risks associated with COVID-19, and to help guests feel comfortable and confident when flying.
The airline said the new measures, which have been developed in collaboration with other Australian airlines and airports as part of the Australian Aviation Recovery Coalition include pre-departure health screening, contactless check-in, sequenced boarding and disembarkation, and more frequent cleaning and hygiene procedures.