Virgin Australia has celebrated the arrival of the carrier's first fuel-efficient Boeing 737-8 and inside it, eagerly awaited, all-new Business Class and Economy cabin interiors.
With the arrival of the Boeing 737-8, Virgin Australia has also revealed its plans to refresh the interior cabins on the airline's remaining Boeing fleet, as part of an investment of approximately AU$110 million to improve the flying experience for customers.
Highlight features of the new Boeing 737-8 cabin interior, include in-seat power for all Business Class and Economy seats and larger overhead lockers, with capacity to stow up to 50 per cent more carry-on baggage, although individual guest carry-on luggage limits will not increase.
Up the front, guests can expect wider Business Class seats, which also feature leg rests with extendable footrests, storage compartments, tablet/device holders and water bottle holders.
There's also a new Economy seat design, featuring a ribbed backing to elevate comfort and ergonomics, alongside a personal tablet/device holder for all Economy seats, making it easy to view Virgin Australia in-flight entertainment, movies and TV shows.
The interior refresh and product upgrade across Virgin Australia's remaining Boeing fleet will commence later this year, with the work set to be complete in the next two years, subject to operational requirements.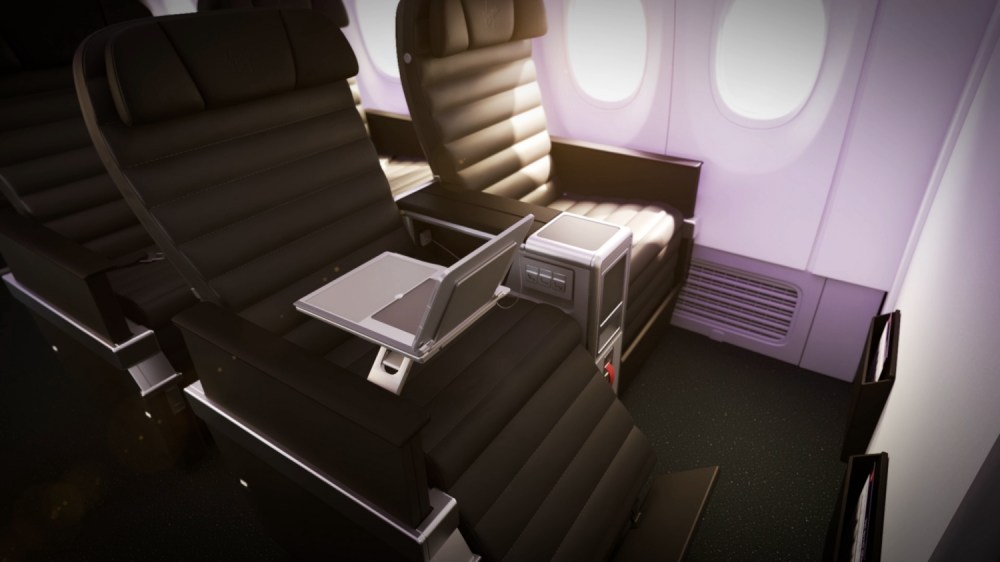 The upgrade includes of the existing fleet includes the installation of in-seat power for all Business Class and Economy seats; the installation of new Business Class seats, consistent with the new Boeing 737-8 aircraft; and the installation of new or refreshed Economy seats, with seat design to be consistent with the new Boeing 737-8 aircraft.
Virgin Australia will also introduce in-flight WiFi and complimentary in-flight entertainment (via a guest's own personal device) to majority of remaining fleet.
An entirely new seat configuration will also be rolled out through the introduction of a new design cabin divider between Business Class and Economy.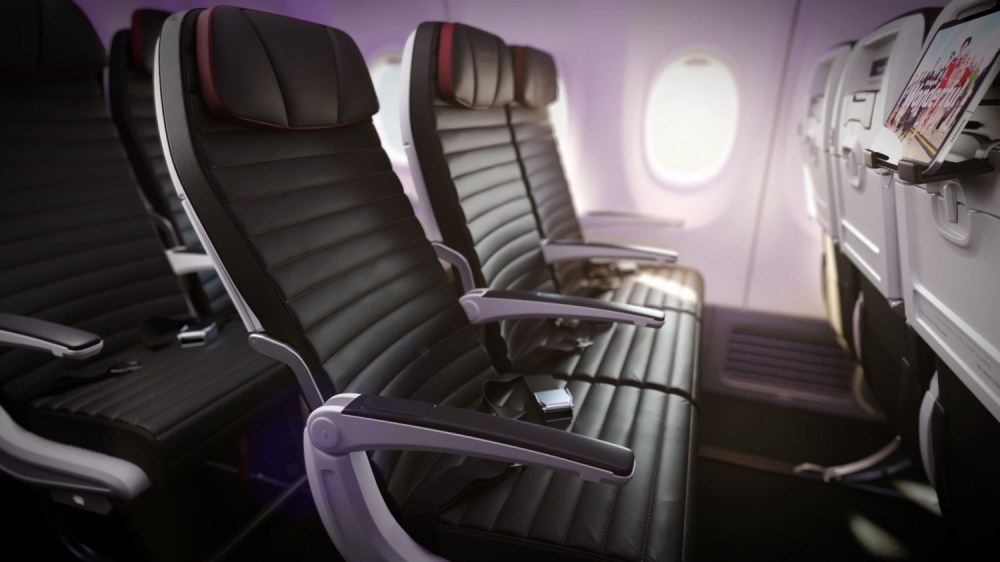 The new divider will allow for greater floor space in the Economy cabin and the subsequent installation of between six and 12 additional Economy seats.
The refurbishment will also include the replacement of one Economy X row with Economy seating on all Boeing 737-800 aircraft.
Once the cabin refresh program is complete, the unified in-flight offering will deliver more seats for travellers and a consistent guest experience across all flights operated by Virgin Australia Boeing 737 aircraft.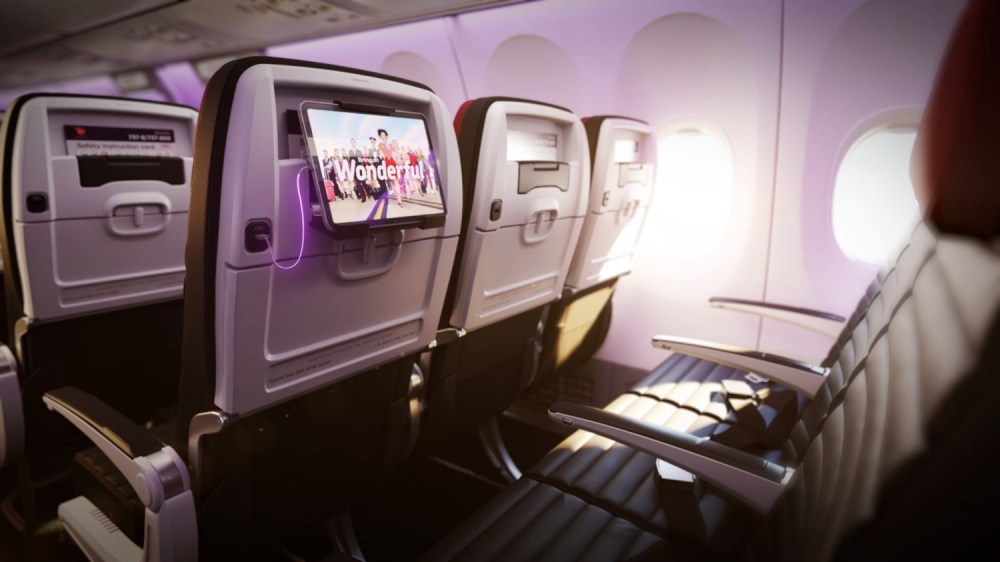 "In 2021 we introduced a prototype cabin interior on two Boeing 737-800 aircraft, and over the last couple of years we've been able to obtain feedback from our guests, which enables us to enhance our entire Boeing fleet with the features that are most important to them," said Virgin Australia Group Chief Customer and Digital Officer, Paul Jones.
"We've always said that we are a business that listens to its customers, and this is a testament to that.
"If you look at the business community, what matters most to them outside of network schedule is in-seat power and in-flight WiFi, so I'm really excited that will feature on the majority of our fleet.
"There's also a huge number of customers who fly with us for leisure who value in-seat power for a different reason – powering devices to keep their kids entertained, or streaming and bingeing on the latest must-see shows.
"With the reconfiguration of our cabin interior, we are also able to add more seats to the market without changing the legroom experience, providing Australian travellers with even more choice and great value airfares as well as a consistent in-flight experience," he said.
Fresh from the Boeing factory in Seattle, the Boeing 737-8 aircraft marks an exciting new milestone in the transformation of Virgin Australia with its fleet renewal program well underway as the airline continues to work towards its net zero emissions target by 2050.
The first new jet this week is one of 33 fuel-efficient Boeing 737-8 and 737-10 aircraft Virgin Australia has on order, with more fuel-efficient aircraft set to be delivered in the coming months.