United Airlines is now offering a taste of Bondi onboard the carrier's Australian flights thanks to a new partnership with one of Sydney's top new brews.
The American carrier now serving Beach Beer Bondi XPA, one of Australia's newest craft beers, on all flights between Sydney and San Francisco and Los Angeles and the brew is proving to be a winner.
United is the first United States airline to offer the boutique brand onboard its flights and it will be available for customers through March 2022.
United's Vice President of Marketing and Loyalty and President of MileagePlus, Luc Bondar, said the carrier was the only airline that maintained passenger service between Australia and the United States with daily flights during the pandemic, repatriating Australians and supporting essential travel.
"United flies the most to Australia among all U.S. carriers and this partnership is an example of what good mates do," the Australian expatriate said.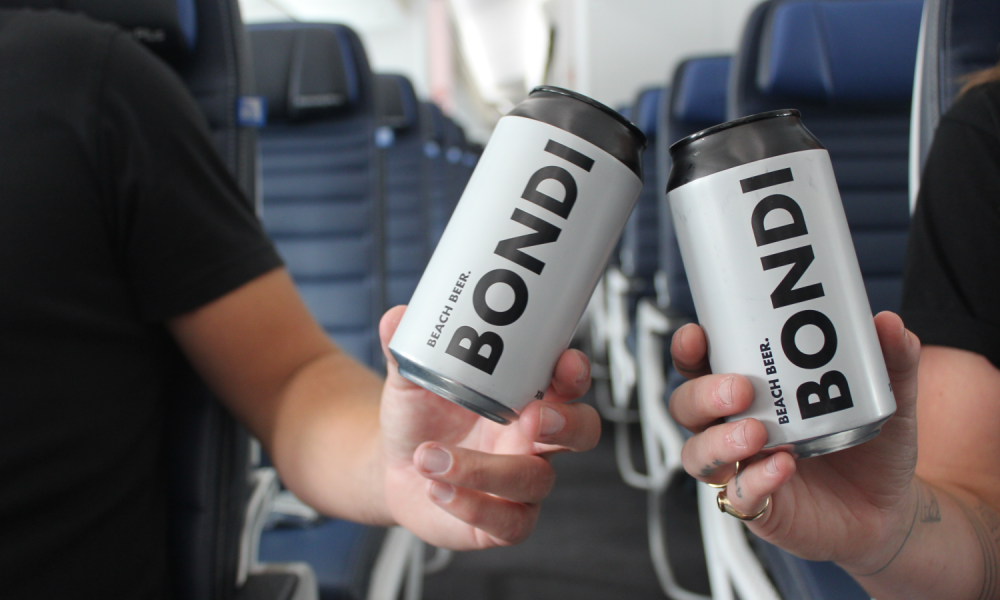 "We are deeply committed to the Australian market and today's announcement to support a local Aussie start-up brewer is a celebration of that loyalty."
United also recently announced this week a new partnership with Virgin Australia Group that will add even more flight options for customers.
Beginning early 2022, United customers can access convenient one-stop connections to Australia's top destinations while enjoying the benefits of MileagePlus membership and more
Beach Beer Bondi XPA, the brand's flagship beer, is an extra Pale Ale full of floral, fruity, stoney goodness perfect for sipping in the sky while dreaming of the beach.
The beer is brewed with a special yeast sourced from United's hometown, Chicago, accenting the hop aroma while also keeping it balanced, crisp and dry.
United currently operates daily nonstop flights between Sydney and San Francisco and Los Angeles with Boeing 777-300ER aircraft kitted out with the airline's brilliant Polaris Business suites onboard.