Air New Zealand has launched its all-new baggage tracking feature to all app users from this week (18 Sep).
Customers travelling on the airline's domestic and international services will now be able to track the last recorded status of their bag as it makes its way through the airport processing system, onto the aircraft, and finally, arrives at its destination.
After making the case for a successful pilot of the programme in April this year, Air New Zealand is pushing the feature to all app users, giving them peace of mind that their luggage is on the journey with them.
Air New Zealand Chief Customer and Sales Officer, Leanne Geraghty, says launching baggage tracking is all about making travel more seamless for its customers.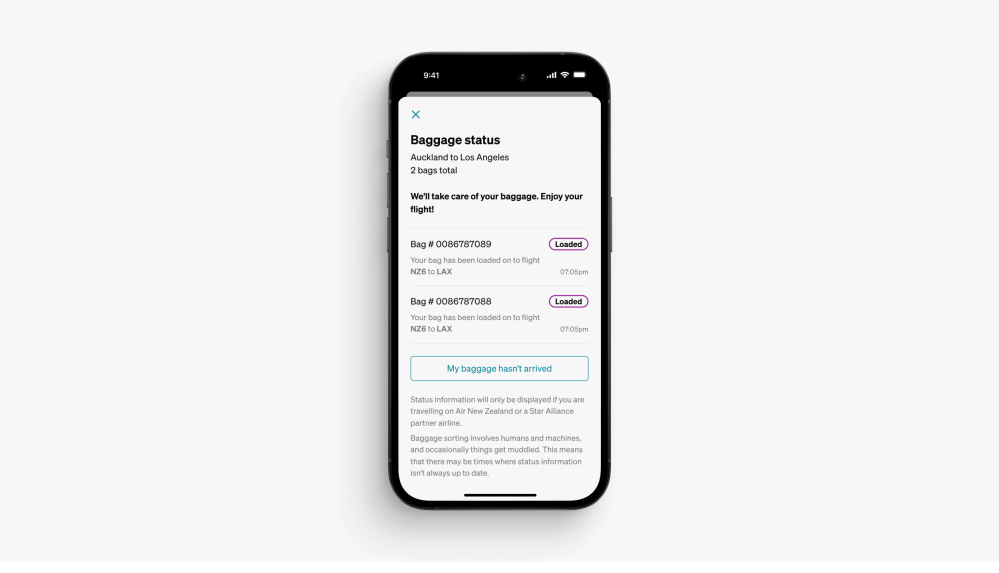 "We're always listening to our customers to understand how we can make their journey with us as smooth as possible," she says.
"We heard from them that being able to track their bags' location would make their experience even more stress-free, so we quickly began making that customer request a reality.
"Since April, over 8,000 customers have successfully tracked their checked in baggage in our trial phase with the in-app feature. We've had overwhelmingly positive feedback from customers who have tested the feature too.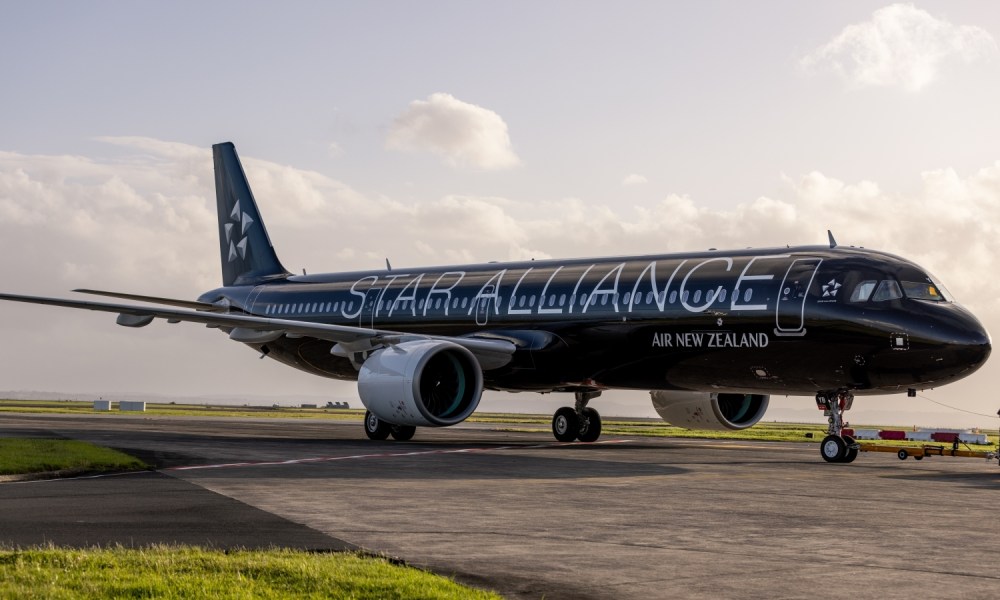 "What's more, in the unlikely event of your baggage taking a detour, the app now provides customers with the ability to report delayed or damaged baggage, as well as monitor the status of an existing report further simplifying the reunification process and allowing customers to easily monitor their bags' delivery.
"Customers can also submit a report via our website and receive updates on their claim status by email," she says.
The Air NZ app baggage tracking feature has been successfully piloted by 25 percent of domestic customers and five percent of international customers after its launch in April.
The baggage tracking feature is now accessible in the Air NZ app, available for download on both iOS and Android devices.