Stylish Swedish brand Fjällräven, the largest privately owned outdoor brand in the world and was founded in the 1960s by Åke Nordin, has released brand new, bigger sibling to the Kånken family, the Kånken Weekender.
This 30L Kånken is the perfect companion for those who need some extra room in their bag for a weekend away and inspired by the classic duffel bag, the Kånken Weekender can be carried in three ways: as a simple hold-all, a crossbody bag, or as a backpack by turning it on its side and using the padded shoulder straps.
It stays true to Kånken's iconic design with its heavy-duty handles, zippered front pocket and hardwearing Vinylon fabric.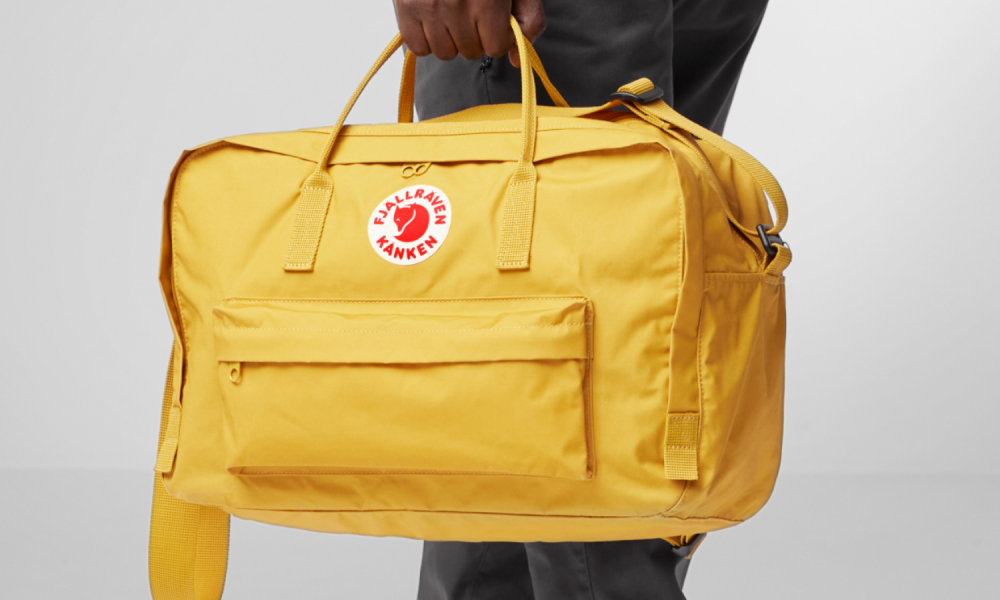 But the Weekender takes Kånken to new heights with its spacious main compartment and a front compartment that expands or collapses depending on your packing requirements – use it for shoes, a towel or to keep laundry separate from the main compartment.
Available in six colours – Frost Green, Ochre Yellow, Black, Wine Red, Purple and Navy Blue – the new Kånken Weekender is a multi-talented companion for weekend trips or days on the move.
Available exclusively on Fjällräven's website, with fast delivery options, and in-store in Sydney and Melbourne, the new Kånken Weekender priced at AU$354.95.