Air New Zealand revealed its seven new cabins in Auckland this week and the result is nothing less than brilliant, as James Wilkinson discovers.
The next generation of cabins aboard Air New Zealand's upcoming fleet of ultra-long haul Boeing 787 Dreamliners will have a firm focus on comfort and sleep and here's what you can expect onboard.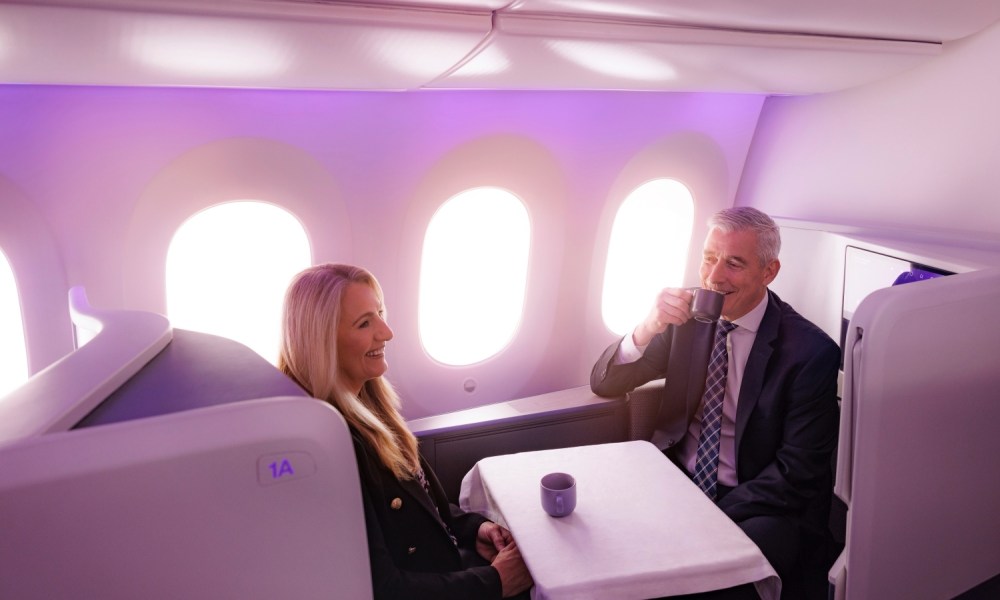 BUSINESS PREMIER LUXE
At the front of the aircraft, Air New Zealand has completely revamped business class, led by a new 'Business Premier Luxe' suite product in the front row that comes complete with a fully closing door and space for two to dine.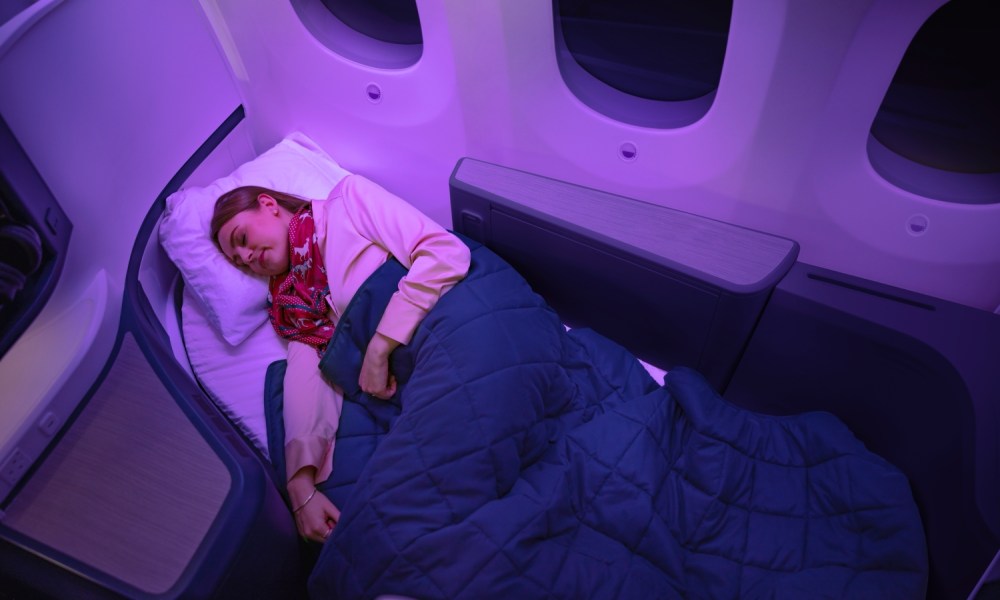 BUSINESS PREMIER
The remainder of the 'Business Premier' cabin includes seats with privacy screens, longer flatbeds than what's currently on offer, alongside larger TVs and several private storage compartments.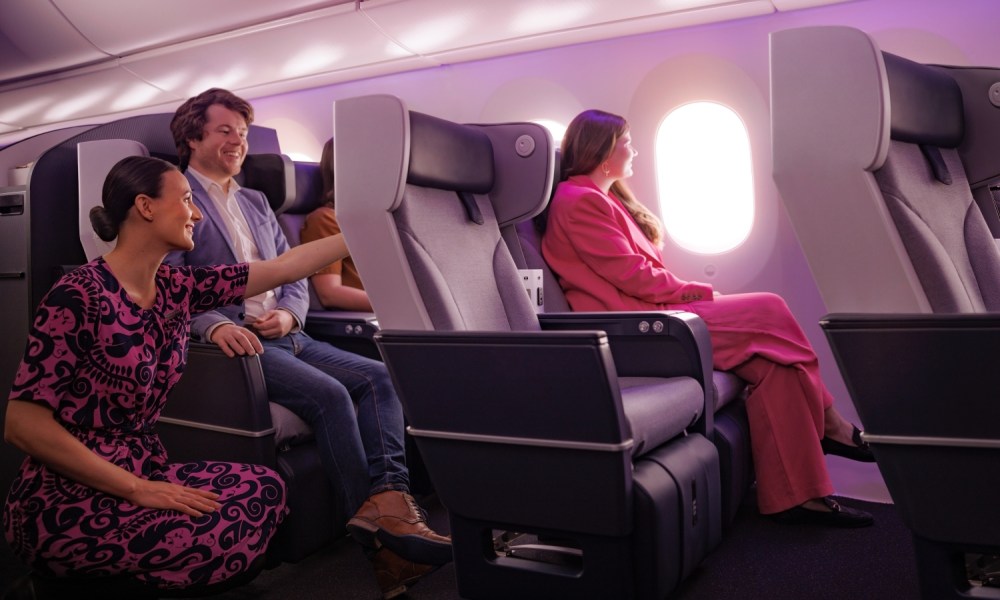 PREMIUM ECONOMY
Behind business class is a new Premium Economy cabin, which features spacious seats that recline inwards and don't lean-in on the person in the row behind. Premium is one of Air New Zealand's value products and the new seat offering is comfortable, spacious and stylish.
ECONOMY, SKYCOUCH & STRETCH
In Economy, Air New Zealand has revamped the current product with larger screens, kept the popular Skycouch – where guests can spread out, or lie down and snooze – and added a new 'Stretch' extended legroom offering.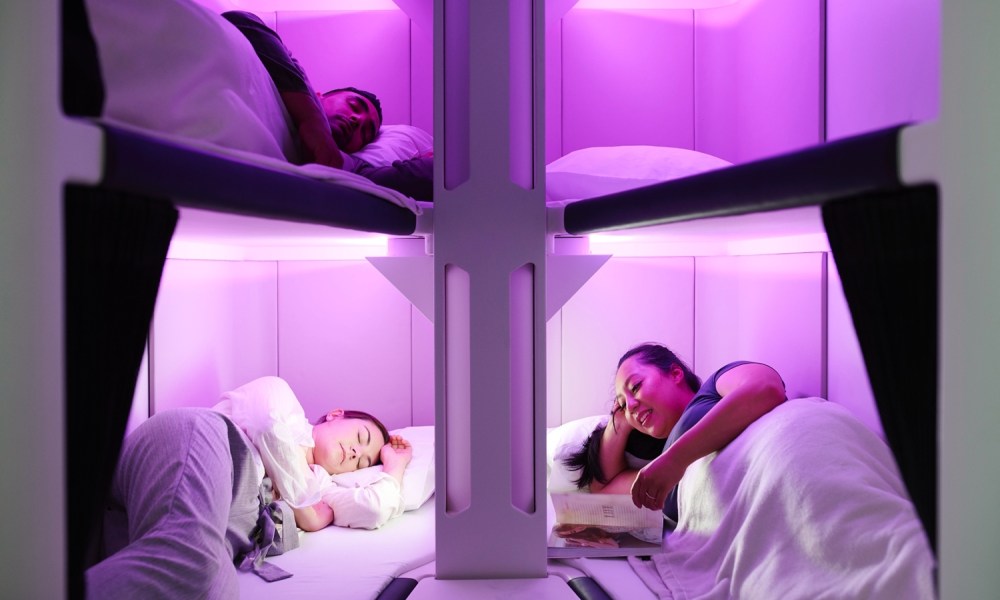 ECONOMY SKYNEST
Then there's the Skynest, the game-changing sleeper pods for travellers in Economy class. These two sets of bunks (6 beds all-up) can be booked for up to four hours and are located in a secret compartment at the front of the economy cabin.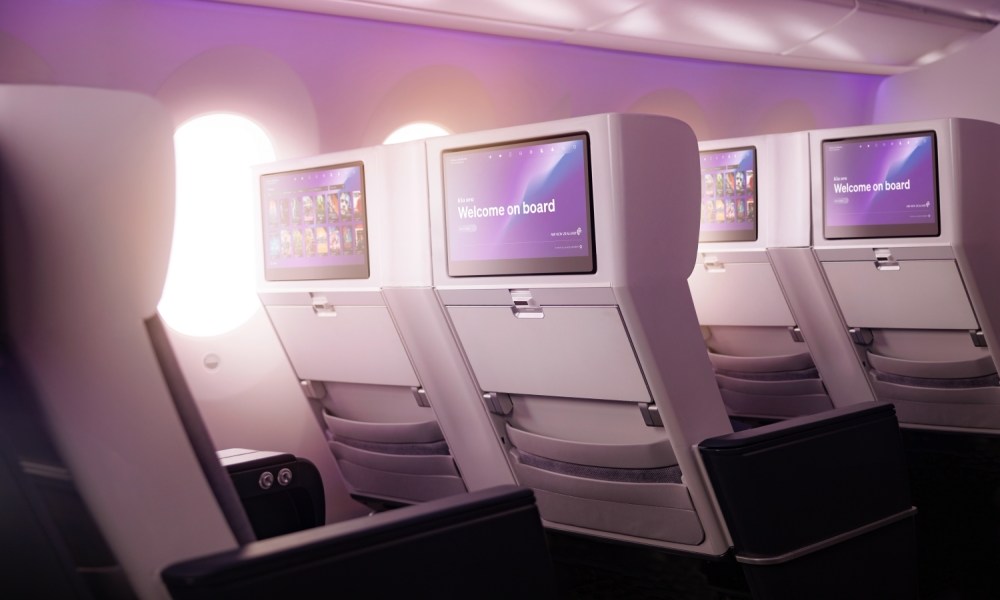 WAYFARER'S X-FACTOR
While the new cabin products across the board are exciting, we're most excited about what will be on offer in the Premium Economy cabin.
This is Air New Zealand's best value product and the new seats offer a lot more space compared to what is already a very impressive cabin.
When you add to that the onboard menu (it's business class on every 'other' month) of food and wine, plus the fantastic Kiwi hospitality, this cabin is going to be one of the most popular for Air New Zealand and one we can't wait to fly.