Virgin Australia's much-anticipated year-round services from Cairns to Haneda, Tokyo, were inaugurated this week (Jun 28) in a major boost for travel from Australia to Japan.
Launched in partnership with the Queensland Government and Cairns Airport through the Queensland Government's Attracting Aviation Investment Fund, the daily service will mean that more than 2,000 seats will be available to book each week between Cairns and Tokyo, with convenient same-day connections between major Australian cities and Cairns.
Velocity Frequent Flyer CEO and Japan Services Representative, Nick Rohrlach said the launch of the Cairns-Haneda service marks an exciting milestone for Virgin Australia as it continues to grow its international network and provide more value and choice to Australians.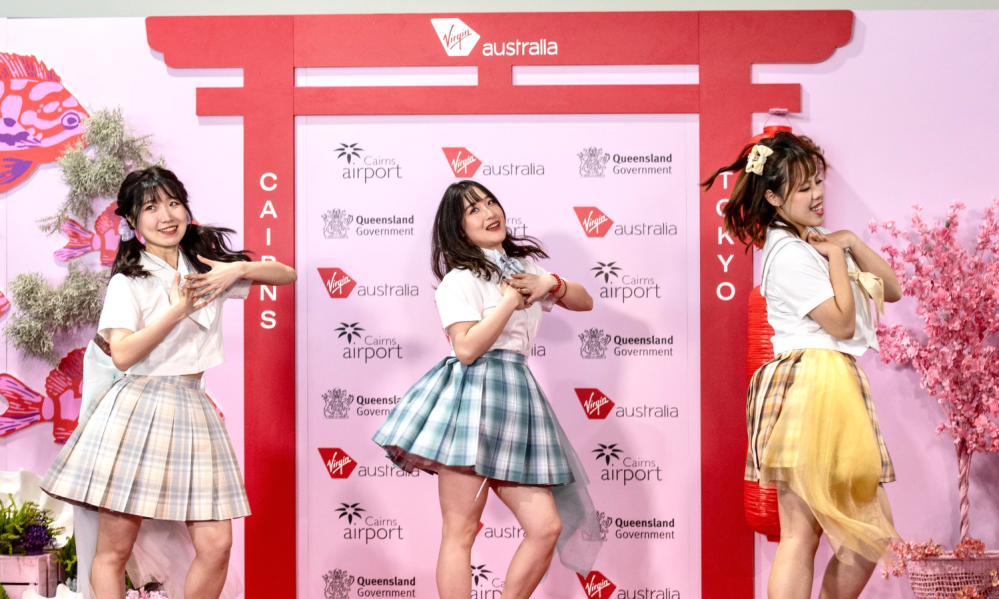 "Today marks the start of our highly anticipated services to Haneda, Tokyo, which means Australian travellers will benefit from greater value and choice when flying to Japan as we expand our international footprint," he said.
"We know that Cairns has consistently ranked as one of the most popular tourist destinations among Japanese visitors to Australia and we are thrilled to unlock a new convenient gateway for Japanese travellers to explore all Far North Queensland has to offer, while injecting a welcome boost of tourism into the region."
Rohrlach said the in-flight experience would also include a touch of Tokyo, with destination-inspired offerings across its onboard food and beverage menu.
"Creating wonderful travel experiences starts in the air, and we are excited to bring a little slice of Tokyo to life on board for our guests, whether that is building excitement before they touch down or to mark the unforgettable trip they don't want to end," he said.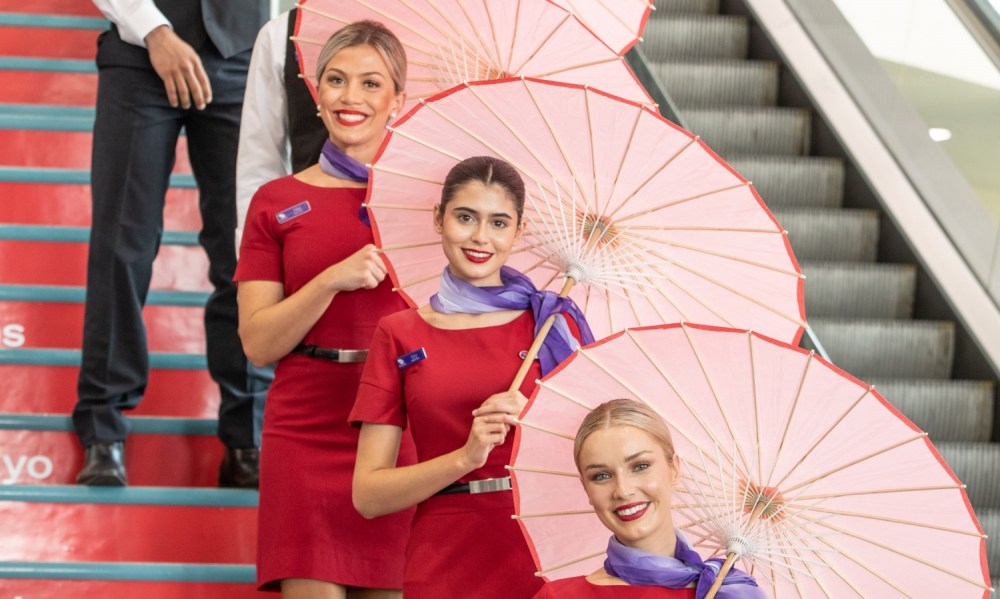 "Travellers can expect to find delicious Japanese-inspired dishes like a bento box, dumplings, miso soup, noodles and curries, along with some tried and tested Western meals, when flying on our Tokyo services. We have something to suit all tastebuds."
Virgin Australia has also unveiled a new Japanese-inspired Business Class and Economy menu, exclusive to flights between Cairns and Haneda, Tokyo. Dishes include a Japanese bento box, pan fried pork dumplings, miso soup and green tea cake, along with popular local snacks.
The inaugural service comes as Virgin Australia took delivery of the first of eight new Boeing 737-8 fuel-efficient aircraft in Seattle.
The aircraft will enter service in the coming weeks to operate Virgin Australia's Cairns-Tokyo route, once routine regulatory approvals have been completed.