Bar45 at 45 Park Lane in London has launched its new cocktail menu inspired by the artistic fusion found all throughout the hotel and beyond.
Designed as a continuum of 45 Park Lane's creative art journey, the new cocktail menu mirrors artwork that adorn the hotel's walls, and is inspired by various masterpieces from around the world.
From Japanese artist Yayoi Kusuma's multi-coloured polka dots to the subversive work of surrealist painter Magritte.
The three-part menu takes guests on an artistic voyage of the senses. Starting with eight brand new cocktails inspired by iconic art styles and the best work of globally renowned artists including: The Pout (Art Deco), Just a Drink (Minimalism), Infinity Martini (Contemporary), Lover (Romanticism), Nauge (Surrealism), Glow (an ode to architect Thierry Despont who designed 45 Park Lane's stylish facade), Royal Pattern (inspired by artist Hormazd Narielwalla's commissioned Coronation piece for 45 Park Lane) and Viva La Visa (joyfully inspired by Mexican painter Frida Kahlo's famous final painting 'Watermelons').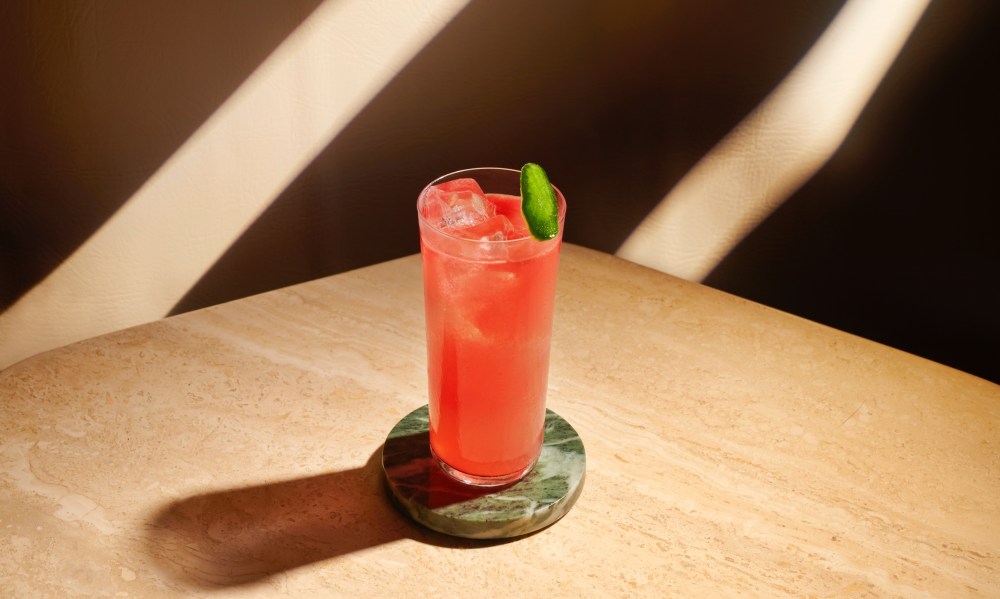 The new menu also acknowledges that art takes many forms, including culinary. Guests can indulge in the cocktail artistry of chef Wolfgang Puck who helm's 45 Park Lane's famed restaurant CUT. Four signature cocktails designed by the chef himself include: Forbidden Kiss, Peace on Earth, Pepino's Revenge, and La Dolce Vita.
The menu is complete with a Negroni Trolley to celebrate the art of a Negroni. A treat for the senses, the Trolley features five handcrafted Negronis each carefully paired with a bespoke fragrance matching the soul of the classic aperitif, and a rare Negroni Vintage using Gordon's London Dry Gin 1970s and Antica Formula 1980s.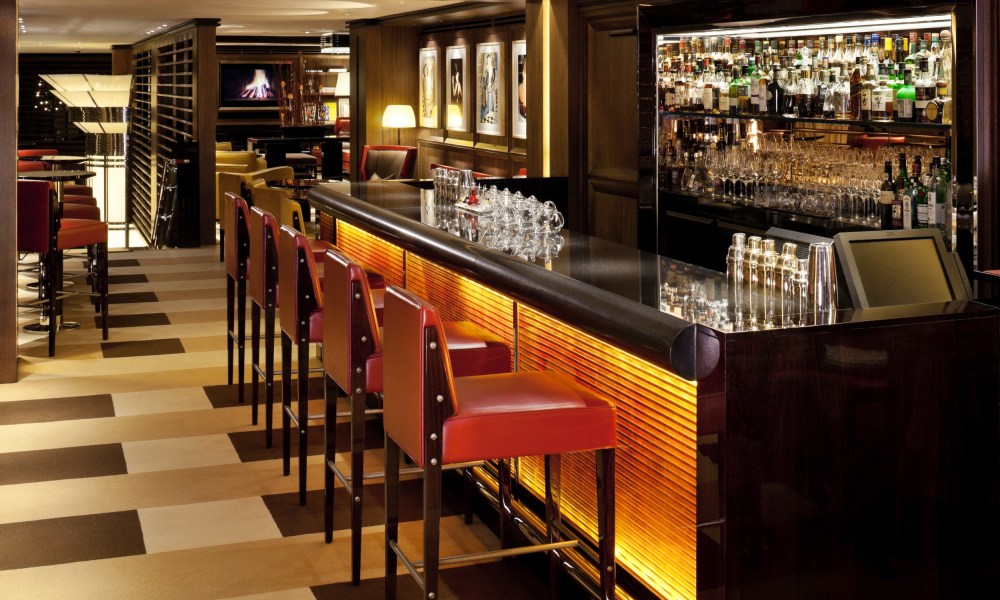 The five bespoke sensory Negronis include: Chocolate Negroni (finished with 45 No.1 – bergamot and chocolate), Chestnut Negroni (finished with 45 No. 2 – thyme and camomile), Pepper Negroni (finished with 45 No.3 – strawberry and pear) Agave Negroni (finished with 45 No. 4 – pineapple and vanilla) and Negroni Al Lago (finished with 45 No. 5 – smoky whiskey).
"BAR45 has always been a vibrant hub in Mayfair, loved by artists, international visitors and the local crowd alike," said Bar45 Bar Manager, Enrico Perri.
"By taking art as the source for inspiration for the new menu we were able to really have fun and express ourselves through a series of stunning cocktails."
ESSENTIALS: GETTING TO LONDON
The best way of getting to London in comfort and style.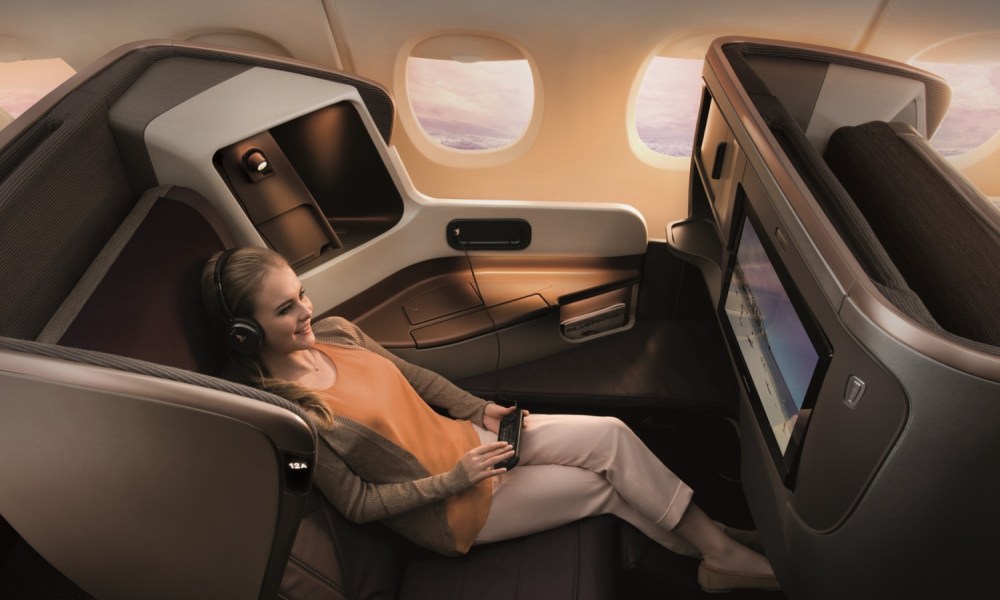 FLY SINGAPORE AIRLINES
Wayfarer recommends flying to London in Business Class on Singapore Airlines, which offers four daily flights to the British Capital.
Singapore Airlines operates several aircraft types to London, including the Boeing 777-300ER, the Airbus A350-900 and the Airbus A380-800.
On the B777 and A350, the signature Business Class seats offer two new seating positions, the Lazy Z, a cradling position that ensures your weight is centered and balanced when you're sitting down, and the Sundeck, a lounging position that extends the base and foot of your seat so you can stretch and rest your legs on the ottoman.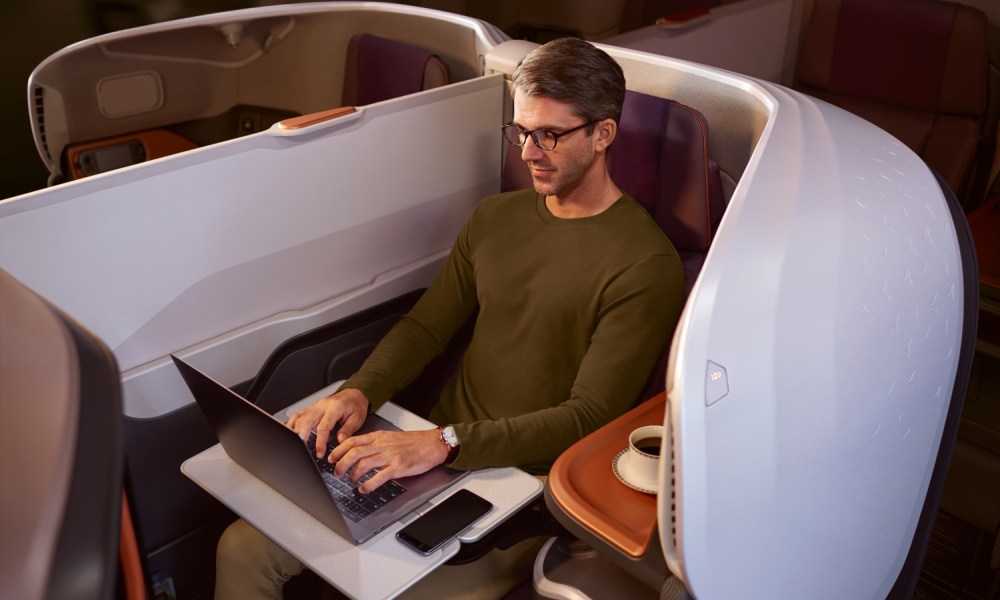 On flights to London, you can 'Book the Cook' and reserve your main course up to 24 hours before you fly, including creations by notable chefs from the carrier's International Culinary Panel. You'll dine in restaurant setting onboard with full table service, and wines to match the food and altitude.
There's free WiFi available for Business, First and Suites customers and alongside fantastic food, hospitality and comfort, find thousands' of hours entertainment on demand including new-release movies, TV shows, music, games and more.
Book your Singapore Airlines flights now at singaporeair.com