An innovative dessert has secured The Rees Hotel Queenstown's Executive Chef and Culinary star, Corey Hume, first prize in the Pāmu and Cuisine Deer Milk Ice-Cream Competition.
The Competition, launched in January, challenged chefs at some of New Zealand's best restaurants in Auckland, Wellington and Queenstown to create an ice-cream dish made out of deer milk, a relatively new, luxury ingredient that won the Novel Food Award at the 2018 NZ Food Awards.
Pāmu deer milk is currently only available in Australia and New Zealand and it was a world first using such an ingredient in a national chef's competition.
Chef Hume from True South Dining Room at The Rees crafted a visually simple yet technically complex creation centred on deer milk vanilla ice cream, confit lemon and sorbet in the form of the humble lemon.
The chef made a glacial copy of an actual lemon complete with a palate-cleansing core and while he said it looked easy, "the depth of thought and expertise required to carry off the dish prepared in a remote kitchen proved to be technically challenging".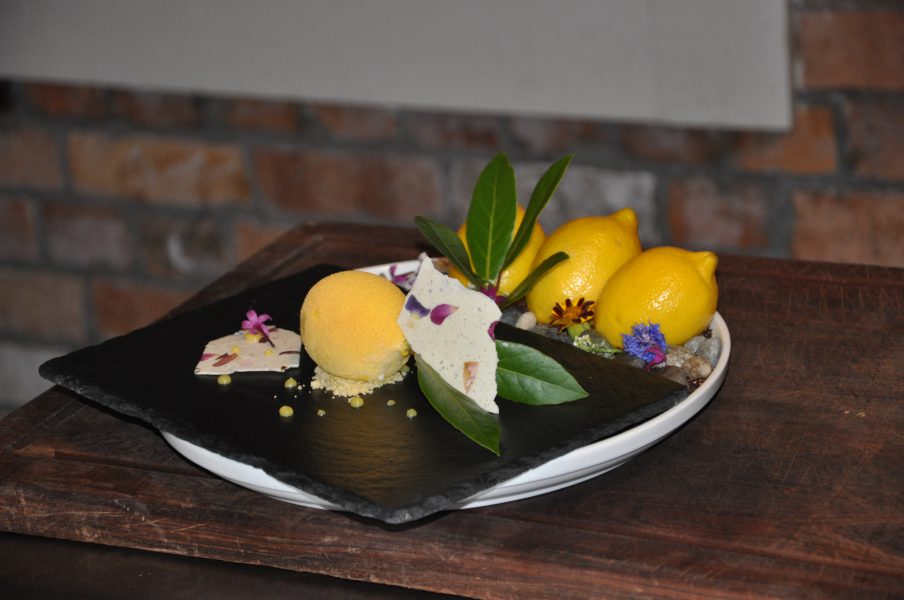 Corey Hume's award-winning dessert, in the form of the humble lemon
When tasting, the judges cracked open the bright yellow Valrhona chocolate outer shell that revealed other layers in spectacular fashion.
The centre of the dessert was multi-layered with a core of confit lemon, lemon sorbet and mint with the ice cream surrounding it, encased in chocolate.
"It was all about Pāmu deer milk vanilla ice cream pretending to be a lemon," said Hume.
He said the choice of using the form of a fruit as the centrepiece was a nod to the timeless beauty of Mother Nature.
"I've seen a lot in my career however one thing that never goes out of fashion is natural lines – I find them very inspiring," he said.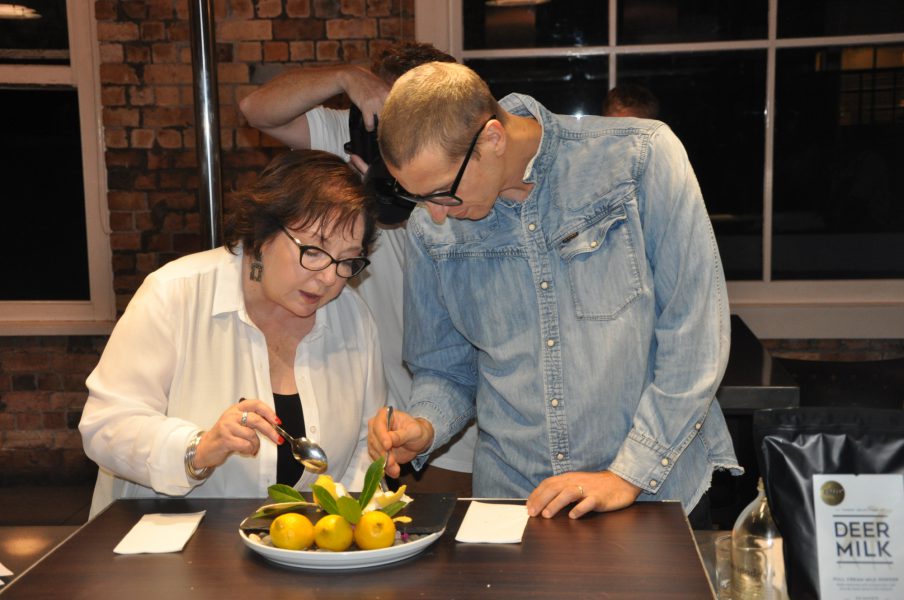 Corey Hume talks about his dessert with judge Kelli Brett
The dish also reflected on a fond backyard boyhood memory.
"When I was growing up it was awesome to sneak over the creek and grab a lemon off the neighbour's tree," Hume said. "It was quite a precarious climb though."
In crafting the entry, Hume chose to pay creative homage to the historical origins of ice cream, sorbet and gelato.
One of the judges was Gianpaolo Grazioli, the Italian owner of Auckland's haute ice cream store Giapo.
"Corey came to us with music, with a wonderful smell and with a story. All those things together gave us the opportunity to see that the dish was an understanding of food itself," Grazioli said.
Fellow judge, Kelli Brett, editor of Cuisine magazine, believed the little edge the dessert had over the other competitors was the creativity and palette cleansing element.