Luxury hotel The Langham, London has partnered with Swedish Heritage brand Hästens to offer a perfect nights' sleep.
Rooted in history much like The Langham London, Hästens have perfected the art of designing high-end beds for more than 170 years, each of which is handmade from ethically-sourced natural materials.
The Infinity Suite, one of the finest at The Langham, London, was the obvious choice to celebrate the coming together of the two brands.
The suite, with its expansive semi-circular living room is spectacular and offers unbeatable views of nearby All Saint Church.
Double doors lead to the master bedroom, which is the perfect example of elegance, refinement and has now been graced with a Hästens 2000T bed.
Made of 37 layers and over 200 kilograms of carefully selected materials, the grey check pattern, the cream carpets, dark wood and golden fabrics all harmonise beautifully.
From bespoke furniture to discreet technology, a separate dressing room and a lavish infinity bath, and available in a one or two- bedroom configuration this suite evokes a level of luxury befitting its name.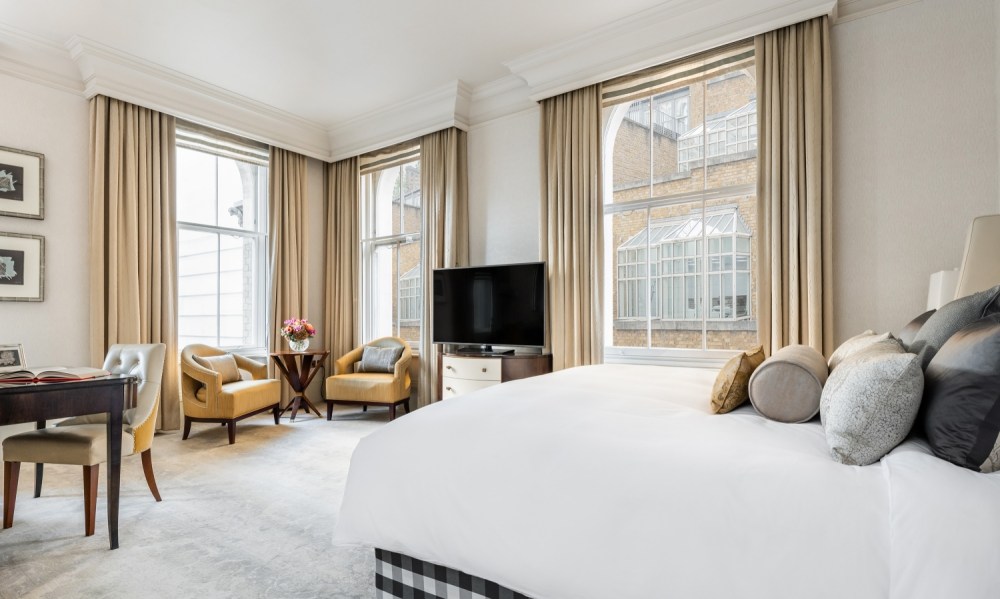 ESSENTIALS: GETTING TO LONDON
The best way of getting to London in comfort and style.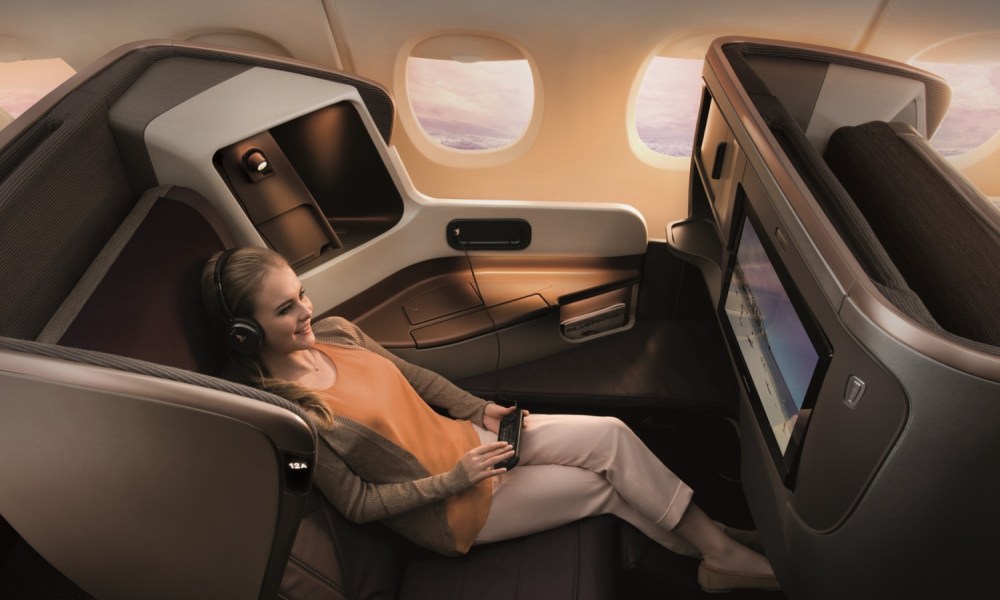 FLY SINGAPORE AIRLINES
Wayfarer recommends flying to London in Business Class on Singapore Airlines, which offers four daily flights to the British Capital.
Singapore Airlines operates several aircraft types to London, including the Boeing 777-300ER, the Airbus A350-900 and the Airbus A380-800.
On the B777 and A350, the signature Business Class seats offer two new seating positions, the Lazy Z, a cradling position that ensures your weight is centered and balanced when you're sitting down, and the Sundeck, a lounging position that extends the base and foot of your seat so you can stretch and rest your legs on the ottoman.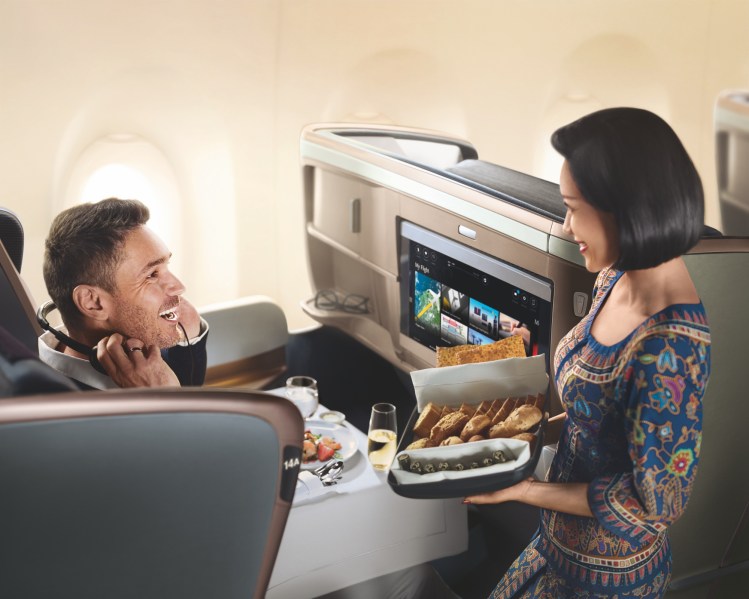 On flights to London, you can 'Book the Cook' and reserve your main course up to 24 hours before you fly, including creations by notable chefs from the carrier's International Culinary Panel. You'll dine in restaurant setting onboard with full table service, and wines to match the food and altitude.
There's free WiFi available for Business, First and Suites customers and alongside fantastic food, hospitality and comfort, find thousands' of hours entertainment on demand including new-release movies, TV shows, music, games and more.
Book your Singapore Airlines flights now at singaporeair.com