Spicers Clovelly Estate in the Sunshine Coast hinterland has quietly revealed an elegant addition to their property of luxury suites and spaces nestled in the rolling hills of the Blackall Ranges.
Montville House is a luxuriously appointed stand-alone guesthouse opened to the public in mid-June 2020 as a new expression of Clovelly Estate's signature French provincial style.
Enveloped by 22 acres of lush, landscaped grounds, Montville House offers six self-contained suites, each with a marble-tiled ensuite and its own distinctive character, among an array of shared spaces that perfectly balance the social with the private – and perfect for groups of 6 to 12 people who want to build connections and celebrate life in a verdant country paradise.
The attention to detail and preference for understatement over ostentation at Montville House applies as much to the destination Long Apron Restaurant as the careful design and human comfort embodied in the diverse selection of suite and spa accommodation.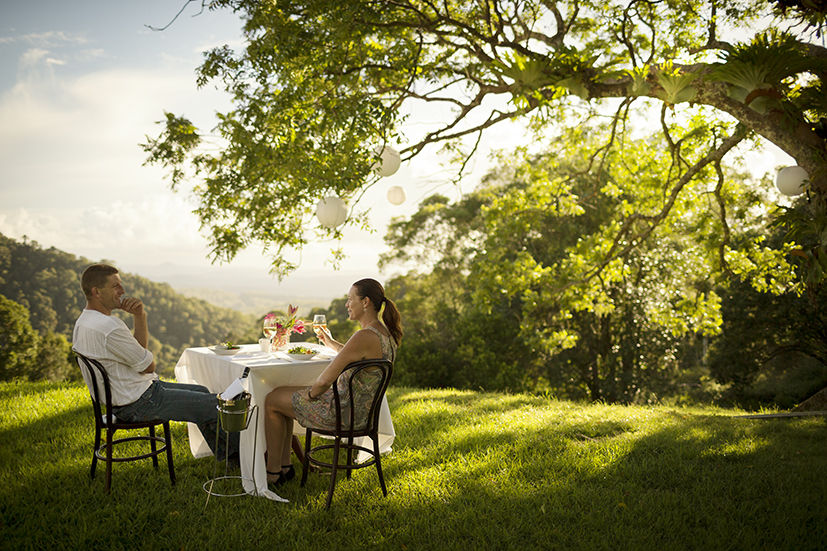 The team at Spicers Clovelly Estate want to create an emotional connection with guests through engagement on all levels: touch, taste, smell; mind, body, soul. In an environment that inspires invention and exploration, with wonders around every bend in the path and beautiful settings to delight the imagination and inspire gatherings.
Montville is a destination town replete with galleries, craft shops and fashion boutiques on the road winding along the ridgeline of the Blackall Range, with spectacular views over the Sunshine Coast, before it dips down north toward Noosa and south to the Glasshouse Mountains.
Just outside of town overlooking the lush, rolling hills around the Baroona Dam, Clovelly Estate provides a refreshing backdrop for lively discussions and new perspectives, perfect for small board meetings and conferences. Each of the uniquely designed suites across the property offers a different configuration and style, welcoming customisation and flexibility. In addition to the six-suite Montville House, there's the three-bedroom French Cottage and 10 suites in the main guest house, serviced by the Spa Anise Day Spa.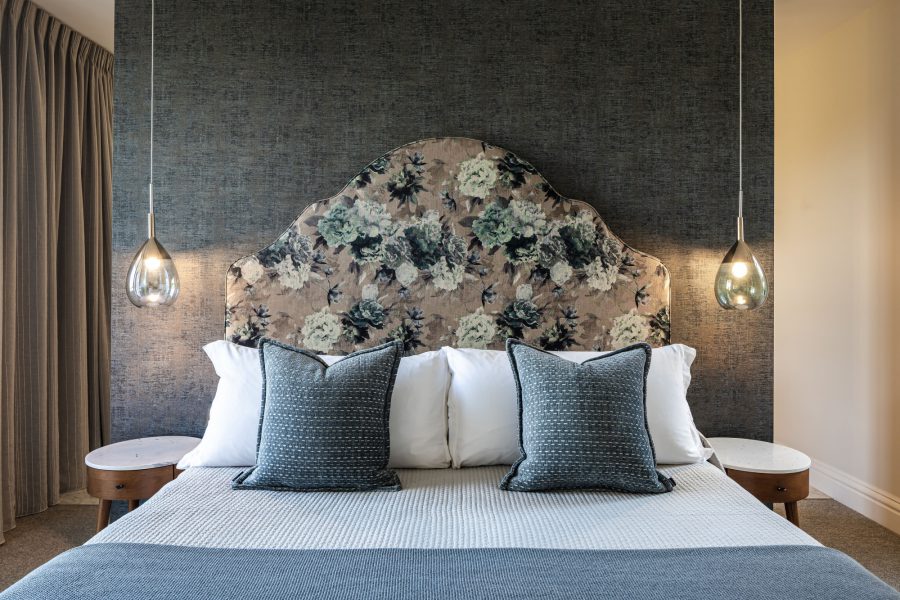 Only steps away from the highly awarded Long Apron Restaurant and Lodge, guests of Montville House are treated to French inspired cuisine perfectly matching the property's ethos of using only beautiful, natural materials in harmony with each other and their surrounds.
Whether you seek privacy or companionship, adventure or tranquillity, Spicers have created a true estate experience that melds with the landscape to draw you into a verdant world of natural, unadorned luxury.
The French call it 'joie de vivre', a feeling that life isn't just good, it's something to be embraced and enjoyed every day. There's a captivating feeling from the moment you pass between the grand figs, shaded jacarandas and groves of magnolias and gardenias that frame Clovelly Estate's main guest house.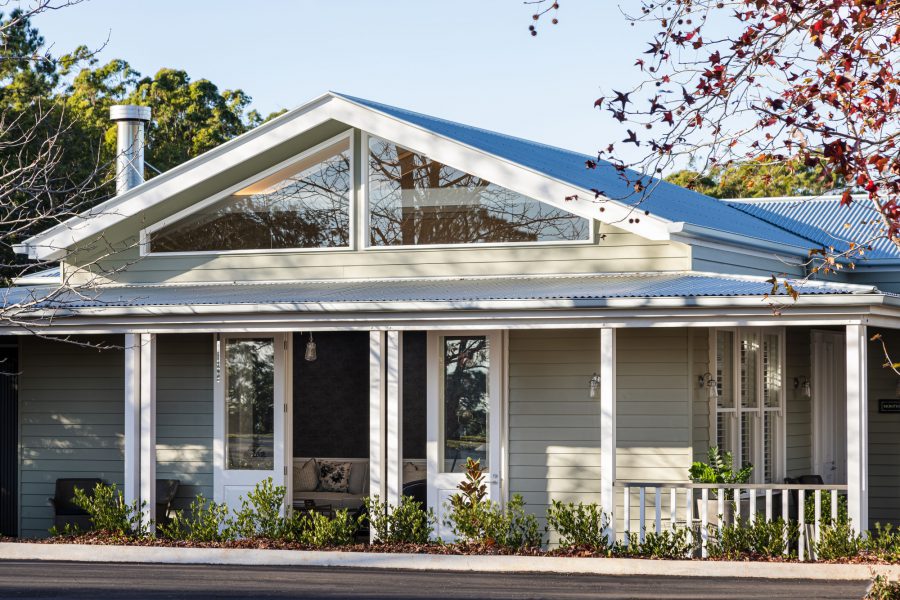 Secluded from the rest of the property, the six-suite Fresh provincial style Montville House is located along a beautiful tree-lined circular driveway, a showcase of the other side of the Sunshine Coast, away from the sand and surf, in the shade of ancient trees and an expanse of carefully tended garden.
Montville House celebrates natural textures and materials, timber and cool white stone in bright, airy spaces with generous natural light. French doors open onto lush gardens, the interior is adorned with sophisticated floral prints, restrained earthy and neutral colours complement the leafy surrounds rather than competes with it for your attention.
The quality of the materials speak for themselves in the immaculate timber panelling, limestone, marble and sandstone surfaces and fixtures, matching the ever-present natural world that extends from landscaped gardens to ancient rainforest.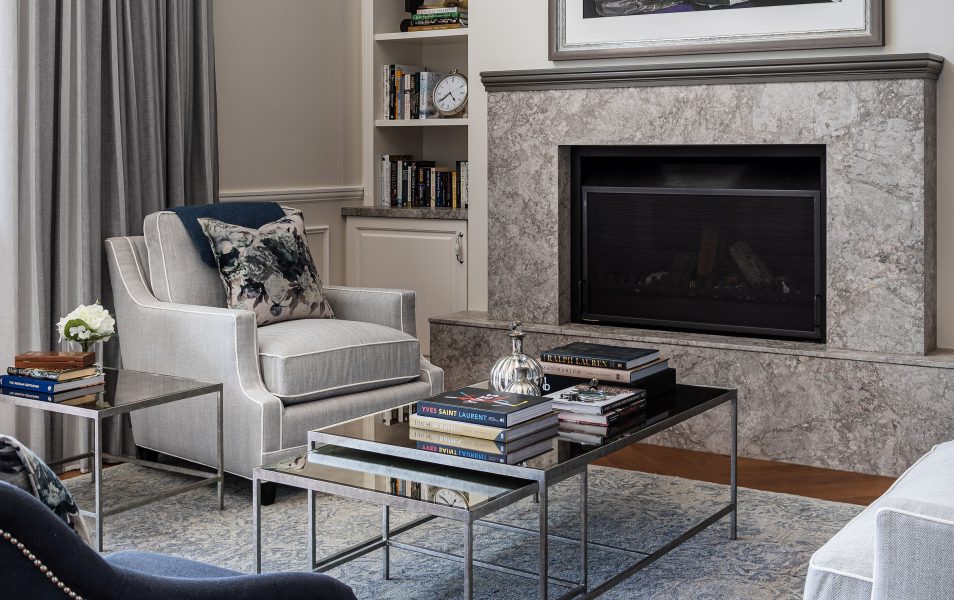 An ensuite with a freestanding limestone bath and separate shower features in each of the six Montville House Suites, as does a kitchenette with an honesty bar, Nespresso machine and an extendable dining table for quiet consumption.
Although individual suites are attractive for couples, Montville House thrives with groups of 12 people; with its private covered deck, and a library with an open wood fireplace to encourage wine and words in a naturally luxurious haven.
A private dining area for enjoying award winning cuisine from The Long Apron awaits in the privacy of the communal lounge, with an impressive AV system. If unwinding with a good read and a glass of shiraz is a more appealing, step out onto the surrounding veranda or into a private courtyard to enjoy moments of reflection.