Shangri-La Singapore launched a Better Sleep Package earlier this year and it's been a hit throughout 2023 with regulars and new guests alike.
The Better Sleep Package is designed to take guests on a two-night immersive restorative sensory journey, centred on helping them reconnect with their inner-self, improve their sleep cycles and benefit from the restorative powers of a good night's sleep.
Shangri-La Singapore's Better Sleep Package is an invitation for travellers to experience a holistic wellness that encompasses elements thoughtfully curated to enhance the well-being of the mind and body, as well as the nutritional well-being of guests.
To help travellers unwind and reduce sleep anxiety, one of the incorporated elements is a healing spa treatment.
Guided by the intuitive hands of therapists at Chi, The Spa, the 60-minute tension-relieving neck, shoulders and back massage draws on the art of Asian massage traditions that restore and balance the body's energy flow or chi to bring about a meditative state of mind.
"Shangri-La's heartfelt hospitality takes into consideration our guests' well-being from a holistic perspective – physical, mental and nutritional," said Shangri-La Singapore General Manager, John Rice.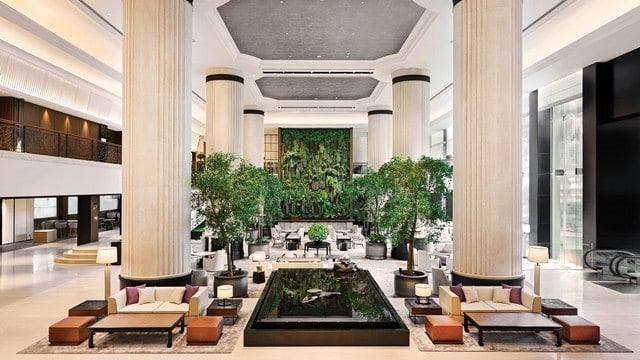 "While there may not be a one-size-fits all therapy or remedy to one of the most essential aspects of our health – sleep – our Better Sleep Package endeavours to help our guests find balance, relaxation and be lulled into a getting a good night's sleep, each time they are here with us."
To better prepare travellers for a blissful slumber, the package has included a nutritionally sleep-friendly 3-course wellness dinner of protein and vegan-friendly dishes.
Curated by the hotel's wellness chef, the menu features immunity-boosting and nutrient rich ingredients, and the use of sugar and salt is also reduced.
Some of the healthy dishes include the Walnut & Quinoa Salad, a nutrient-packed option that uses two superfoods – walnut, which is rich in antioxidants and omega-3 fatty acids; and quinoa, known for its anti-inflammatory properties and a great source of fibre.
The Rainbow Trout with Wild Seaweed is made with pan-seared trout, wild seaweed, mesclun greens and ponzu dressing. Seaweed is rich in iodine and supports thyroid health and healthy metabolism.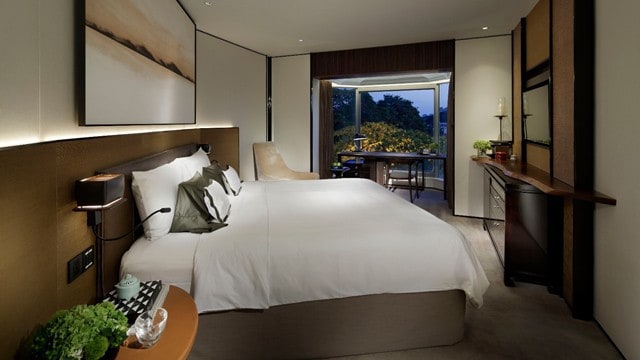 The one-time dinner is served in-room for the convenience and comfort of guests to help them optimise their rest.
Sound healing through a wellness centric music playlist is yet another element that has been woven into the Sleep Better Package. The specially curated playlist is geared towards immersing guests into a deeply relaxing state, restoring the mind, body and soul.
"At Shangri-La Singapore, we understand that a perfect pillow brings you one step closer to a perfect slumber," Rice said. "Our pillow menu offers guests a choice of styles and sizes that they may choose from, based on their personal sleep preference.
"To complement the bedtime experience, a Better Sleep Amenities Set comprising a Pillow Spray, Shower Gel and Bath Soak from This Works, is included in the latest Sleep Better Package," he said.
ESSENTIALS: GETTING TO SINGAPORE
The best way of getting to Singapore in comfort and style.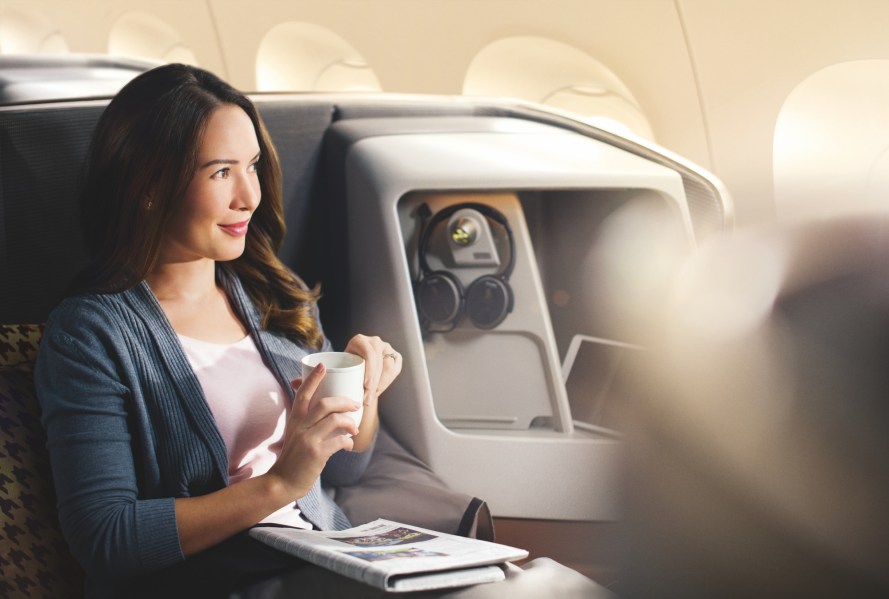 FLY SINGAPORE AIRLINES
Wayfarer recommends flying to Singapore in Business Class on Singapore Airlines, which offers daily flights to city from over 130 destinations around the globe.
Singapore Airlines operates several aircraft types to Singapore, including the Boeing 777-300ER, the Airbus A350-900 and the Airbus A380-800.
On the B777 and A350, the signature Business Class seats offer two new seating positions, the Lazy Z, a cradling position that ensures your weight is centered and balanced when you're sitting down, and the Sundeck, a lounging position that extends the base and foot of your seat so you can stretch and rest your legs on the ottoman.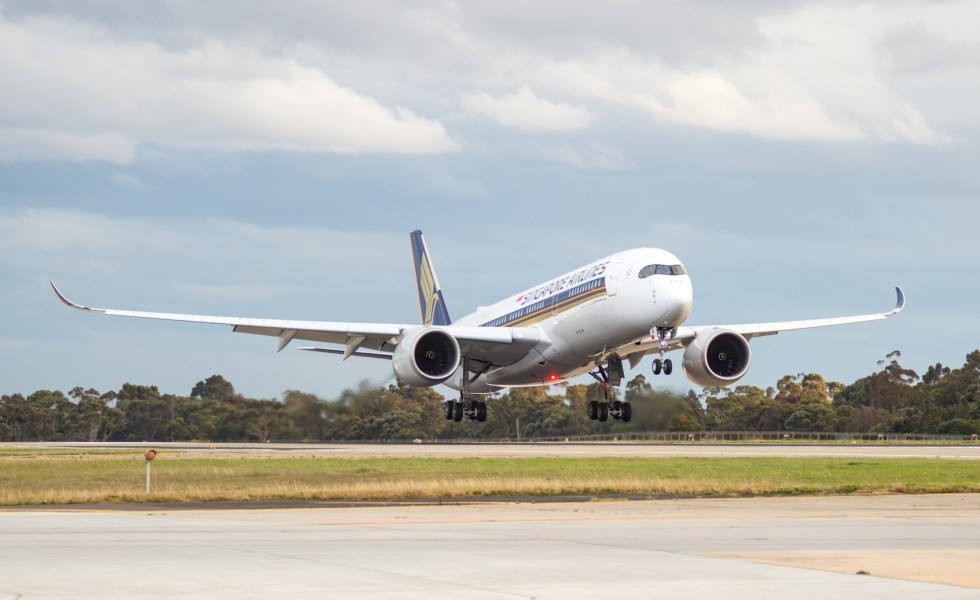 On flights to Singapore, you can 'Book the Cook' and reserve your main course up to 24 hours before you fly, including creations by notable chefs from the carrier's International Culinary Panel. You'll dine in restaurant setting onboard with full table service, and wines to match the food and altitude.
There's free WiFi available for Business, First and Suites customers and alongside fantastic food, hospitality and comfort, find thousands' of hours entertainment on demand including new-release movies, TV shows, music, games and more.
Book your Singapore Airlines flights now at singaporeair.com