Singapore Airlines has unveiled Adelaide as the launch destination for its first Airbus A350-900 aircraft fitted with all new medium-haul cabin products.
Launching on 18 December from Adelaide, subject to regulatory approval, flight SQ278/279 will be operated daily by the two-class, 303 seat A350-900, providing South Australian customers first access to an un-paralleled level of comfort and technology.
The new A350-900 medium-haul aircraft is equipped with the Airline's recently launched new medium-haul Business Class and Economy Class cabin products and features 40 seats in Business Class and 263 seats in Economy Class. The Business Class cabin boasts a 1-2-1 seat arrangement, providing every customer with direct aisle access, while the Economy Class cabin will be arranged in a 3-3-3 configuration.
The A350-900 medium-haul will be fitted with the latest Thales AVANT inflight entertainment system. Designed with a new user interface that offers a more intuitive user experience and navigation options, customers will be able to enjoy Singapore Airlines' myKrisWorld personalised in-flight entertainment (IFE) now with even greater control.
Customers will receive content recommendations based on their preferences and viewing history, while KrisFlyer members can continue to bookmark and resume content, as well as customise and save preferences and playlists for their subsequent flights. KrisFlyer members and Business Class customers will also have access to additional in-flight entertainment content choices.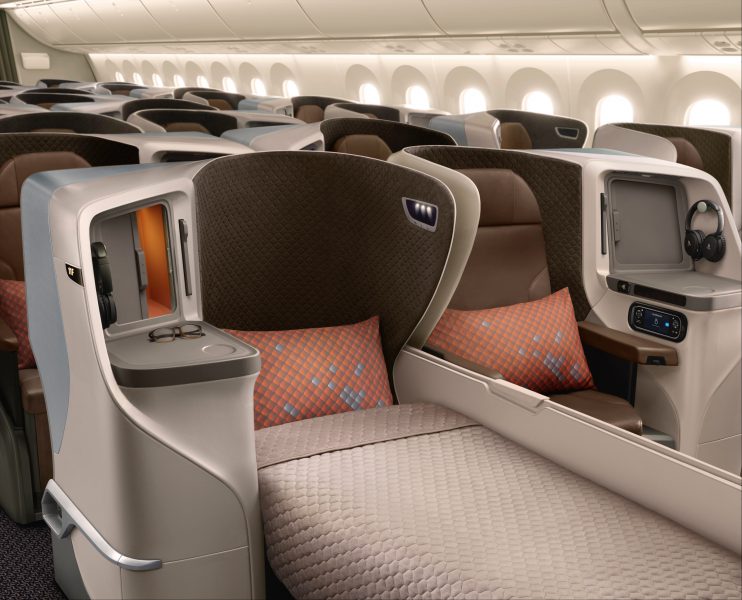 Complementing this experience, customers can select their choice of playlists from the SingaporeAir mobile app prior to the flight, and transfer these selections to myKrisWorld by pairing their personal electronic devices with the onboard system via Near-Field Communication (NFC).
Furthermore, customers will have access to high-speed in-flight WiFi service onboard the new A350-900. The aircraft will be equipped with Inmarsat GX Aviation's broadband connectivity system, offered through SITAONAIR.
Deployment of the A350-900 will deliver an almost 7% increase in overall capacity to the city creating more opportunities for South Australians to explore the world, and for the world to explore South Australia.
Singapore Airlines Regional Vice President, South West Pacific, Mr Philip Goh, said it was exciting that Adelaide had been selected as the launch destination ahead of the airline's 35th anniversary of operations to the city.
"We have proudly operated services to Adelaide since 1984 and the deployment of our first A350-900 medium-haul aircraft with our new medium-haul cabin products to the South Australian capital is an exciting new chapter in our 34-year history," Mr Goh said.
"The decision to deliver increased capacity to the city reinforces our commitment to South Australia and will provide more opportunities to grow inbound and outbound travel.
"The introduction of the new aircraft will allow us to better serve the South Australian travel market and continue to provide our customers with a premium service offering.
"I am sure our South Australian customers will embrace being the first in the world to experience the new medium-haul cabin products onboard the A350."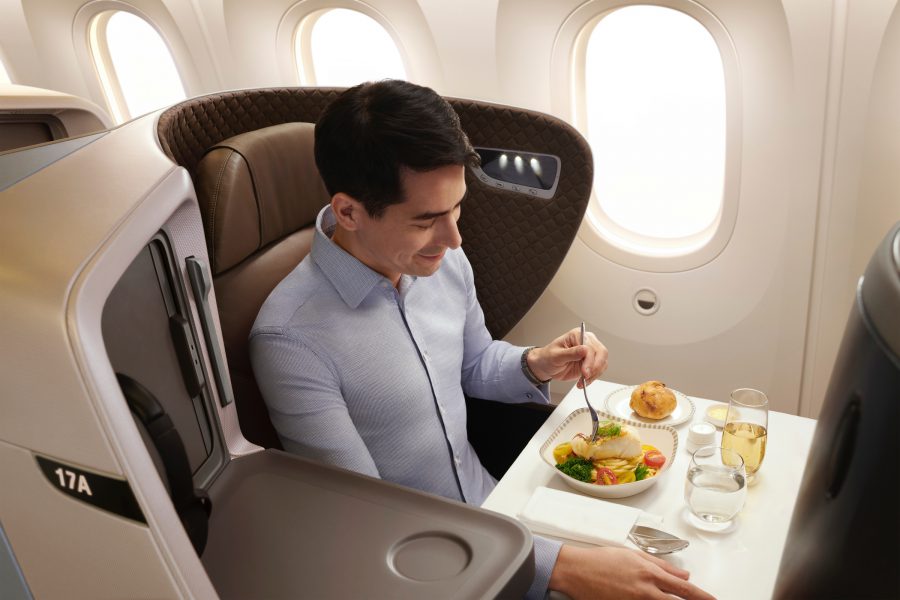 Goh also announced that Brisbane would be the second Australian city to receive the A350-900 with the medium-haul cabin products, subject to regulatory approval.
"To better meet the growing demands of the market in Brisbane, we will deploy the medium-haul A350-900 with more Economy Class capacity to Queensland next year," he Goh said.
"This aircraft change will happen once we receive the second of our A350 aircraft fitted with the medium-haul product."
The change will increase the number of seats available on a weekly basis between Brisbane and Singapore by around 5%.
The A350-900 features higher ceilings, larger windows, an extra wide body delivering more space and comfort as well as lighting designed to reduce jetlag.
Singapore Airlines ordered a total of 67 Airbus A350-900 aircraft, 21 of which are already in the fleet and have been fitted with Business, Premium Economy and Economy Class, long-haul cabin products.
In October this year Singapore Airlines will take delivery of the world's first A350-900 Ultra Long Range (ULR), which will be used to re-start non-stop flights between Singapore and Newark. The ULR aircraft will be fitted with 67 Business Class seats and 94 Premium Economy Class seats.